Nikki Reed and Ian Somerhalder are stepping out for a good cause.
Less than two months after welcoming their first child, the famous couple decided to return to the red carpet for an event near and dear to their hearts.
Before the sun began to set, the couple attended EIF's XQ Super School Live at the Barker Hangar in Santa Monica, Calif., to show their support for the live telethon.
Nikki was spotted in a floral print dress while Ian wore a white button-down and trousers.
"What if we could reinvent high school?" the actor shared on Instagram before the telecast began. "Get on this!!!!!!! Students, parents and friends! Please do this."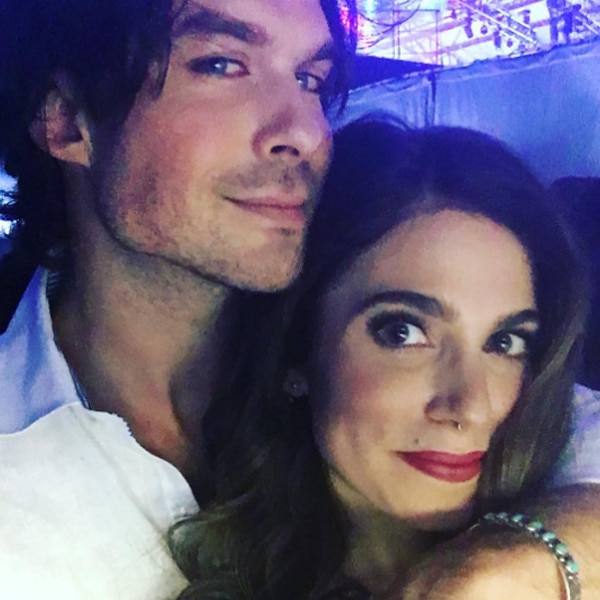 Instagram
The star-studded telecast recognizes people across the country who have started a movement to transform high school education in their areas.

"Don't just talk about helping kids succeed. Give them job, internships, apprenticeships so the kids can earn success," Ian shared during the telecast. "If you want to find out more about ways to expand boundaries of learning beyond school, text "PATHWAY" to 225568. Do it now!"

Justin Timberlake added, " As the father of a 2-year-old son, I think about his future a lot. We're living in complicated times and we disagree about a lot of things. But one thing we can all agree on is the importance of an education, am I right? We owe it to our kids to get them the best shot at life."
Viola Davis, Chance the Rapper, Tom Hanks, Kelly Clarkson and James Corden were just some of the many familiar faces who also participated in the event.

As for Nikki and Ian, they are loving their new title as mom and dad. And while it's more than a few years until their baby girl enters high school, both Hollywood stars are enjoying parenthood away from the cameras.

"Just a quick note to you my beautiful wife. You are briefly napping on the other side of the room after being an amazing mom all night so you'll read this when you wake…" Ian wrote on Instagram while showcasing Nikki's Fit Pregnancy cover. "Seeing these images reminds me of those amazing 9 months that you sacrificed your whole being to grow our little one…Thank you for being my partner in this life and thank you for inspiring not just me but all others who read, hear or see what your soul gives us."