Jose Mourinho does not expect Manchester United to score many goals in their Champions League last-16 tie against Sevilla and has played down the idea of his side being favourites.
The Portuguese expects a tough game against the Spanish side, whom he insists thrive in cup competitions and provide a hostile environment at the Ramon Sanchez Pizjuan – the venue for Wednesday night's first leg.
"With Sevilla, I don't think it's possible to score many goals," Mourinho told MUTV. "I think the game is going to be really competitive.
"They can say what they want; they can be nice to us and say we are favourites – that means absolutely nothing.
"I think I prefer to say they have good players and a good team and a good mentality for the knockout matches. Sevilla is a club of cups and now they have the chance to play in the biggest competition of all, so the motivation is obviously even bigger.
"For me, the word 'favourite' or 'not favourite' means nothing. They have good defensive organisation; they defend with everybody. [Sevilla boss Vincenzo] Montella is Italian and Italian coaches know how to organise their teams very compact from the defensive point of view.
"I can see easily now the distances between the wingers and the full-backs are much shorter. The wingers drop back to compact with the full-backs; not like in England.
"In England, some experts that never sit on the bench say wingers shouldn't defend and the midfield players should only attack. But that's only in England in this moment, with this generation of experts."
Mourinho hinted on Tuesday that Paul Pogba would return to the fold in southern Spain, after earlier insisting reports of a rift between the pair were "lies".
And he said: "I'm calm and I think it's the way to be. It's an important match and it's important to be calm and be ready for the dimension of the game, but controlling emotions because it's a game where we have to be at the top of our level.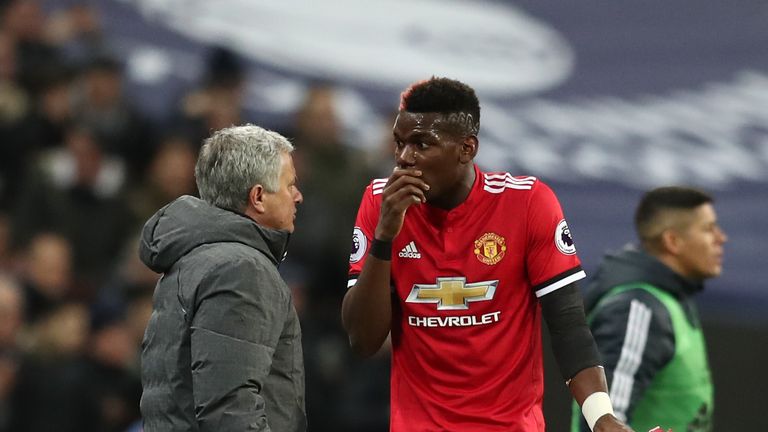 "It's a really difficult stadium to play at because it's a stadium where the fans love the knock-out competition. They are called a knock-out team because they are normally very successful in the domestic cups, and especially in the Europa League.
"The crowd plays the game. They don't come here just to watch, they come here to play the game and put lots of pressure on the opponent and the referee's decisions."
Also See:
How Jose Mourinho must mould Man Utd to challenge for Premier League title