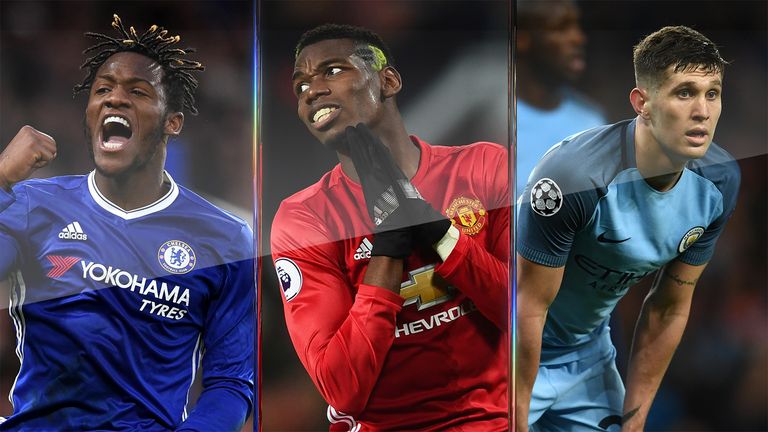 Which players have cost the most in transfer fees per Premier League minute since last summer? Read on to find out…
Tottenham winger Georges-Kevin Nkoudou is the most expensive summer signing from last year per minute, costing a remarkable £183,673.47 for every 60 seconds of Premier League action since his £9m move from Marseille in August.
That figure almost equates to purchasing a flat outright in the surrounding area every minute.
Nkoudou only clocked 49 minutes in the Premier League this season from eight brief substitute appearances.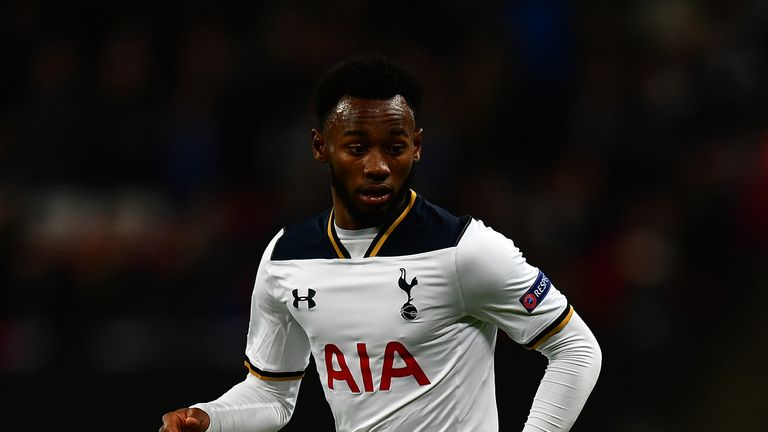 Georges-Kevin N'Koudou has cost £183,673.47 per minute
Meanwhile, Michy Batshuayi also moved from Marseille to the Premier League last summer, joining champions-to-be Chelsea in a £33m deal.
But the Belgium striker only managed 239 minutes during the season, including 19 substitute appearances and just one start – equating to £138,912.13 in transfer fees per minute.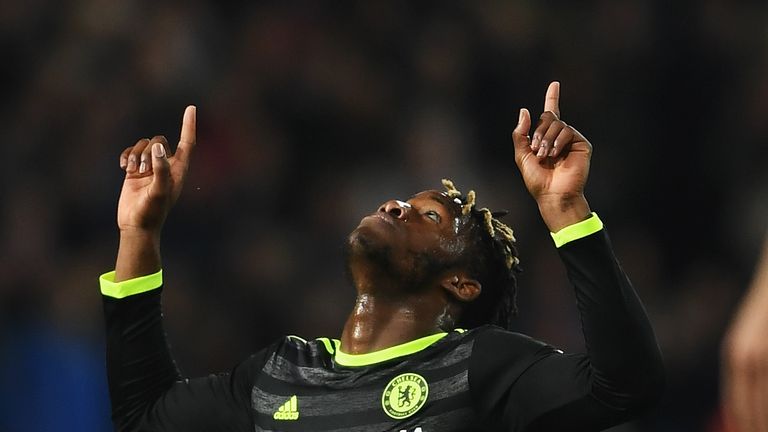 Michy Batshuayi celebrates after scoring the goal that won Chelsea the title
However, the 23-year-old still managed to score five league goals during his limited game time, including the league-winning goal at West Brom, before netting twice against Sunderland on the final day.
Arsenal's Lucas Perez has failed to make an impact in England since his £17.1m move from Deportivo last August and has cost £64,528.30 for each of his 265 minutes on the pitch.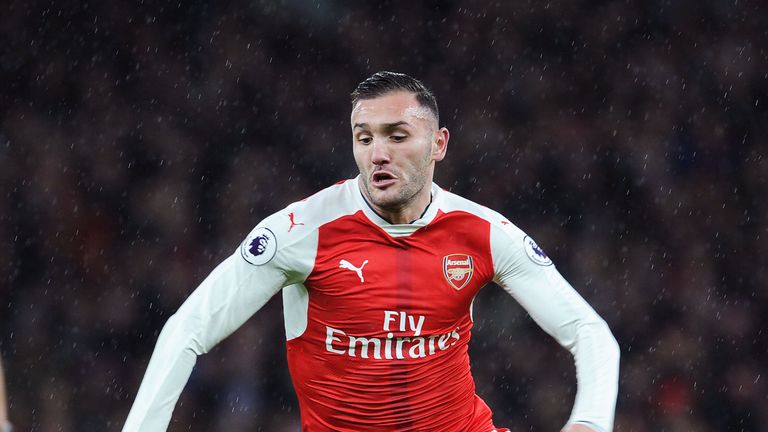 Lucas Perez has cost £64,528.30 a minute this season
Former Premier League champions Leicester signed Nampalys Mendy from Nice for £13m in July last year, but the Frenchman only registered 271 minutes for the Foxes – that's £49,970.48 a minute.
Manchester United Paul Pogba is the anomaly among the leading pack, in terms of having played an impressive 2,608 minutes – but his world-record £93.25m price tag still averages at £35,755.37 per minute.
In addition to Nkoudou, Spurs' summer signings Moussa Sissoko and Vincent Janssen also made the top 20, costing £33,259.42 from 902 minutes and £22,355.77 from 832 minutes, respectively.
Check out the table below to see the most expensive summer signings per minute…
Most expensive 2016 summer signings per minute
| PLAYER | CLUB | FEE | MINS | COST PER MIN |
| --- | --- | --- | --- | --- |
| Georges-Kevin Nkoudou | Tottenham | £9.0m | 49 | £183,673.47 |
| Michy Batshuayi | Chelsea | £33.2m | 239 | £138,912.13 |
| Lucas Perez | Arsenal | £17.1m | 265 | £64,528.30 |
| Nampalys Mendy | Leicester | £13.0m | 271 | £47,970.48 |
| Paul Pogba | Man Utd | £93.25m | 2608 | £35,755.37 |
| Moussa Sissoko | Tottenham | £30.0m | 902 | £33,259.42 |
| Ilkay Gundogan | Man City | £21.0m | 709 | £29,619.18 |
| Borja Baston | Swansea | £15.5m | 547 | £28,336.38 |
| Yannick Bolasie | Everton | £28.0m | 1028 | £27,237.35 |
| John Stones | Man City | £50.0m | 2013 | £24,838.55 |
| Isaac Success | Watford | £12.5m | 504 | £24,801.59 |
| Lewis Cook | Bournemouth | £10.0m | 431 | £23,201.86 |
| Islam Slimani | Leicester | £29.0m | 1279 | £22,673.96 |
| Vincent Janssen | Tottenham | £18.6m | 832 | £22,355.77 |
| Brad Smith | Bournemouth | £6.0m | 272 | £22,058.82 |
| Leroy Sane | Man City | £37.0m | 1786 | £20,716.69 |
| Lys Mousset | Bournemouth | £5.4m | 265 | £20,377.36 |
| Ahmed Musa | Leicester | £15.0m | 753 | £19,920.32 |
| Henrikh Mkhitaryan | Man Utd | £26.3m | 1349 | £19,495.92 |
| Nolito | Man City | £13.8m | 778 | £17,737.79 |