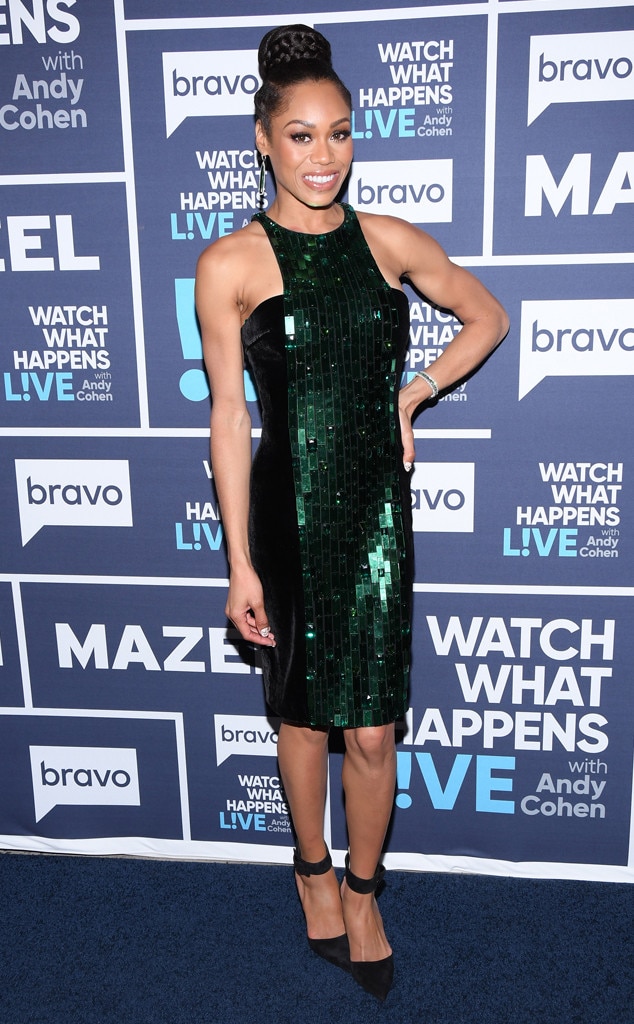 Charles M. Sykes
It may be Real Housewives of Potomac's Monique Samuels' first reunion, but she's certainly made an impression.
During her freshman season, the series newcomer did her best to take the high road—especially when it came to co-star Gizelle Bryant—but she finally took Bryant to task in part one of the reunion, which aired earlier this week. 
After an entire season of what she perceived as Bryant claiming she was a gold-digger, Samuels struck back with her own zinger about the source of her nemesis' income—Bryant's pastor ex-husband. 
"I would much rather be associated with my husband and his wealth," Samuels noted, "than ten percent of the tithes and offerings from church or whatever supports you."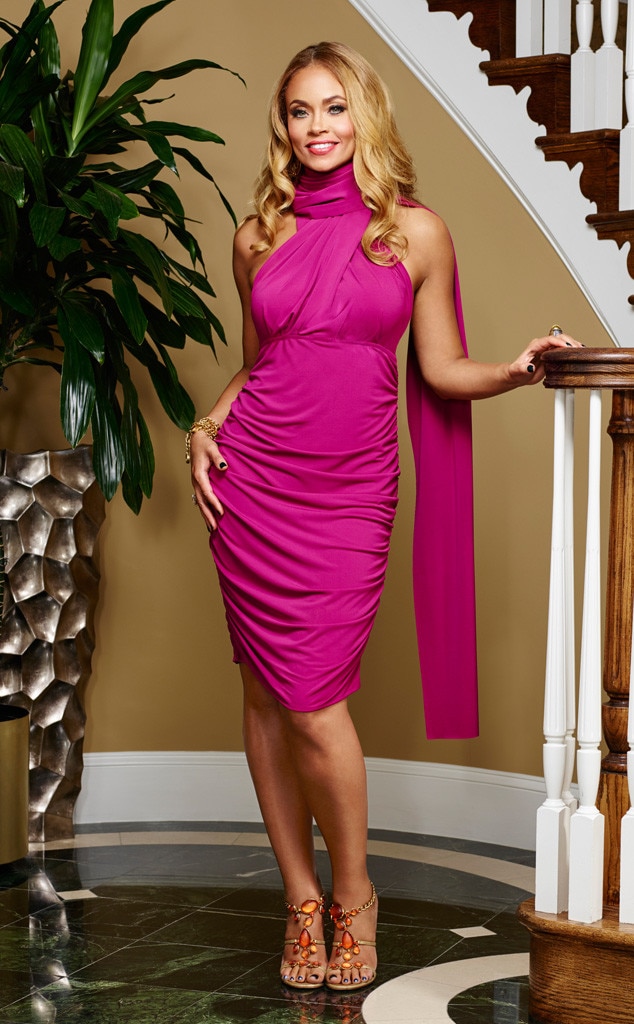 Tommy Garcia/Bravo
Opening up about the eyebrow-raising comment in an exclusive interview with E! News, Samuels says: "All season long, she had so much to say about my finances. She's counting my houses and cars. I had to watch her all season draw this conclusion of me of this person that I'm not. That irritated me more than anything. So when Andy asked about hypocrisy, I said yes—she is such a hypocrite. You're living off your ex-husband who is a pastor who gets his income from other things and the church. So if I have all my wealth because of my husband, you have all of yours because of ten percent of tithes and offers in the church."
In hindsight, Samuels explains, she has no regrets. "I probably shouldn't have been catty, but I meant every word. She needs to watch what she says about other people without getting to know them."
And if you think that's the end of Samuels speaking her mind, think again. Part two of the reunion airs this Sunday and Samuels has a lot more to express. "We'll see even more in the second half," she promises. "I had a lot to get off my chest. The first part of the reunion was just a glimpse, it was half of my chest."
In the end, Samuels says she's made peace with the current state of her relationship with Bryant. "It's resolved as far as I'm concerned," she teases. "She might be mad…"
This summer, Samuels and her family are enjoying life off-camera, which includes an upcoming move into their new home. She also recently launched BOSS (Beating Odds and Setting Standards), a non-profit leadership program for young people. 
As far as filming a potential new season goes? "The thought of it is exhausting," laughs Samuels. "But I really do enjoy it."
Part two of the Real Housewives of Potomac reunion airs Sunday July 16 at 9 p.m. on Bravo.
(E! and Bravo are both part of the NBCUniversal family.)