Mini-Mayweather
to Fight Mini-McGregor
… In Mini-Rumble
EXCLUSIVE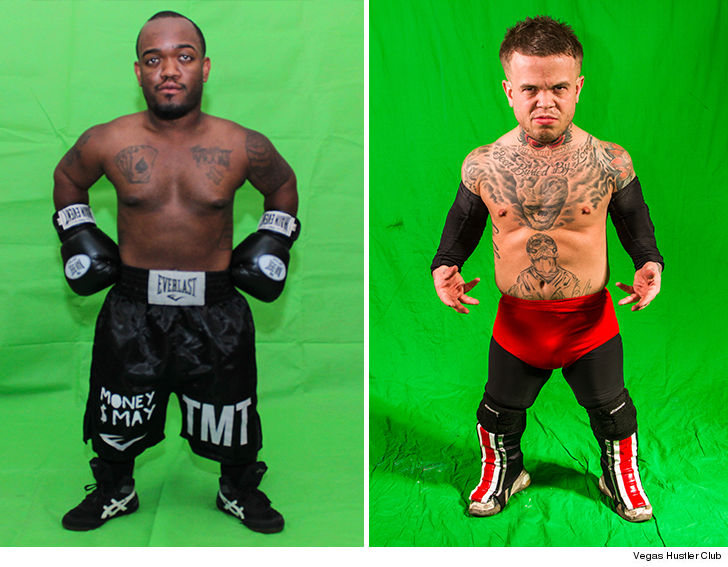 The Mini Team. 
Floyd Mayweather's tiny doppelganger has signed his contract and will go toe-to-toe with "Irishman Mini McGregor" … and it's all thanks to Larry Flynt. 
The night before the real Floyd and Conor face off in Vegas, these two guys will step in the ring at the Hustler Club just down the way. 
We're told it will be a 3 round fight for the very, very lightweight championship of the world. 
You may remember Mini Mayweather from his epic bout with Mini Pacquiao … a fight that had more action than the real MayPac throwdown.
Hopefully this fight will live up to the hype … hate to see it fall short.