Last Updated: 24/05/17 10:57pm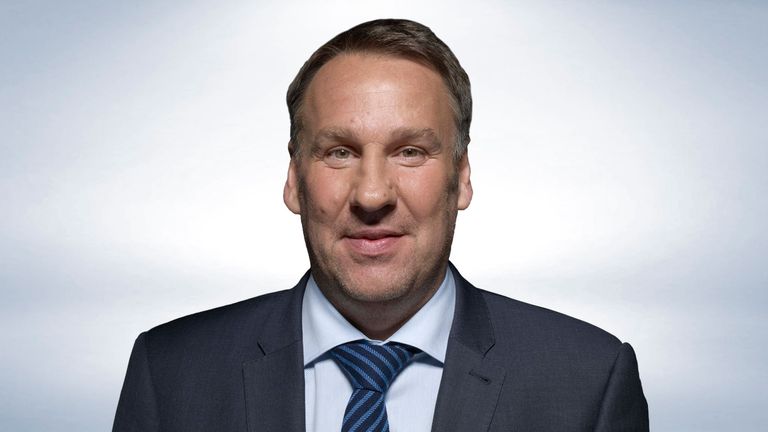 Who was "outstanding"? And which top-six team should be "expelled"? Paul Merson grades the 2016/17 season of every Premier League side.
Chelsea were crowned champions ahead of Tottenham, with Manchester City and Liverpool also making the top four. Arsenal and Manchester United were fifth and sixth while Hull, Middlesbrough and Sunderland were relegated.
But who overachieved, who did as expected, and who underachieved? Sky Sports pundit Merson grades every team from A+ to F-…
1st – Chelsea A+
They have been outstanding this season. To be more than 40 points better off than last season is a phenomenal feat. They were poor last year, but they have been brilliant under Antonio Conte to win the league.
The only thing you would you say is when they had to play games in quick succession they looked tired and were well beaten by Tottenham. They played once a week for most of the season but over Christmas they did look tired, so I think they need another wing-back, centre-back and forward for next season.
Highlights: Chelsea 5-1 Sunderland
2nd – Spurs – A
They didn't win the league but they were superb. If they weren't moving away from White Hart Lane I think they would be champions next season. I don't see that happening at Wembley though.
The most important thing for me next season is when the fixtures come out in June. I think they need their first five home games to be against five of the lesser teams so they can build confidence and start winning games at Wembley.
If three of their first five home games are against top-six teams then it could be a dodgy start and they might not be a threat to win the league if that happens.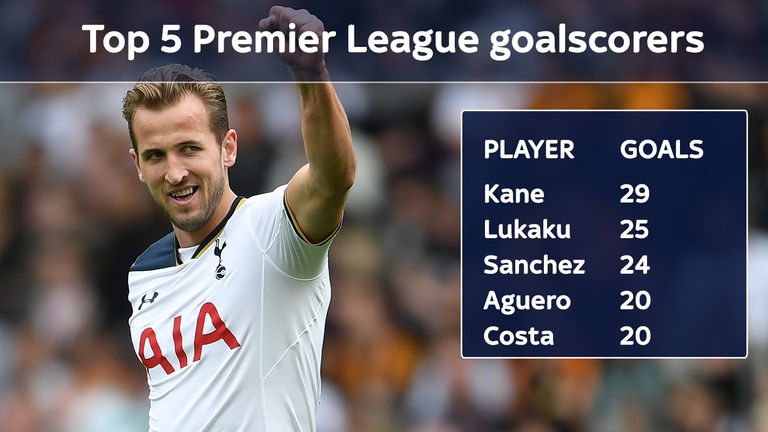 Spurs' Harry Kane retained the Premier League Golden Boot with 29 goals
3rd – Man City – D
They were expected to win the league with Pep Guardiola and in the end they never looked like challenging. He was brought in to win the title and it didn't happen. People might say 'well they got top four', but that's the least that is expected at Man City. They should be competing at the top.
They started great but the turning point for me was when they changed the team at Celtic in the Champions League. They were flying with 10 wins on the spin and then changed the team and drew 3-3. After that, they went through a dodgy patch. I think Guardiola will have learnt from this season, but a lot more was expected.
4th – Liverpool – B+
They did their job, which was getting into the top four and qualifying for the Champions League. But they were only playing once a week and that is a massive advantage. It's job done but it will be interesting to see how they fare next season.
Liverpool won on the final day to make the top four
5th – Arsenal – D-
Disappointing. First time in 20 years they haven't got in the top four, they were a long way off the pace and Tottenham finished above them for the first time in ages.
It's the way they lost games as well. Against Bayern Munich when they were 2-1 down with 10 men they had to draw the line and not keep going forward and getting beat by a silly score. That's the problem with Arsenal. Then Tottenham dismantled them as well.
6th – Manchester United – B/E-
It all comes down to the Europa League final. If they win that's a good season; two cups and in the Champions League. You can't really complain about that. But if they don't win I would have to expel them!
It would be an absolute shocker. They drew 15 games and in some of them they were unlucky and had chances to win the games, but in other games they have gone to set up for draws and have got draws.
There have been games they dominated and just couldn't score, so they are not a million miles off, but I think they are short of players. And will David de Gea stay? He has saved them a lot of points over the last few seasons.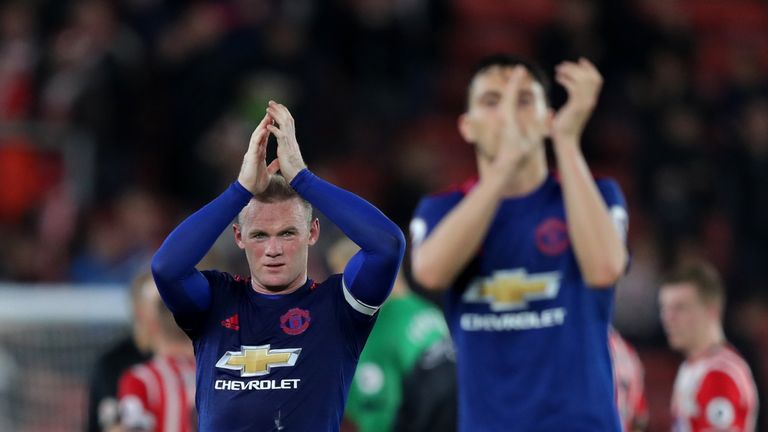 Manchester United finished sixth in the Premier League
7th – Everton – C
They finished top of the other league, or their own league as it turned out, as they were the only ones in it! I expected them to finish either seventh or eighth and I don't see any of the teams below pushing them really.
They finished where they should end up, but I mark them down because of their poor cup runs. They went out of the FA Cup very early, which was disappointing, and also lost to Norwich in the EFL Cup.
8th – Southampton – C+
You have to be careful marking the teams around here because from Southampton down to 17th there is a gap of six points! So one more defeat and Saints would have been bottom half.
But they are probably where they should be and they had the added bonus of getting to the cup final. So not a bad season.
9th – Bournemouth – B+
A really good season. In a ground that holds around 12,000 to finish this high above some big teams is impressive.
I think Jermain Defoe could be a good signing for them. They play two up front and there's no point in him going somewhere and not playing or playing up front on his own in a struggling team. At Bournemouth they have a go every match and I expect him to get bundles of goals and go to the World Cup next year.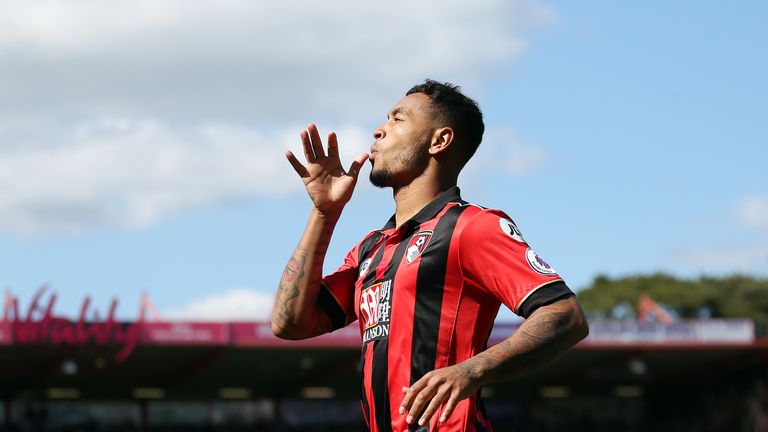 Josh King's goals helped Bournemouth finish ninth
10th – West Brom – B-
They faded away at the end but it's another good job by Tony Pulis. I think people take it for granted that it's 'Tony Pulis' West Brom' and they will be alright, but you look at the teams that are below then you see what an unbelievable job he is doing there.
They have got a decent team but had some hard games at the end of the season which didn't help their finishing position.
11th – West Ham – D
I was disappointed with them. I thought in the next three or four years, with all the money they didn't have to spend on the stadium, they might be able to invest in players and challenge for the top four. But their signings have been bordering on atrocious at the highest level. That needs to be sorted out in a big way and it's important they recruit well. But I expected them to be a lot better than they were.
I hope Slaven Bilic stays, but if he isn't going to then I would tell them to let him go now because teams like Crystal Palace would definitely take him, all day long. He is a good manager.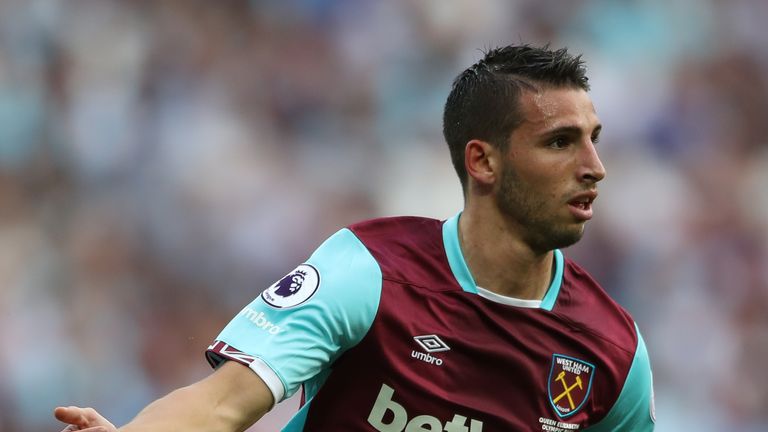 Merse was not impressed with West Ham's signings, such as Jonathan Calleri
12th – Leicester – C
This is a hard one. They did so well in the Champions League but were terrible in the Premier League. They started poorly and didn't really turn up – it wasn't good enough. They got the manager sacked and then started turning it on later in the season, but they did reach the quarter-finals of the Champions League.
13th – Stoke – D
I expected them to be top half, around ninth or 10th, and they faded away towards the end of the season before winning at Southampton on the last day. I think they are a decent team who should have done better.
14th – Crystal Palace – E
When I first saw the news about Sam Allardyce I thought he was going to China, but obviously not! They should not be in this position – fighting to stay up with two games to go with Christian Benteke, Wilfried Zaha, Andros Townsend and Yohan Cabaye; how can they be this low?
They should be in the top half along with Stoke and West Ham. It was really disappointing from Palace. They should be much better than 14th.
Watch some memorable quotes and reactions from Sam Allardyce after his Crystal Palace departure
15th – Swansea – B
They stayed up, which was the name of the game for them. They stay up, add a few players and in four or five years try to challenge higher up or have a great cup run.
They finished really well and Paul Clement was a great appointment. He has worked with some of the best players in the world and when he is talking to you on the training pitch you can't help but listen and learn. I can only see them getting better and better.
Swansea beat West Brom on the final day
16th – Burnley – B+
They did well in the transfer market in January as they brought in some good players, which probably wouldn't have been possible if they weren't in the position they were in and not battling relegation. They put themselves in a position where they looked like they weren't going to get relegated and then bought well.
Can they keep Sean Dyche? No disrespect but Palace is a bigger job than Burnley and I would be shocked if Palace were not looking at him.
They have to sort out their away record next season. We saw with Fulham a few years back that if you suddenly don't win the games at home then you will get relegated.
17th – Watford – C
They have done better than this in the last few years but they are not the biggest club in the world and they have stayed up, which was a feat. They were inconsistent, beating Arsenal and then getting ripped to shreds on the final day against Manchester City, but ultimately they were above the bottom three.
18th – Hull – D
When Marco Silva came in he did well at certain times but the last few results were really poor. You can't get away from the fact they have gone down. It's a big club and they will be disappointed they went down.
I know I didn't agree with Marco Silva at first but he did great when he came in and changed some things. He might have got some luck along the way – at times they were 1-0 down and he changed it and it worked – and looking back now you ask if it was luck, because the last few games they lost to Sunderland then got ripped apart by Palace.
But he wasn't scared of changing it, which I liked, and he didn't mess about. I would be shocked if there weren't a few clubs who were looking at him.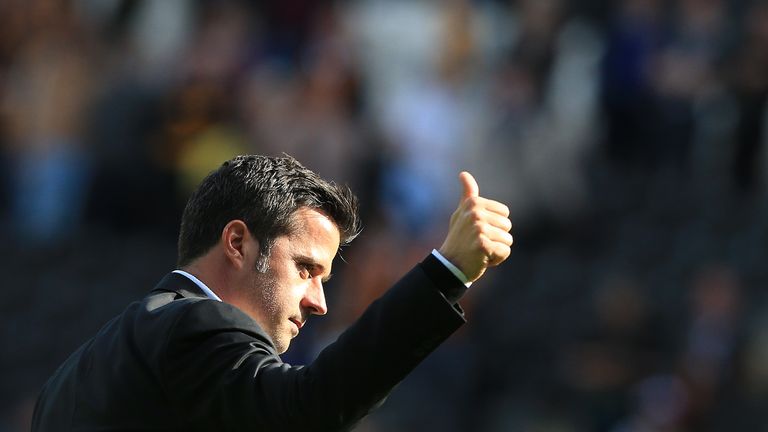 Marco Silva could not keep Hull in the Premier League
19th – Middlesbrough – E
Disappointing. They only scored 27 goals, if you are going to go out then do it in a blaze of glory. I have said it before and I'll say it again; watching Middlesbrough this season was like getting invited to the best party in the world and sitting at the bar drinking water. It has been an absolute anti-climax.
Burnley did similar the year before when they got relegated but they came back up and Sean Dyche looked at it and thought they need to have more of a go, so played 4-4-2. You win some and lose some, but the draws are no good. Hopefully, Nigel Pearson will get the job and sort them out.
20th Sunderland – F-
They were poor and never really gave themselves any chance of getting out of it. They started slowly and finished slowly. It was a miracle last year they stayed up but it was just a matter of time.
They didn't bring in enough players. I understand why David Moyes brought in his former Everton players because he wanted players who could hit the ground running and knew what he was about. I do get that, but they were disappointing. They are a better team than what they showed.