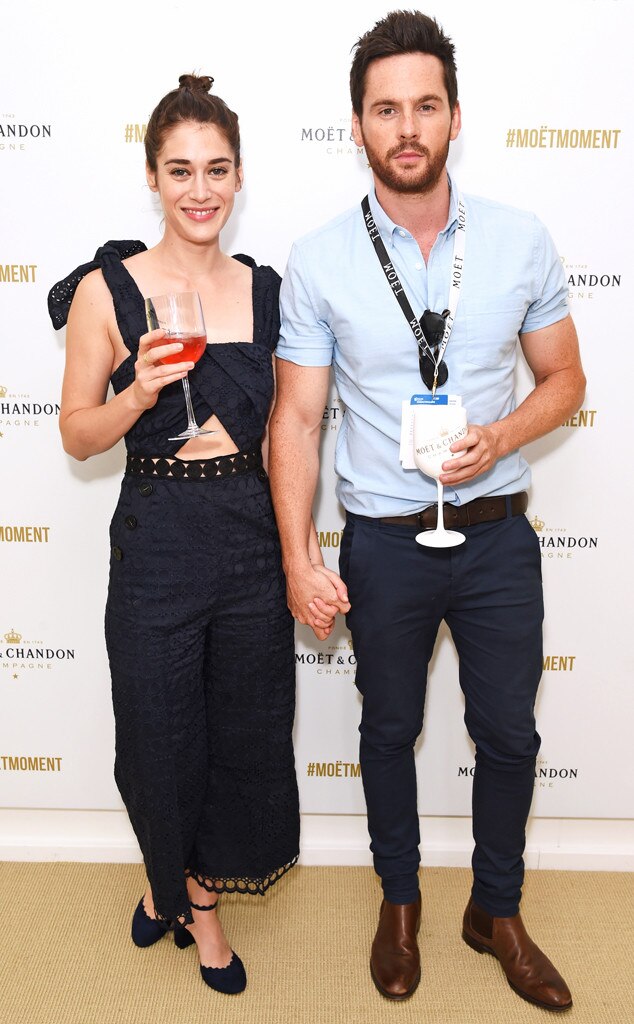 David M Benett/Dave Benett/Getty Images for Moet & Chandon
Get in loser, we're going to Lizzy Caplan's wedding! 
The Mean Girls and Masters of Sex star is now officially married to Tom Riley, her rep confirmed to E! News. Lizzy and Tom gathered their closest family and friends for an intimate affair in Ravello, Italy this weekend. 
"This one seems fertile," Riley wrote on Instagram from the Villa Cimbrone Ravello on the Amalfi Coast. "She shall make a satisfactory first wife."
The newly minted husband and wife confirmed their engagement in July 2016, six months after Caplan and the British actor made their red carpet debut as an official couple. This marks the first marriage for both Lizzy and Tom. 
By Hollywood standards, this pair prefers to keep most relationship details under lock and key aside from a few public appearances here and there. Caplan and Riley stepped out in July for the Queen's Club Tennis Championships in London, where the Kill Your Friends star took the opportunity to gush over his leading lady with a birthday message. 
"Happy Birthday to my forever mancrush Monday," Riley joked on Instagram. "A girl whose fake laugh game humbles and inspires me. She was truly miserable in this picture but you would NEVER KNOW and it's that kind of ability to suppress emotion that will serve us well in our life together. #mcm"
So what's next for these newlyweds? After what's sure to be a lovely honeymoon, perhaps planning for children is in the cards. Lizzy previously opened up about her aspirations to start a family in a 2014 interview with Elle. 
According to Caplan, "I actually romanticize the idea of a stay-at-home dad. Partly because I think that's a very sexy thing, but also because if there are two working actors and both of them get a job and they have a baby, the woman is going to stay with the baby. I see it all the time. It just seems very unfair."
"I don't want it to be an assumption that I will be the one to stay home and raise the kids," she explained. "Now, I could have kids and want to do that, I have no idea—but from where I sit now, that does not sound all that appealing to me. I really want kids, and I want to be fully involved in their lives, but I don't want to sacrifice my own goals to be a mother."
As always, congratulations to the happy couple!