Written by
Anand Mishra
| New Delhi |
Published:August 1, 2017 1:57 am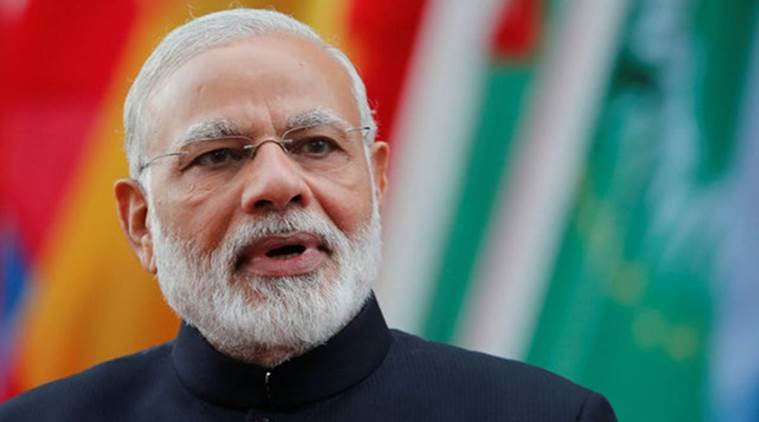 Prime Minister often quotes shlokas.
FROM the Prime Minister quoting Urdu poet Nida Fazli, CPM's Sitaram Yechury invoking the Rig Veda, to Rajya Sabha members relying on the Bhagvad Gita during the GST debates last year, it seems poetry is as much a part of the current Parliament as politicking is. While the recent sessions have been marked by disruptions, a closer look at proceedings in last ten of them, show that MPs have time and again displayed a literary side too. As per figures compiled by the Lok Sabha, on an average 10 to 13 members in the Lower House recite poems and Urdu couplets during debates, and at least one to two of the resort to humour, to hammer home their point.
The data shows that 106 poems and 26 couplets were read out in the Lok Sabha alone this year (till April 12). The period also saw Lok Sabha members reciting six shlokas, the Prime Minister doing so on two occasions, and members engaging in repartees on 13 instances. The data reveals that the MPs are at their poetic best during the budget sessions. The 2017 budget session saw 37 poems and 5 couplets being read aloud in the House along with five instances of humour. In 2016, 35 poems and 6 couplets were read out while there were four instances of humour.
It was during the end of this session that Prime Minister Narendra Modi, who often quotes shlokas to back his arguments, turned to Fazli: "Safar me dhoop to hogi, Jo chal sako to chalo, sabhi hain bheed me tum bhi nikal sako to chalo (There will be the Sun (hardships) in the journey, if you can make it, then walk on; Everybody is in a crowd, if you can come out, then move on)."
Urging the Opposition parties to change their strategy, he added, "Kissi ke waaste raahein kahan badalti hain, tum apne aap ko khud hi badal sako to chalo (paths don't change their course for anybody, if you can change yourself, please do so).
While the Rajya Sabha does not have figures, it does have its fair share of literary talent. It had in 1989 published "The House Laughs," an anthology of humour and wit in the Upper House. In 2003, it published "Humour in the House; A glimpse into the enlivening moods of Rajya Sabha".
And last week, during the lynching debate, Leader of Opposition in the Rajya Sabha Ghulam Nabi Azad quoted a Urdu couplet: "Mera Azm Itna Buland Hai Ki Paraye Sholon Ka Dar Nahin, Mujhe Khauf Aatish-e Gul se ki kahin ye chaman ko jala na de (My resolve is so strong that I have no fear of fireballs from outside, What I fear is the fire from the rose that might burn the garden to ashes ).
Minister of State for Parliamentary Affairs Mukhtar Abbas Naqvi countered him with, "Khula Hai Jhooth Ka Bazar, Aao Sach Bolen, Na Ho Bala Se Khariddar, Aao Sach Bolen " (lies are scattered all around in this market place, let us speak the truth, even if there are no takers for it , let us speak the truth)." The debate that day also saw Sitaram Yechury quoting from the Rig Veda and recalling Hindu atheist saint Maharshi Charvaak.
The debate on four GST-related bills in Rajya Sabha in April this year had members invoking Lord Hanuman, Swami Vivekananda as well as conversations between Lord Krishna and Arjuna in the Bhagvad Gita and between Bheeshma and Yudhishthira in Shanti Parva of the Mahabharata.
For all the latest India News, download Indian Express App