Lindsay Lohan channeled one of her favorite Hollywood icons, Grace Kelly, Princess of Monaco, while making a rare appearance at Cannes in France.
The Mean Girls star, who has been on hiatus from the spotlight in recent years while living abroad, attended the amfAR gala in a cap sleeve ball gown with a black V-neck bodice and chiffon white A-line skirt, paired with a pearl necklace—the exact same iconic look the late Kelly showcased in Alfred Hitchcock's 1954 movie Rear Window, in which she declares the dress is "right off the Paris plane."
"This is very overwhelming here," Lohan told E! News' Jason Kennedy. "I haven't really been around anything having to do with Hollywood in a long time."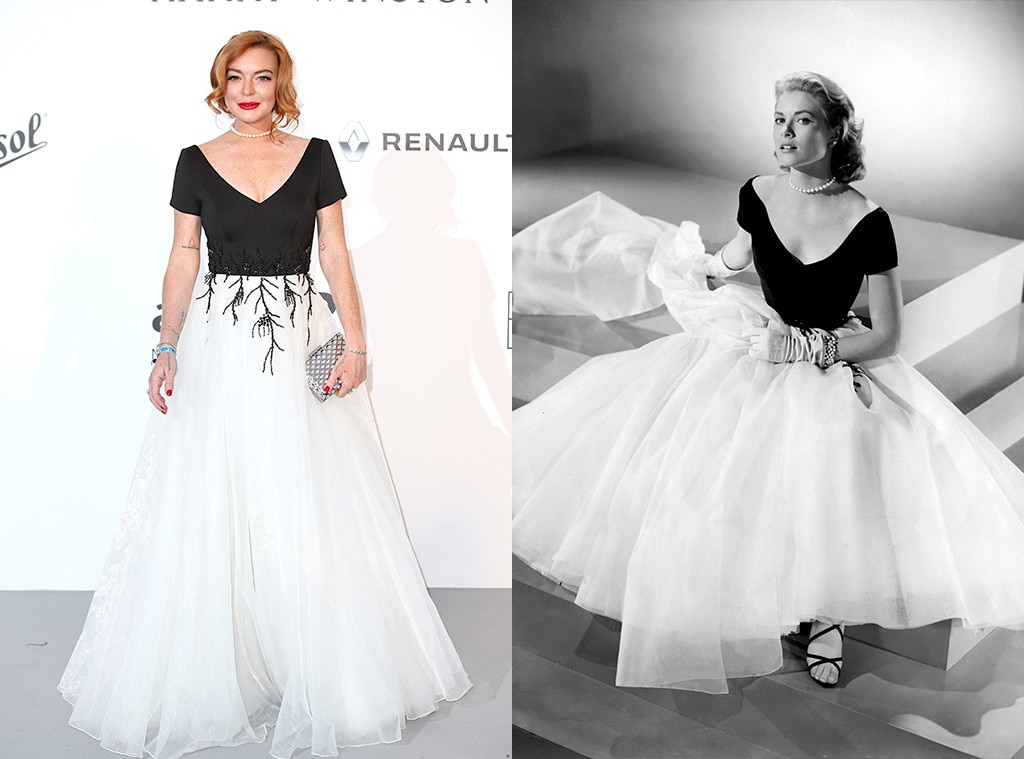 Getty Images; Paramount Pictures/Sunset Boulevard/Corbis via Getty Images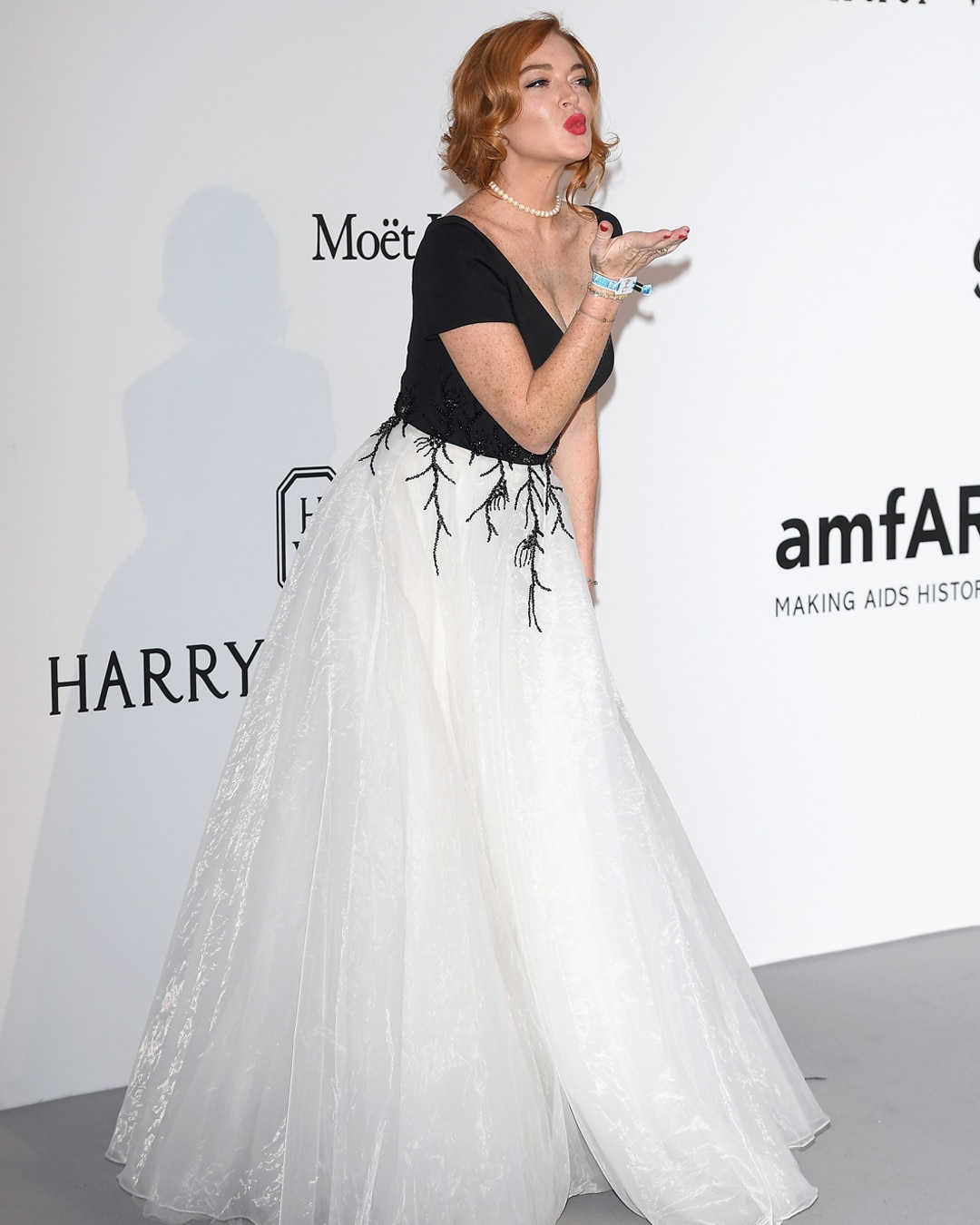 Venturelli/WireImage for amfAR
"I miss it but at the same time, I'm creating a bunch of different things on my own so I want to focus on what I'm doing," she said.
Lohan has attended the Cannes International Film Festival several times over the years, as recently as in 2016, where she was not photographed on a red carpet.
Her acting career has stalled for a decade, since she underwent personal and legal turmoil, which included jail stints. In recent years, she has been living in Dubai and London.
She has continued to act sparingly. She is preparing to film the new British comedy project Sick Note, which also stars Harry Potter star Rupert Grint as a compulsive liar, as well as Don Johnson. Also, Lohan appears in the crime thriller The Shadow Within, which is set for release later this year. She plays a private investigator who is secretly a descendant of werewolves. Lohan told Kennedy she is also writing a film script.
In February, Lohan appeared on The View and joked she "was like harassing" SNL creator Lorne Michaels about making Mean Girls 2, adding, "I'll write the treatment—If Tina Fey's too busy."
The actress also spends her time attending charity events and doing other philanthropic work. In October, she visited Syrian refugee children in Turkey.
"I think there's a lot of noise that we deal with," Lohan told Kennedy. "So I've found a kind of peace…in life with working with children, helping other people that really interest me and I think it's important for us to recognize that all of this stuff is really fun and really pretty and really glamorous and beautiful, but you have to take time for you."
"I have beautiful friends in my life. I have great people in my life that I'm very grateful for," she said, adding that she is "very happy."