After breaking up with The Bachelor's Ben Higgins, Lauren Bushnell is addressing the split from her side of the story. 
To start, watching her beau profess his love to her competitor JoJo Fletcher on screen after they had already gotten engaged took a toll. During the season's finale, fans learned he had professed his love to both women. "I found love with you, but I found it with somebody else more," he told Fletcher at the time. However, Bushnell wasn't looped in. 
"I don't think I've ever talked about how hurtful that was," Bushnell told People of watching the finale. As is the case with the ABC franchise, the participants wouldn't be able to see how everything unfolded until months later when the season aired on television. For Bushnell, not having all of the information affected her. 
"I always try to be really strong because I wanted to move forward from it," she told the magazine. "But because I wanted to move forward from it, I don't think I ever really opened up about how hard that was just in terms of, like, I wanted to make that decision to get engaged one time in my life and I felt like I wasn't told everything that had happened."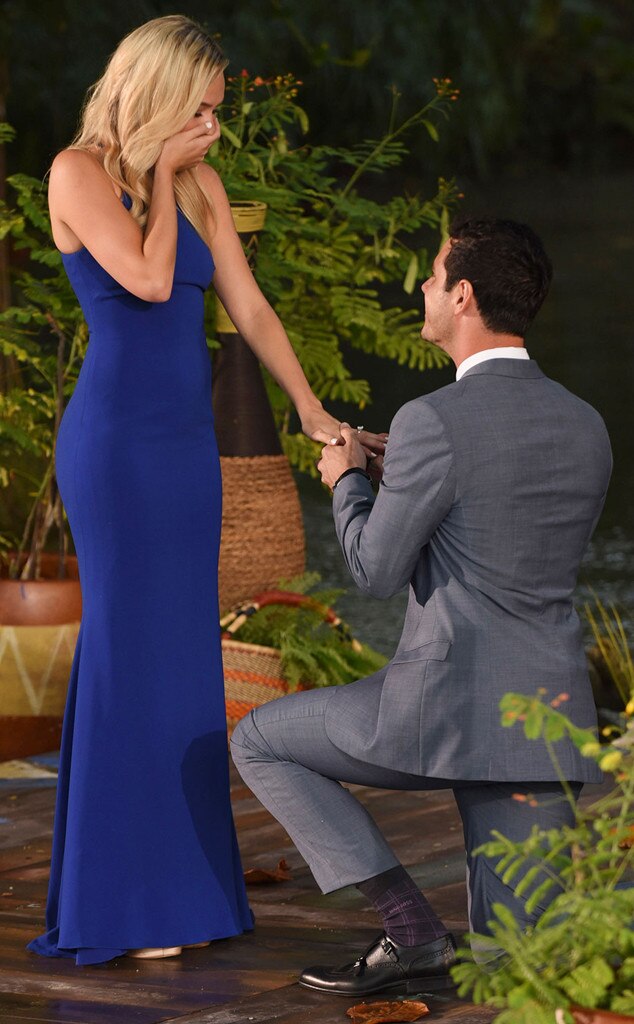 ABC
However, she doesn't specifically blame that disconnect for their breakup. 
"Looking back, I wish I could be like, 'That's why it didn't work out,' but I think it was just a very abnormal situation and one that unfortunately," she explained to the magazine. "I mean we tried."
Meanwhile, a source told E! News "no one is that surprised" by the split. "Lauren was pretty open among her friends that she was struggling. She would talk about how hard it was," the insider said. "They both really wanted to make it work, but Lauren was the only one who was really needing to change a lot of things… She felt like she wasn't being authentic to herself."
"They just wanted different things. They had been struggling for a while…It was a mutual break up for the most part," another source close to Bushnell said. "I think Ben would have kept wanting to make it work, though. It's really sad. They're both such great people, honestly."