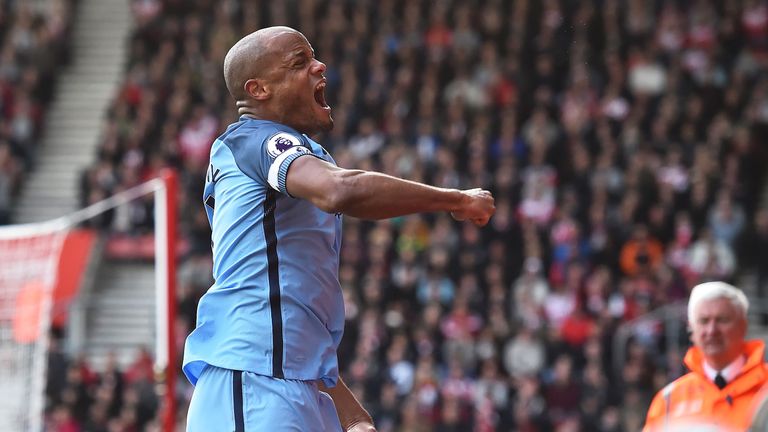 Vincent Kompany aiming to fully overcome his injury troubles and stop all the questions coming his way
Manchester City captain Vincent Kompany has conceded he is desperate for the day when people stop asking him about injuries.
The 31-year-old has been plagued by injuries the past few seasons but return to fitness to feature in the last eight games of the season for Pep Guardiola's side.
The defender is currently with the Belgium squad and he spoke to Sky Sports News HQ about putting his injury woes behind him.
"I've learned a lot and I've never allowed myself to think that I wouldn't come out of it stronger," he said.
"Maybe that's why I'm still going, but ultimately the best feeling ever will be when I'm able to play a game and walk through the media zone and nobody asks me about my injuries again, and they say it's just normal he's played all these games.
"It will come."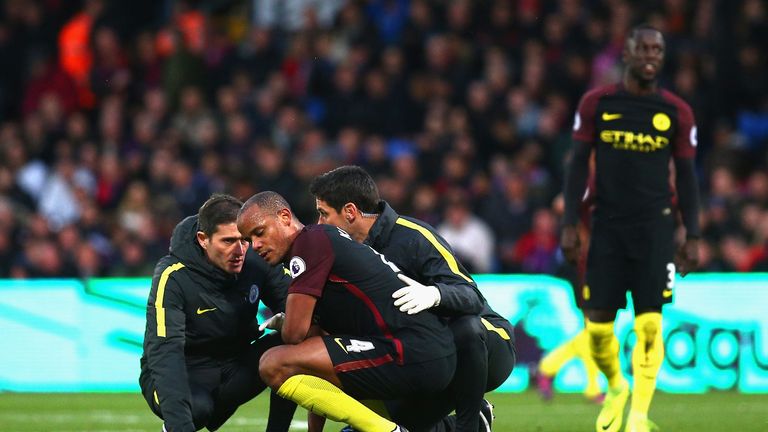 Kompany has struggled with a catalogue of injuries in recent years, missing the equivalent of of two and a half years
Kompany has spent the equivalent of two and a half years of his City career on the sidelines recovering from injury rather than playing in games.
While the centre-half says his injury woes have been hard to take, he also revealed he's found a new way of playing.
"Sometimes if your body isn't a hundred percent you just have to make sure your brain works a hundred per cent, and hopefully both will meet at the top at some stage," he said.
"At the moment that's my approach. If I don't feel quite right it doesn't mean I'm going to have a bad game and the more games I play the better I feel."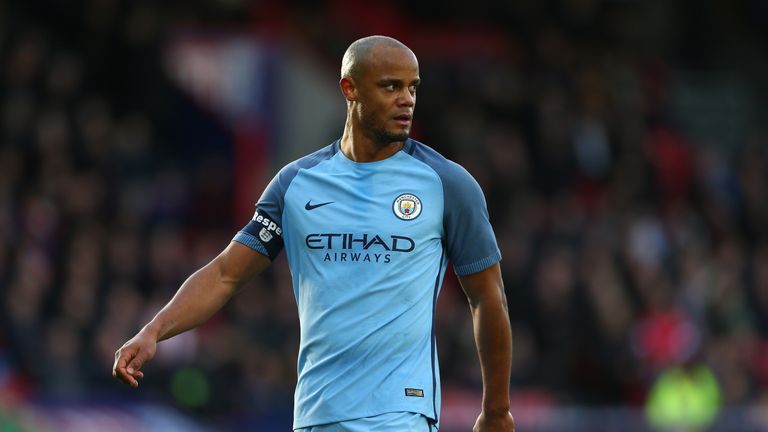 The 31-year-old made it back to start the last eight games of the season for City
The defender added he certainly feels better about City's title chances next season, following their early summer transfer activity.
Midfielder Bernardo Silva has signed in a big-money move, while Sky sources understand a deal for goalkeeper Ederson is not far from being completed.
"That's why it's so exciting to be a part of this club. It's never allowed itself to dwell on defeat," he said.
"Last season wasn't a good season but we showed some good signs and came back with a vengeance and it's exciting to be a part of that."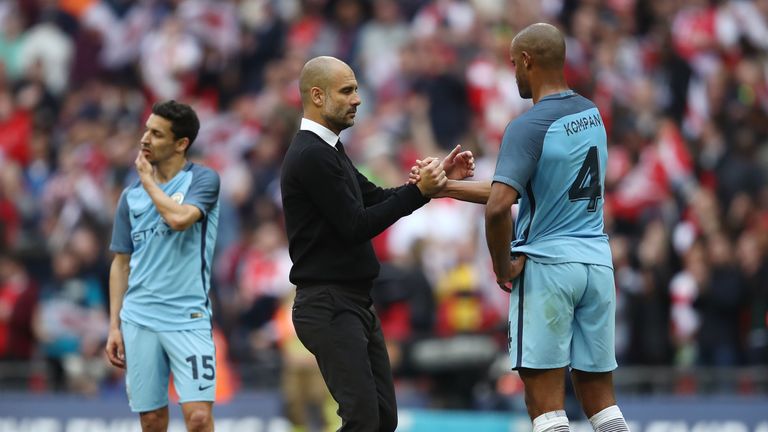 Kompany says he is not thinking about renewing his contract just yet
Yaya Toure also signed a new one-year contract extension with the club this week, something Kompany believes is a big deal for the club.
Kompany is three years younger than Toure and has two years remaining on his contract, but isn't looking for a new deal of his own as he looks to become a consistent performer following his injury problems.
"I am happy for Yaya. He is a City legend. Every trophy I've won at City he's been a big part of it. For the fans and club it's a big big deal," Kompany said.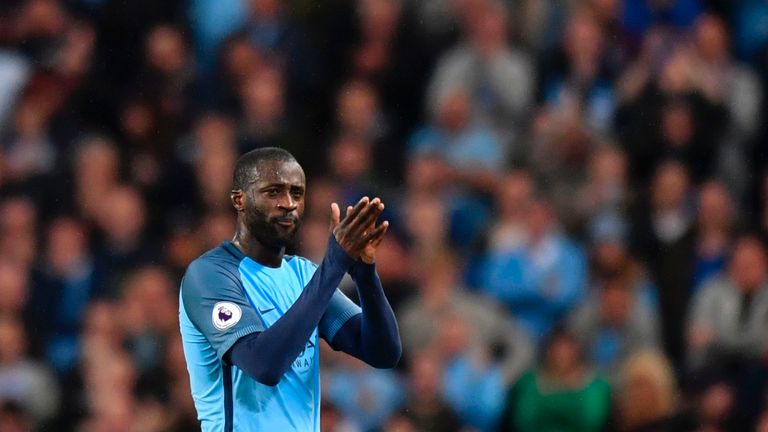 Yaya Toure's new contract is 'a big deal' for the club, according to Kompany
"Two years is a lot so I think we are talking winning trophies a lot, but not extending contracts of people who have two years left.
"It's been so hard for me to get back through those injuries, let me just watch it game by game before I think two years down the line."
Belgium play the Czech Republic on Monday June 5, before travelling to face Estonia in a World Cup qualifier on June 9, live on Sky Sports 3HD.