Oh, Kelly Dodd. There's nothing else really to say after the Monday, July 24 episode of The Real Housewives of Orange County, but we'll do our best. Well, we'll let Kelly do her best.
In the episode, Lydia McLaughlin and Shannon Beador attempted to bury the hatchet and move on from their fight at Tamra Judge's granddaughter's birthday party (that was a weird sentence to write. Who has fights at grandchild birthday parties? The Real Housewives, that's who) at a dinner with new cast member Peggy Sulahian. And then in walked Kelly, invited by Lydia, unbeknownst to Tamra and Shannon. So it was kind of a setup.
"Before I jump fully into the Shannon-igans at The Quiet Woman, I want to explain something…as you saw, Lydia actually invited me to dinner when she was riding in Peggy's Ferrari. I thought Tamra was going to dinner, but I wasn't sure about Shannon," Kelly wrote in her blog. "Regardless, I had to decline because my dear friend had family visiting from Philadelphia and they invited Michael and me for a sunset cruise on Newport Harbor. That's where I was when Lydia called—enjoying a beautiful day with close friends on the water, sharing some great wine and hors d'oeuvers."
Kelly said she was "pretty sure Lydia's dinner party would have ended and the ladies would be gone" by the time she got to the restaurant. She was wrong.
Kelly and Shannon ran into each other in the bathroom of the restaurant where Shannon promptly freaked out and began spouting on about her weight gain and the last time she saw Kelly—the season 11 reunion.
"As Murphy's Law would have it, I run into Shannon, who is already there, in the bathroom. Un-freaking-believable. We had not spoken for months, not since the reunion. The wounds were not fresh, but they were still there," she said.
According to Kelly, she and Shannon "have never really gotten along, as evidenced by our argument at the '70s party, our screaming match on the bus ride to the airport in Dublin, or our contentious exchanges during the reunion." It's clear to viewers too.
"As much as we might try, we just can't seem to bond. Which, as an aside, confuses Michael, because he thinks that if we hadn't gotten off to such a bad start, we would otherwise naturally be great friends," Kelly wrote. "Perhaps we are too much alike? Obviously, we are both very 'expressive.'"
After their words in the bathroom, Kelly, Lydia (who prayed over Shannon in the bathroom) and Shannon all rejoined Peggy and Tamra at the table.
"When I joined the ladies at the table it was not my intention to get into an argument with anyone. I am sure Shannon felt the same way when she sat down. By the way, if you notice, I took Tamra's place at the table, which left Shannon a seat opposite me. So, that really wasn't her plate she threw down. That really wasn't her half-eaten steak," Kelly wrote, explaining Shannon's plate throwing.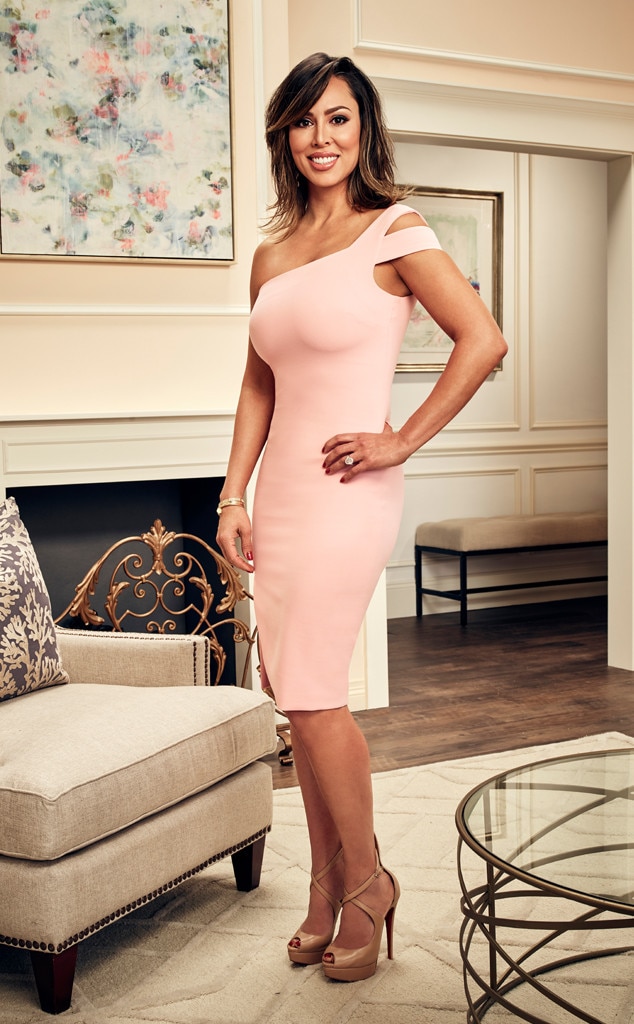 Bravo
"After Shannon dropped a barrage of F-bombs, combined with some not-so-subtle hand gestures, Shannon told me to leave 'her' table. I gladly obliged 'my darling,' but not before making one last below-the-belt comeback. Here's some advice: Don't point out your weakness, then attack me, because I may use it against you. Wow, she was pissed!! I know Shannon has been dealing with a lot lately, but I thought that, in this case, she lost all perspective. She went off the rails," Kelly wrote, addressing the fact that she pointed out Shannon's weight-gain. "All I could do was laugh my ass off. I'm sorry, but I thought her reaction was hysterical. Way, way over the top. I have to admit that I love bringing out Shannon's expressive side."
On Watch What Happens Live With Andy Cohen, Kelly addressed her behavior at the dinner and some of her past screaming moments last year.
Does she regret telling Shannon to shave the hair on her chin while they were going to the airport in Ireland? "No. Absolutely not," Kelly told host Andy Cohen.
What about the sushi dinner party and calling Shannon a c—t? "Totally because you guys keep using that over and over again," Kelly said.
The 1970s party fight and telling David Beador, "No wonder why you cheated on your wife"? Nope.
And what about their fight at The Quiet Woman and telling Shannon she might need hormones and to keep eating? "No. Just trying to help a girl out," she said.
The Real Housewives of Orange County airs Mondays, 9 p.m. on Bravo. Watch What Happens Live airs Sunday-Thursday, 11 p.m. on Bravo.
(E! and Bravo are both part of the NBCUniversal family.)