Jose Mourinho has been publicly criticising Luke Shaw in an attempt to get a reaction from the left-back, says Ray Wilkins.
The Manchester United manager has been outspoken in his criticism of Shaw this season, with the most recent comments coming after their 2-0 FA Cup win over Brighton on Saturday.
Mourinho substituted Shaw at half-time and later suggested his performance was so bad he was asking to be removed.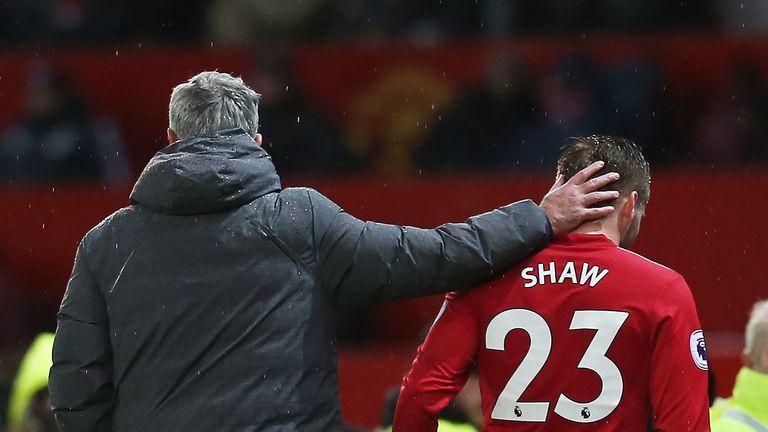 Wilkins believes the manager's comments are designed to improve Shaw's performances, saying: "He is looking for a reaction from Luke.
"I feel for Luke a little bit because when he was at Southampton he looked an outstanding prospect at left back and it was a good move for him to move to Old Trafford.
"But I've said on numerous occasions – when you go to Old Trafford, it's not only what you can do with the ball, you've got to have the mentality of a winner as well and perhaps Jose is not quite seeing that in Luke at this moment in time.
Shaw was not named in Gareth Southgate's England squad for this month's friendlies against the Netherlands and Italy after only making only 15 appearances for United this season.
He has only played for his country four times since the 2014 World Cup, but Wilkins believes Shaw could have been in line for a recall had he played more for his club.
He said: "This was a massive year for him as well because he could have been the one to be going to World Cup at left back. This fella is a powerhouse of a left back down that left side.
"Unfortunately he's picked up a few knocks which hasn't helped his development but he's just not played enough."