Despite her husband Bobby Zarin's recent hospitalization amid his battle with thyroid cancer, Jill Zarin stayed strong and put on brave face earlier today. In keeping with her husband's wishes, the 53-year-old kept her hosting duties for the previously scheduled Jill Zarin 5th Annual Luxury Luncheon at the couple's home in Southhampton, New York.
The Real Housewife of New York star caught up with E! News at the bittersweet event, which raises money for International Thyroid Oncology Group. The reality star admitted she wanted to be by her husband's side and skip the event, but he insisted that she go.
Jill told E! News, "Bobby wanted me to be here. I didn't want to come. I wasn't going to postpone it, I was going not come and people would understand. But Bobby said, you have to go because we're going to raise money for thyroid cancer."
As for how she's doing since Bobby's hospitalization earlier this week, she said not well. "I'm running on full adrenaline. I haven't eaten in days. I've lost eight pounds."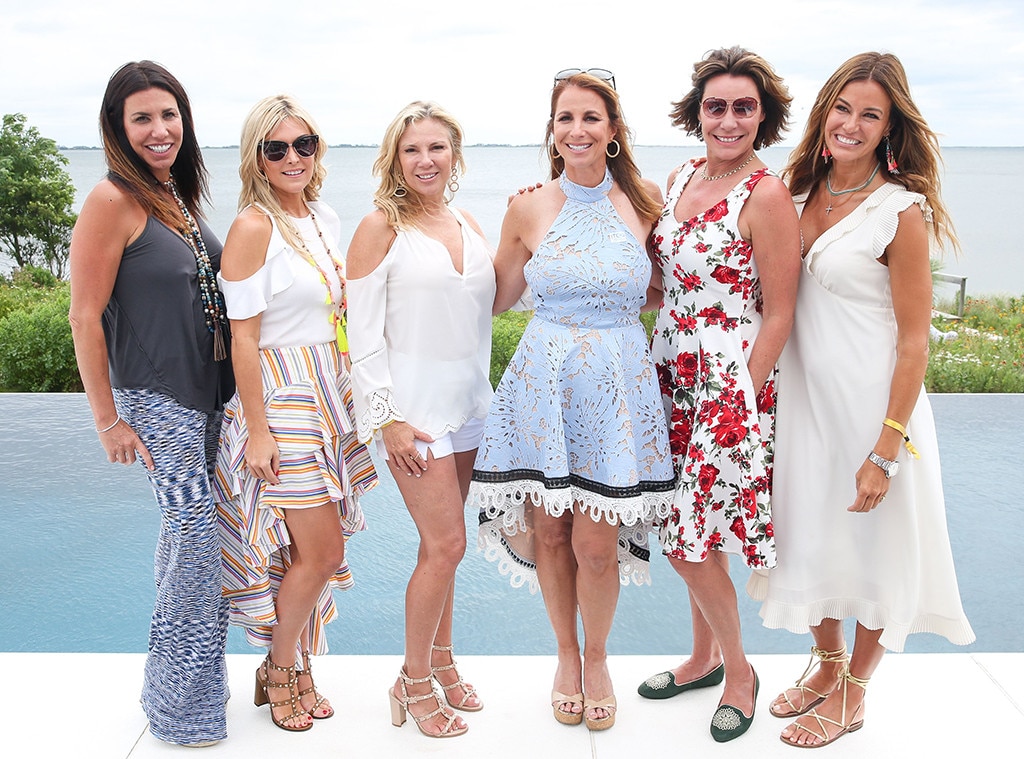 David X Prutting/BFA/REX/Shutterstock
Jill also admitted she's reconciled with former longtime foe Ramona, who has been showing up for her non-stop during Bobby's illness. 
"It means everything to me. Ramona came to the hospital and sat with me for a few hours. She's been emailing me and texting me every day," said Jill. "The past doesn't mean anything, it doesn't mean anything to us. Others haven't called, but…I'm blessed, I'm so lucky, I'm surrounded by friends."
Jill also admitted that right now she and Bobby are taking things "one hour at a time." She added, "He had a good day yesterday."
Other current and former Housewives, including Cindy Barshop, Tinsley Mortimer, Luann de Lesseps and Kelly Bensimon, also came out to show their support during the trying times.
Ramona, who attended the event with a new boyfriend named Steve, also spoke with E! News about being there for Jill no matter their past issues.
"When I heard about Bobby, my heart broke. Jill and I have had a very interesting relationship over the years. But the thing is, when someone needs me, I am so there. When something bad happens in someone's life, you need people around you," said the reality star. "I went to visit Bobby, he was in great spirits, God Bless him, and Jill and I had a 45 minute talk. I think we both let our walls down and it was woman to woman, friend to friend. It was a wonderful chat and we came away from it in a really good, bonding manner. Sometimes, unfortunately, tragedy brings people closer."
Back in November 2016, Jill revealed that her husband's cancer was back. The couple has chosen to be open about the process in hopes of helping other people.
—Reporting by Beth Sobol