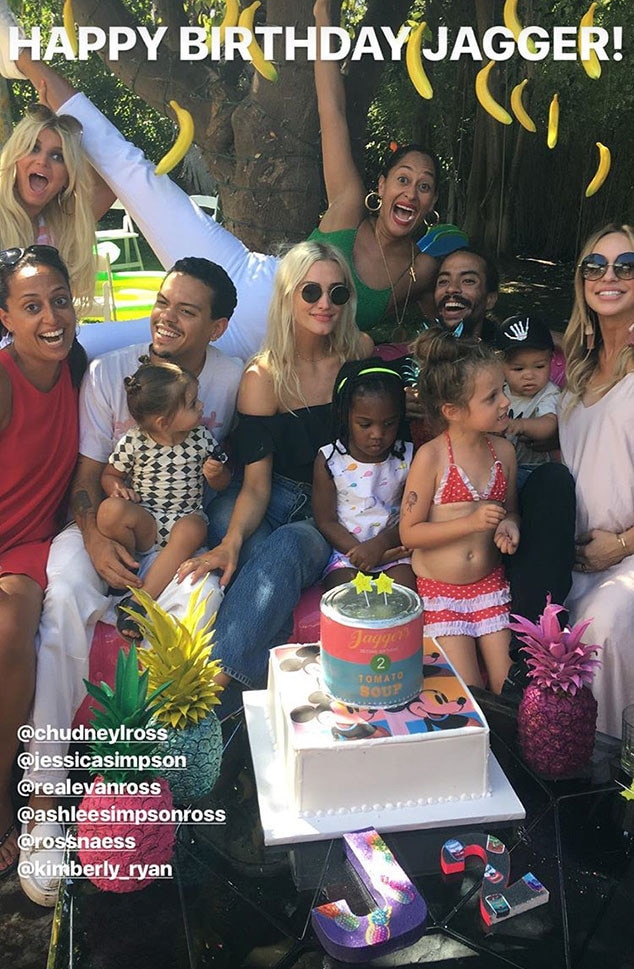 Snapchat
It was a birthday party fit for a rock star in the making!
In honor of her 2nd birthday, Ashlee Simpson and Evan Ross' only daughter Jagger Snow Ross rang in her special day in style befitting of her namesake. Along with famous aunts Tracee Ellis Rossand Jessica Simpson, the little lady and her posse spent the afternoon outside decorating vinyl CDs surrounded by hanging bananas. 
As evidenced by the birthday girl's tomato soup can cake, her proud parents threw her an Andy Warhol-themed soirée. There was no shortage of color as even pineapples used as decorations were spray painted in pink, blue and yellow. Suffice it to say, Warhol would have been pleased.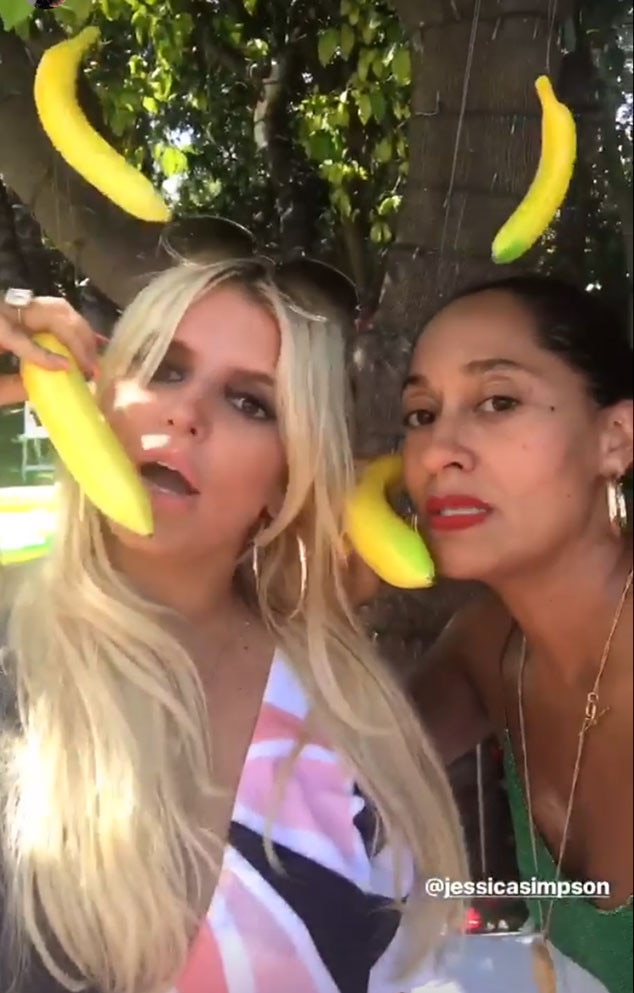 Snapchat
Of course, there was no shortage of love on Jagger's special day as her relatives showered her with digital praise. "This is the one!! #JAGGERBDAY love you my baby," dad Evan wrote on Instagram. 
"HAPPY BIRTHDAY JAGGER #auntietracee," the actress added. 
While it's a little early to tell whether or not Jagger will pursue an artistic future, she definitely has an inspired dad to show her the way. Ross, who has been drawing and painting since he was a kid, had his work featured at Freedom United Foundation's Pop Up Art Gallery last week. 
"Finally, people get to see the magic!" his proud big sister Tracee told E! News. As for Ashlee, she reserves arts and crafts for at home with her babies. "I have fun with the kids," she told E! with a laugh. "I'm artistic, but as far as the drawing goes, I do well with the kids!"
It's never too early to get the youngsters started—even if the art is just on their birthday cake!