Beyoncé, Jay-Z and their daughter Blue Ivy Carter are adjusting well to life as a family of five—and they are doing it in style.
Last month the biggest couple in music welcomed twins Sir and Rumi under a shroud of secrecy, and since then few details have emerged about the blessed pair's blessed pair. Last week, B had a cleverly and boldly orchestrated first-photo twin reveal, showcasing her post-baby body in the most dazzling of ways.  
Despite all the closed doors, E! News has learned some new insider info about the daily life of the family of five.
Here are 5 things you have to know about what's going on with the post-twins Carter clan …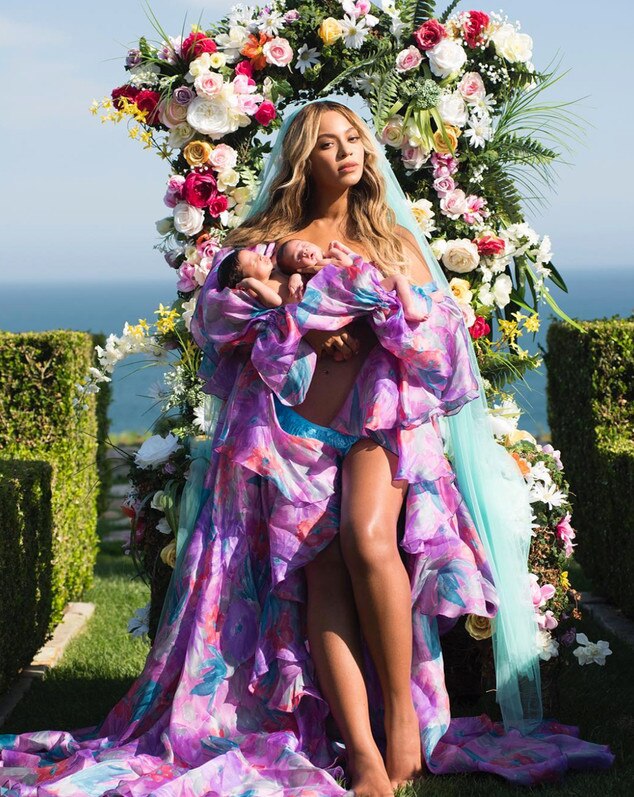 Instagram
Fit Form: A source tells E! News that despite looking amaze in her Insta photo, Bey's been taking it easy in regards to fitness and following doctor's orders, adding that she's eating healthy and feeling great. The insider adds that when Bey does get back to the workout grind, the "Sorry" singer has great trainers and her health nutritionist in place.
Couple Time: The source also says that despite past problems, Jay and Bey are really happy and doing very well as a couple. Ever since Beyoncé released Lemonade their broken connection began to mend and their fractured relationship started to rebuild as the truth came out.  
Meanwhile, while Jay worked on 4:44, their bond became more clear to the rapper, as did the deep meaning of their marriage.
Baby Love: The one-month-old babies are doing well. They've got great doctors and are being kept on track, adds the source.
Feeling Blue: Blue Ivy is loving the babies and she is loving being a big sister. The insider says that she helps Beyoncé take care of the wee ones. But despite all the attention being paid to the new bundles of joy, the parents are making sure to give a lot of love to their oldest and playing with her often.
Privacy Please: Only select friends and family have been invited over to the Malibu rental home to see the babies. The A-list couple is being very protective of whom they are inviting over, says the source.