Abby Lee Miller is saying goodbye to the dance floor and hello to the prison ward.
Earlier today, E! News confirmed that the Dance Moms star turned herself in to the FCI Victorville facility in Victorville, Calif. to begin her 366-day prison sentence.
While fans know Abby as the reality star who is dedicated to teaching dancers of all ages, things are going to be quite different behind bars.
E! News has obtained the prison's inmate handbook that details a wide variety of information including food, education and recreation services.
As it turns out, Abby is going to have a whole new reality for the next year.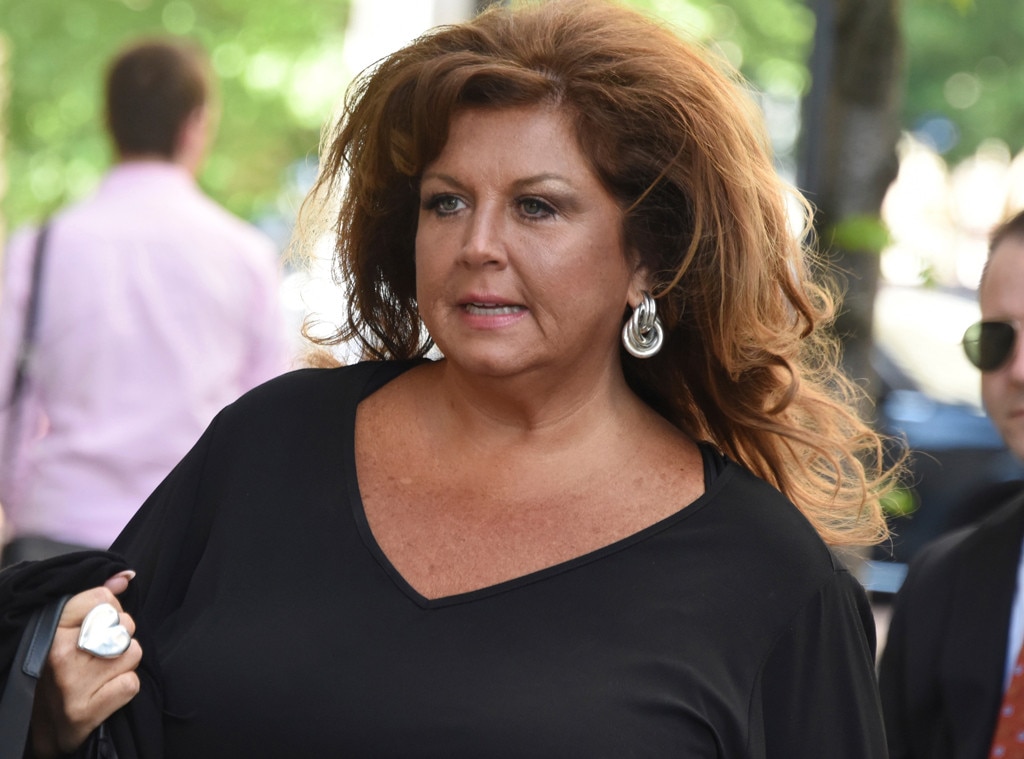 Darrell Sapp/Pittsburgh Post-Gazette via AP
Clothing
The authorized uniform for inmates is proper fitting khaki trousers, long or short sleeve khaki shirts, socks and "issued safety shoes." Tank-tops are only permitted to be worn in the recreation yard and all shirts must be tucked in between the hours of 7:30 a.m. and 4:00 p.m.
Laundry
Inmates may visit the central laundry twice per week excluding the first full week of every month. Inmates who use the self-serve laundry facilities must purchase laundry detergent through the Commissary. Those who drop off their laundry in the morning on their scheduled day will pick up their items the next morning. In other words, you have to plan ahead.
Vocational Training
For inmates who have a high school diploma or GED, a variety of vocational training and occupational programs exist. Students can learn more about solar panel installation, Microsoft office, solid waste management and how to build a bike.
Recreational Programs
A variety of hobby craft, music and exercise programs exist for inmates. One example of a program includes Pilates, stretching, body composition, abs class, cross training and yoga. If you're more into arts and crafts, perhaps the program involving greeting cards, pencil drawing, mural painting, ceramics and stick art will be more your style. As an added bonus, prizes are given out for the best of the best during holiday events.
The moment you've all been waiting for: What do these inmates eat during the day? We obtained the menu for women and Thursday's breakfast for Abby will likely include fruit, whole wheat bread and jelly, bran flakes and skim milk. Lunch options will include fried or baked chicken, mashed potatoes and fruit. As for dinner, Abby can enjoy cream of potato soup, whole wheat bread and chef's salad.
—Reporting by Holly Passalaqua