By Lyall Thomas
Last Updated: 04/06/17 7:58am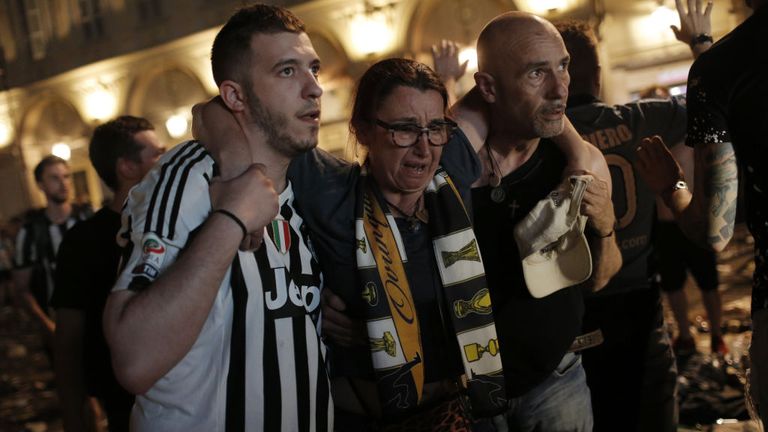 One Juventus supporter is helped from the Piazza San Carlo on Saturday night
At least four people have been seriously injured after a loud noise triggered panic and a crush among fans watching the Champions League final in Turin.
According to Sky in Italy, a railing created the sound when it fell in the city square and caused a supporter to shout "bomb".
A wave of people was then seen lurching in one direction, causing some to fall or be crushed against railings surrounding the fan zone, which eventually gave way.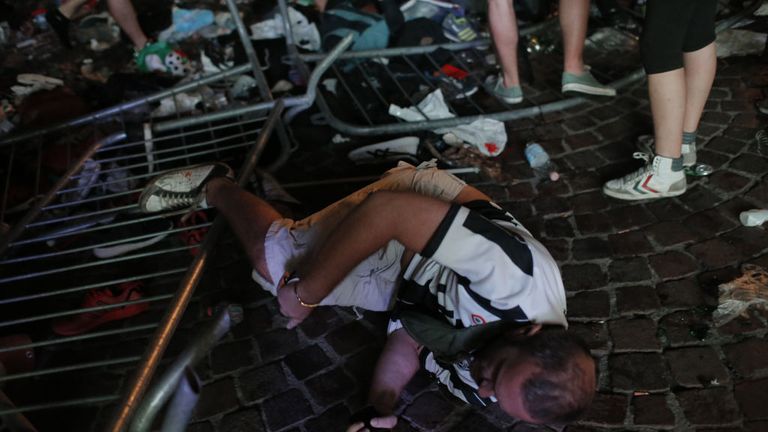 A Juventus supporter falls as he tries to escape the crush
A staircase in the centre of the square, which leads to an underground car park, also fell causing some people to have a two-metre fall.
Sky in Italy say there are at least four people seriously injured, one of which is a four-year-old child.
Police said some 200 people needed hospital treatment, with two of them in a serious condition.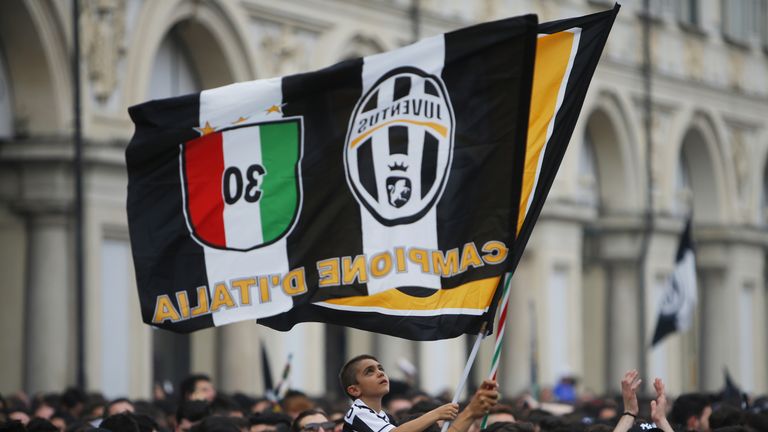 Hundreds of Juventus supporters gathered in the Turin square
The incident took place around 10 minutes prior to the end of the match, which Juventus lost 4-1 at the Principality Stadium in Cardiff.
The square was evacuated quickly and local official Renato Saccone said: "The root cause of this was panic, to understand what triggered it we will have to wait a while."