Last Updated: 24/05/17 7:51pm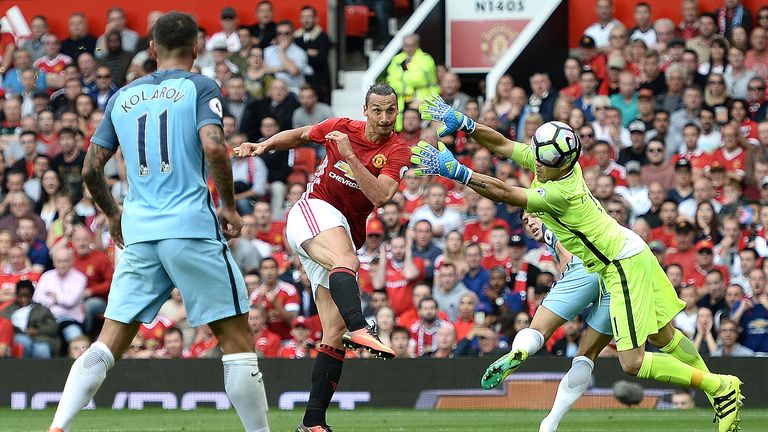 Zlatan Ibrahimovic's goal against Man City was the most tweeted moment of the Premier League season
Zlatan Ibrahimovic's goal for Manchester United against Manchester City produced the most tweeted moment of the Premier League this season, according to Twitter.
United were involved in the top three of the most talked about moments of the campaign, while boss Jose Mourinho was the most discussed manager from the data collated from August 2016 to May 2017 by the social network website.
Ibrahimovic topped the list after he capitalised on a mistake from goalkeeper Claudio Bravo to pull a goal back for United in their 2-1 defeat at Old Trafford on September 10, with hits peaking at 32,000 tweets per minute (TPM).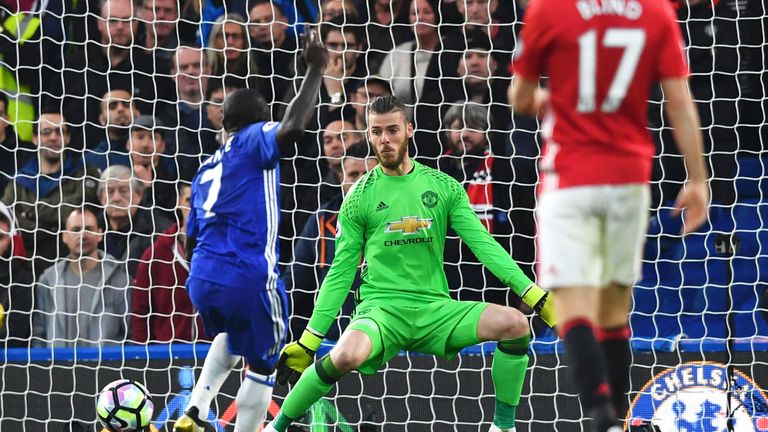 N'Golo Kante scores Chelsea's fourth goal in the 4-0 win at Stamford Bridge
Professional Footballers' Association player of the year N'Golo Kante was second after he scored his first goal for Premier League champions Chelsea to seal an emphatic 4-0 win over United when he generated 31,000 TPM.
Paul Pogba's first goal after his world record transfer from Juventus rounded off the top-three with 30,000 TPM.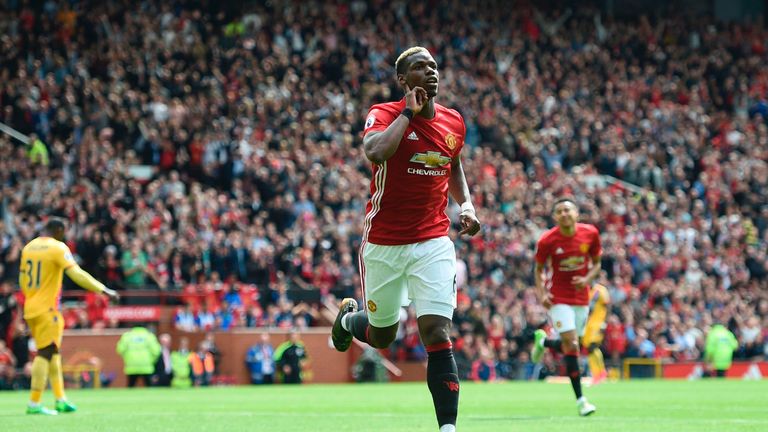 Paul Pogba's first goal after his United return also made the top three
Antonio Conte and Pep Guardiola joined the Premier League to take over at Chelsea and Manchester City respectively but they were surpassed by Mourinho in the battle of the 'super managers'.
Arsenal boss Arsene Wenger was in second, with league-winning manager Conte finishing in third.