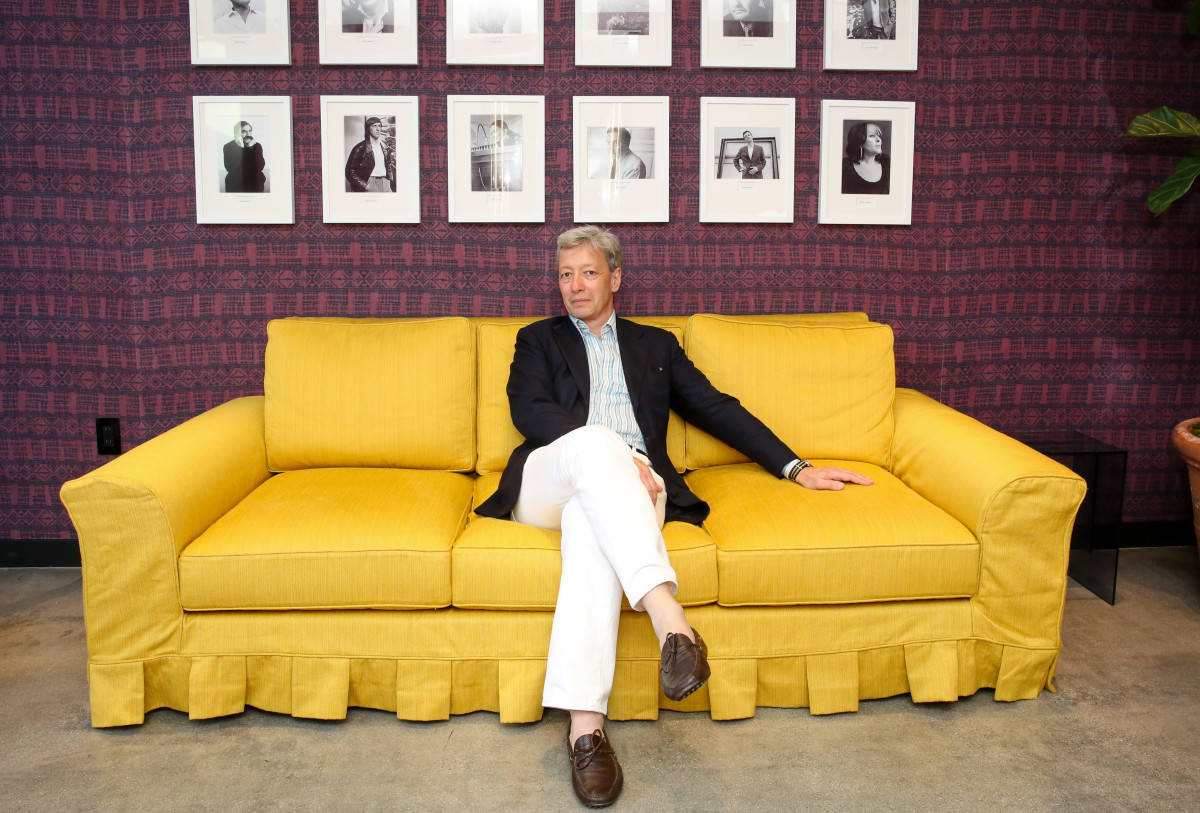 In our long-running series, "How I'm Making It," we talk to people making a living in the fashion and beauty industries about how they broke in and found success.
Last fall, Estée Lauder acquired three niche, luxury beauty companies; one of them was French fragrance brand Frédéric Malle, which Lauder CEO Frabrizio Freda described at the time as "the epitome of elegance." Despite being written in a press release, those are perfectly reasonable, accurate words to characterize what Malle has built since spending all his money to open his first perfume shop on an off-the-beaten-path Parisian street in 2000.
Malle was initially resistant to the idea of working in fragrance, even though his mother and grandfather both worked in luxury perfume before him. He explored art, film and advertising before being encouraged by an expert in the field to indulge his affinity for scents. After paying his dues working with some of the best perfumers in the world, Malle launched his own brand out of a reaction to the explosion of marketing-led celebrity fragrances, which he feels nearly killed the industry at the time.
Still, he considers himself not a perfumer but rather a "perfume publisher," putting the talented, trained perfumers — who had previously hidden behind the marketing of scents they hated — at the forefront.
Now backed by one of the biggest beauty conglomerates in the world, Editions de Parfums Frédéric Malle is expanding its retail footprint, most recently with its first store in Los Angeles on the fittingly chic Melrose Place (home of The Row, Isabel Marant, Oscar de la Renta and the like), which Malle designed himself using his own home as inspiration.
We caught up with Malle in LA to chat about his circuitous path to fragrance, the importance of educating the next generation of perfumers, how the company is evolving post-acquisition and why he's "shocked" by the recent proliferation of niche beauty brands.
Tell me about your introduction to perfumery. I know your family had been involved with the industry…
My grandfather [Serge Hefler-Louiche] was [Christian] Dior's best friend. They grew up together and my grandfather had been working with a man who invented our industry. It was called Coty. He was [François] Coty's right hand, and then he went on to do his own business and he helped his friend Dior. When he had his first collection, he started a company called Christian Dior Parfums. So, I always heard of this. My grandfather died when I was very young. My mother worked from the age of 18 to the age of 65 at Dior. So I grew up smelling perfumes and being in contact with this business and having people telling me that you shouldn't cut corners, that art is very important. The rest of my family was always in the movies. There were many artists around me. So art was something important, but also related to the rest of the world, to politics, to history, to all of that.
I wasn't sure about whether or not I would go in this [fragrance] industry. It was something that I loved, something that I craved for, but it was not far enough for me and I didn't feel that it was my own for a long time.
You did a lot of things other before circling back to fragrance.
I did photography… I worked in advertising, which is maybe a way to market things. I studied art history. And then one day, there was this man who was the head of the best lab in the industry, who also owned the school where all the top perfumers started, were created, who had been observing me, and I had not realized that for a long time because I knew him. He asked me to become his assistant, and I became Jean-Louis [Sieuzac]'s assistant. He was the star of this industry: Poison, Obsession, Opium — all that stuff was coming from our lab, and so I worked there for a long time and made friends with the best noses. 
Then I went on doing my own things as a consultant for LVMH. I worked for Christian Lacroix. I was a consultant for Hermès, and I learned a lot from these people.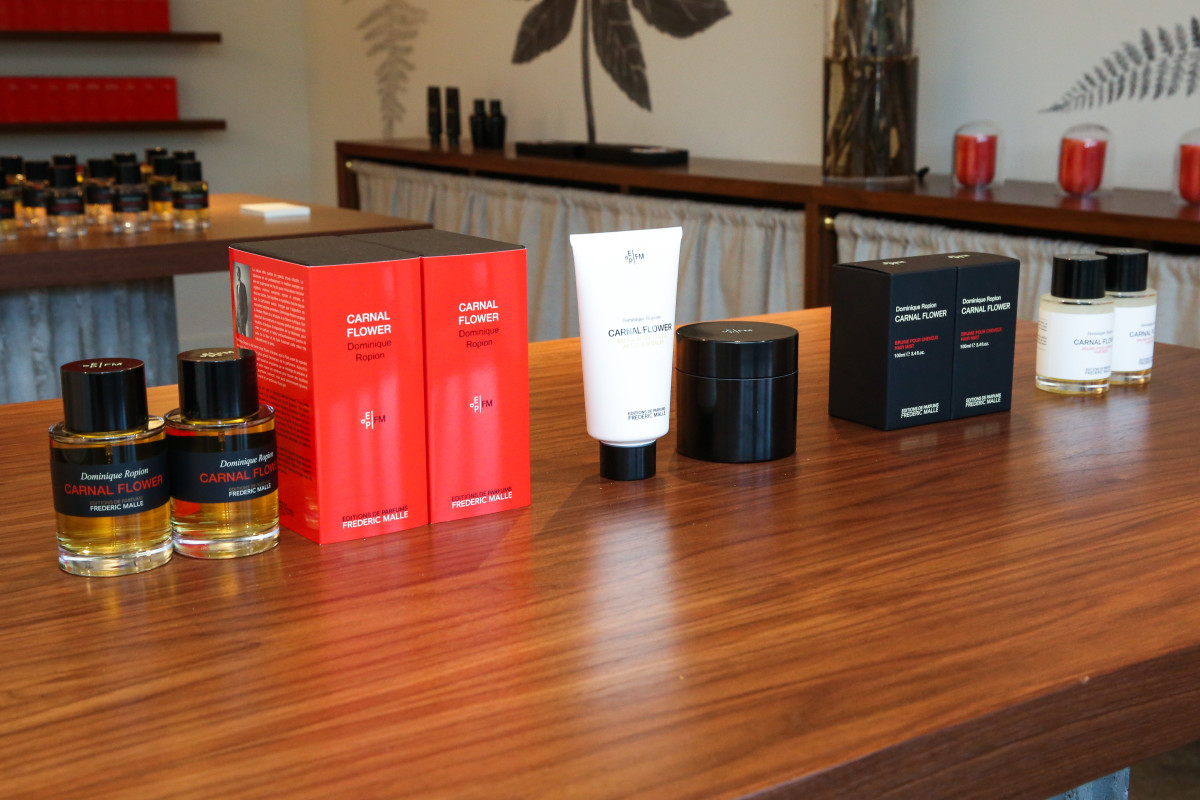 How did all these gigs lead to you starting your own thing?
All these years, I was working with perfumers every day because it was really the part of the business that I liked the best. I realized that they were bored, that they started hating their job. They wanted to be artists and they were exploited to do a trickle-down of some shitty bestseller because now the people that used to be the heads of fragrance houses, who used to be perfume professionals, had been replaced by marketing people that were selling deodorants or cat food the year before, and now they were kings of luxury. They had no idea about how to make a perfume. They didn't care, and so they chose everything with focus groups. It was people with no conviction, no sense of artistry that were making decisions on whether or not your perfume would come out. So [perfumers] were disgusted. And then on the other side of my life, I had people who were in the arts and the movies and all that in my private life that were not wearing perfumes anymore, so I simply decided to put them together to become a link between the two parts of my life.
I decided I should focus on the content and not the container like everybody does. They think only of images and not of the perfume. The cheaper the perfume, the fancier the bottle. Let's focus people on one type of bottle that can contain everything, and then I thought my job was very similar to one of a publisher. So I called the company Editions de Parfums and I decided to have their names [on the bottle] as an author of a book.
What does it take to get a fragrance label off the ground?
Madness. I was very sure of myself because I knew that [the perfumers] were bored. I decided to become this sort of bridge between artist and perfumers and the more demanding public. And so that's how I start doing this. And I just went on, and on, and on, and for the first few months I was working for Lacroix [at the same time].
Actually, I planned it well. But I started in a mad way, when you think of it, because I opened my own freestanding store. Here I am in a very cheap neighborhood, so it was really a destination and that was not done [back then]. What I didn't know was that the French press would support me so much, because when we opened, I saw each person one by one. And I had a full page in Figaro, full page in Liberation, something Le Monde and Suzy [Menkes wrote something] in Herald Tribune. Elle had done something before that. Elle in France is a weekly, and the most read weekly in France. And then all the September issues that are so important. I launched on June 6, and then all the September issue gave us a page. All of them. They saw this crazy kid who has spent all his money, and I suppose they took pity on me. We were very new and fresh with what we were doing. So we had this huge support and Barneys, Saks, Neiman's and Bergdorf came to me. Within a month we knew that we had a deal with Barneys and that we were going to be married for a long time. 
I knew that American department stores, whether it was going to be Neiman's or Barneys, were going to be a very good match for this brand because there's such an appetite for luxury here. Now we are going to accelerate, so I sold my business to Estée Lauder and we worked together to make it this big French luxury brand. 
How did that change your role or the way the company is evolving?
In terms of product, it has not changed anything apart from the fact that I have access to all these new bases that are very good. So look at the new shaving cream that we have done; look at the very nice oils that we have. These are Lauder bases. We took a very good face oil and made it into a body oil, so the quality of the oil is staggering. This is a new breed of shower wash that doesn't foam; it's like a shower cream. I tried it, I thought it was fabulous, so I went for that. This is what Lauder brings to me.
It's also the end of procrastination. More people are depending on us, so we can't say, 'Oh sorry, we missed Christmas.' So we have to organize ourselves, so I work now on several perfumes at the same time, because I still don't want to compromise on anything. In terms of staff, it's only keeping the best. I'm much shrewder with other people's money than I was with mine.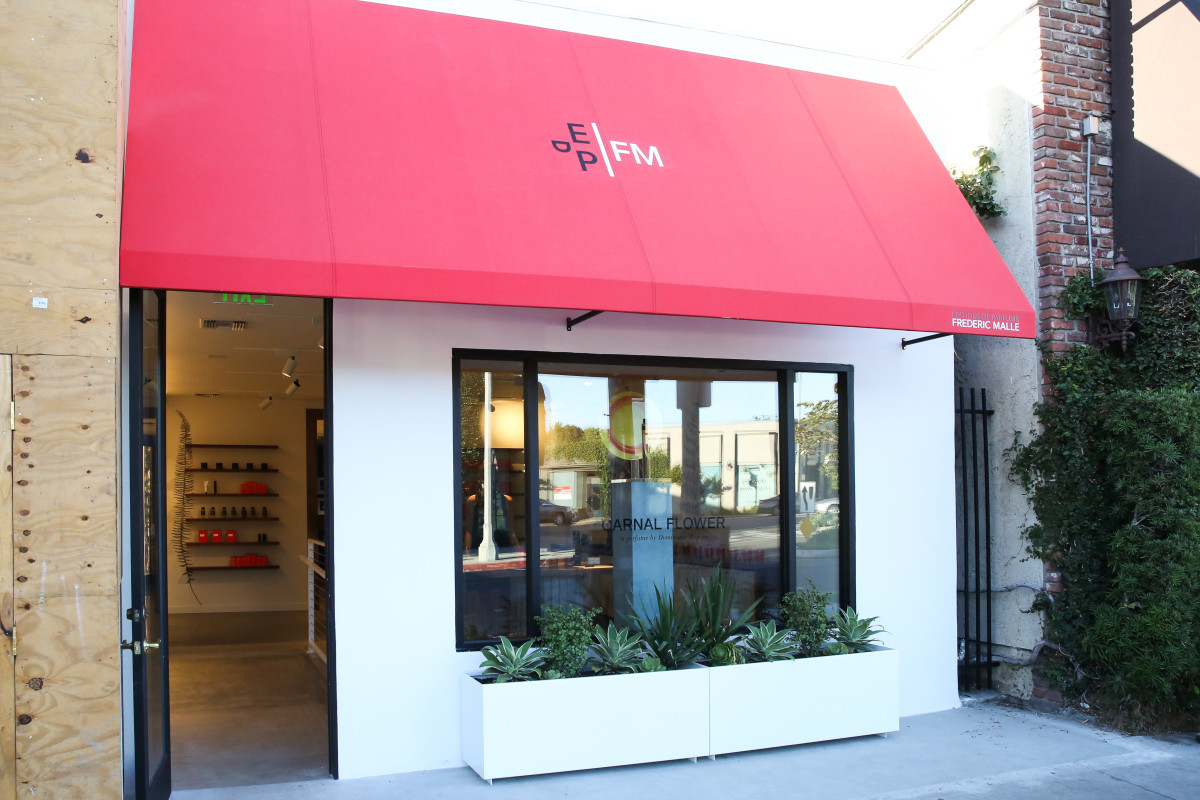 Is it difficult to find the right people to hire in this industry?
It's difficult and we teach them, and I'm very difficult. You can't be mediocre; you have to be up to the standards of these perfumes. 
How do you typically find perfumers to work with? 
Well, perfumers are the easy part. There's a generation that is sort of focused on these mass-market perfumes. So perfumers that are, let's say, 28 and 30 and 45 are, in fact, quite mediocre. So I still work with people like Maurice Roucel and Dominique Ropion, who is a bit younger of that era, who are fantastic. What's really reassuring is that there are kids now 25 that start with us and we create a dream for these kids and they want to be part of that perfumery so they go and work with Dominique and these kinds of people and they learn their trade from the best.
There is still a link between these older perfumers and these younger ones. And so now, basically we are safe. I am teaching the younger ones now. It's something that I love doing, actually.
How to you want to expand? Do you want to stay relatively small?
I've been hearing today from people asking me questions about indie brands. There's a lot of noise around the smaller brands, which is not that interesting, and so I want to make perfumes where people can understand that we have different quality standards. It's a different level, it's the ultimate luxury in perfume. If you look at what we did with Alber [Elbaz], it's very much the epitome of what we're doing at the moment. It's raising the bar as high as possible. So there is a lot of that. So on the product side, it's very easy. It's really going higher and higher and higher. And sometimes playing low if we have beautiful perfumes that are cheap. It doesn't have to be super expensive.
Now as far as stores are concerned, we are going to have more freestanding stores like this. They will always be very different from one another because this is not what we have in New York. We'll be adapting to each market and then, we are also trying to distribute more. We are going to work more with Neiman Marcus, we are going to work more with different stores around the world basically.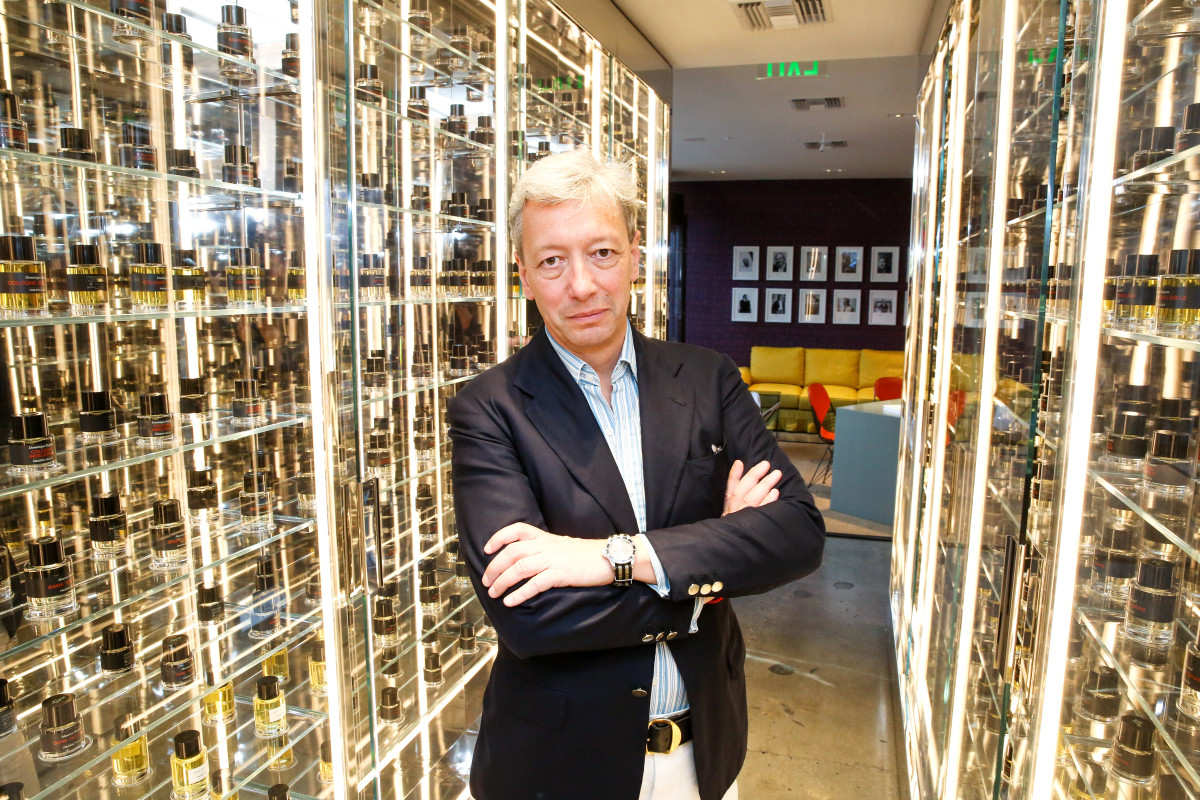 Would you do more collaborations like the ones with Alber Elbaz and Dries van Noten?
Yes, but they don't have to be in the fashion industry.
What are the biggest ways you've seen the fragrance industry change since you started?
The fragrance industry almost died because of all the celebrity fragrances. They almost killed the business with this self-service distribution with those perfumes that were non-perfumes like many things in our world. People walked away from the industry and don't smell on the street anymore; everybody used to smell on the street in the old days. Slowly but surely, they are coming back to us because there have been a few houses that followed us and there are some very good collections. My only fear is that now there are very bad ones also, I mean amongst those indie things you have real pieces of crap coming out and it's a waste and it's very disturbing to people. You have the Chanel, Hermès, Tom Ford, Le Labo — all those are great; and then you have these things coming out from really entitled people that don't know anything. I was just put one under my nose by someone; the thing was not even legal! It's shocking.
Do you think people are sort of using this niche concept that you created as a marketing tactic?
Yes. They're saying, 'We're so small, we're beautiful, we're clever, we're artists,' and you take entire lines of conversations I've had with people and it's in their press files, to create things that are really not very good, and it's a bit shocking.
What would you tell someone who wants to become a perfumer?
It's not something that comes easily. I've been very fortunate to work with 95 percent of the best perfumers in the industry, so I know that well and I've done it for a long time. What they have in common is they are all very hardworking. It takes about 10 years to become a good perfumer. It's better if you were born into it, but not everybody has to be. Most of them are, but Dominique is not, Maurice is not, so you don't have to be, and these are probably the best. But it has to become obsessive and it has to become your life; it's not something that you do as a side job, like you buy a few things to become a decorator, it's a complete commitment, if you're ready to commit and you really feel that it's your life then you can go for it; otherwise don't even think about it. And then, if you are Mozart, great; if you are not, tough. It's hard, it's being an artist.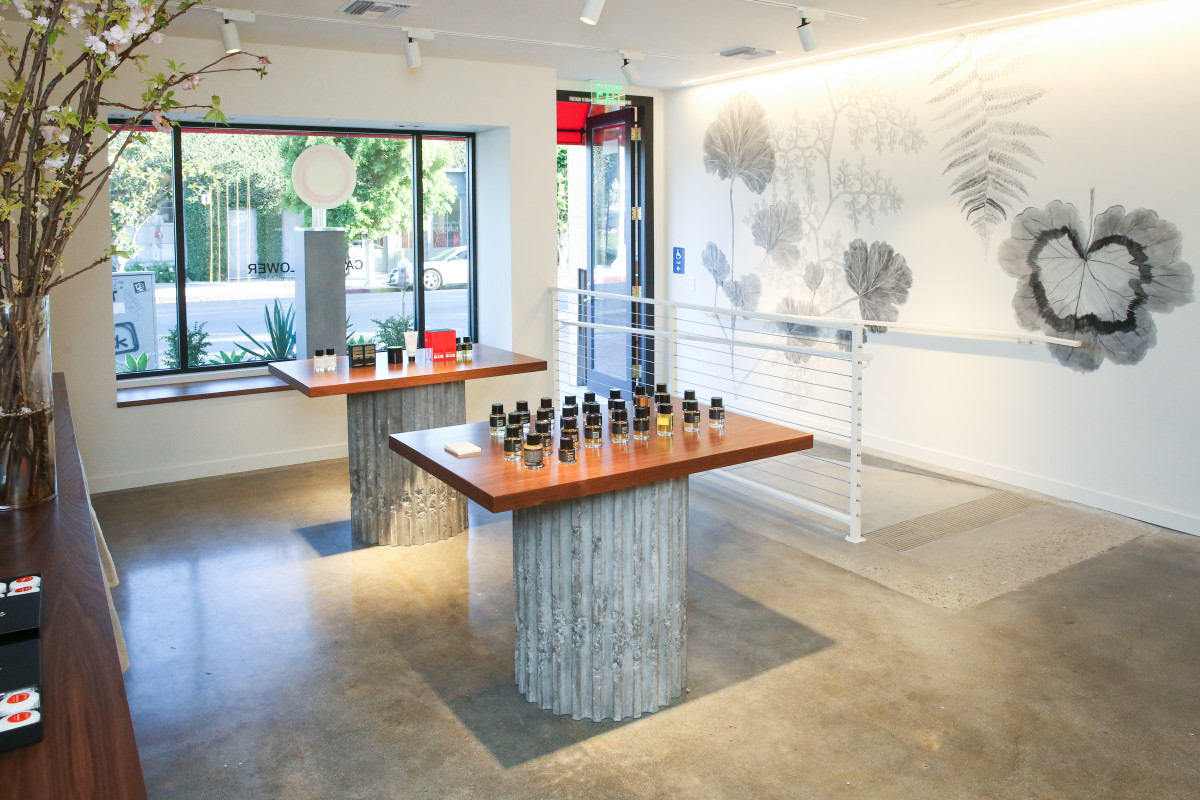 This interview has been condensed and edited for clarity. 
Want the latest fashion industry news first? Sign up for our daily newsletter.