Last Updated: 24/05/17 4:08pm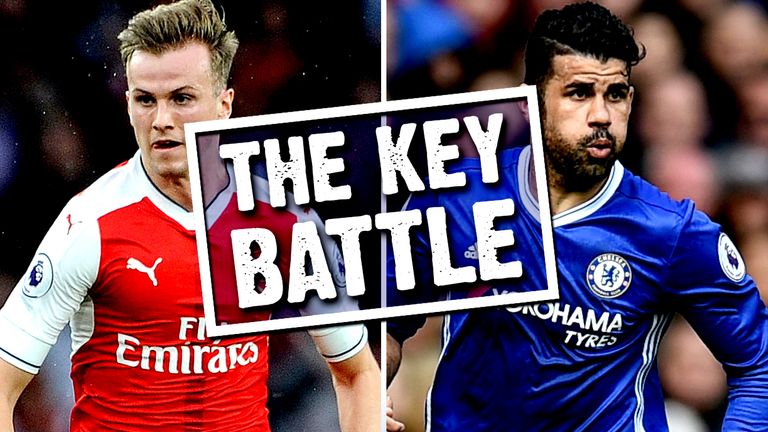 Rob Holding versus Diego Costa could be the key battle on Saturday
The clash between Rob Holding and Diego Costa could be the key battle when Arsenal face Chelsea in the FA Cup final at Wembley.
Laurent Koscielny's red card in the final day of the season victory over Everton puts extra pressure on Arsenal's defence when they face their old nemesis Diego Costa and his Chelsea colleagues in the FA Cup final. But the form of Rob Holding offers some hope.
The young defender, who is capable of operating at full-back or centre-half, arrived from Bolton in a £2m deal in the summer to little fanfare. However, he found himself in the Arsenal starting line-up early in the campaign and impressed against Leicester.
"Unfortunately no one speaks about the performance of Rob Holding," said Wenger of the youngster's efforts up against Jamie Vardy. "You should be happy, he is English and 20 years old. I am sorry he didn't cost £55m, so he can't be good."
Arsenal's Per Mertesacker is hoping to feature in the FA Cup final
Holding was a bit-part player for long periods after that but after showing he could cope with the pace of Vardy he has since demonstrated his ability to withstand the physical test too – competing well against the likes of Troy Deeney and Peter Crouch.
In the win over Stoke he even won the most aerial duels of anyone on the pitch and had a good warm-up against Everton on Sunday, putting in a strong display against Romelu Lukaku. Indeed, Holding made more clearances than any other player as Arsenal made light work of Koscielny's sending off to win 3-1 at the Emirates Stadium with 10 men.
There was one slip up. Holding's handball resulted in a penalty to Everton which Lukaku duly converted and the defender will need to be at his most vigilant to ensure he does not produce a similar lapse on Saturday because Costa is sure to test the concentration levels.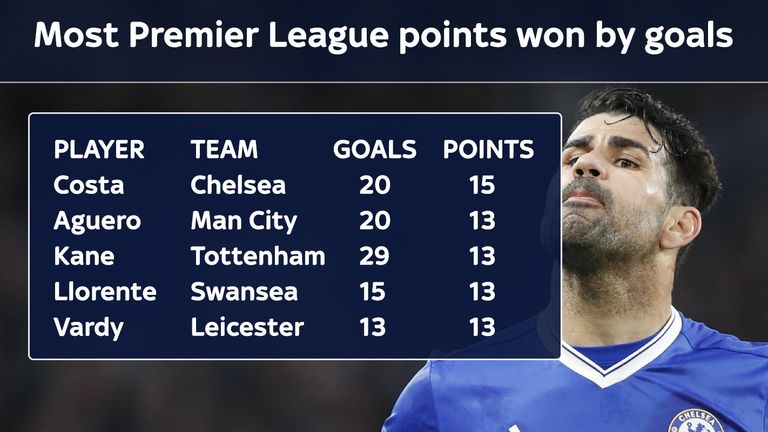 Costa has a track record of scoring decisive goals for Chelsea
More experienced Arsenal team-mates have failed that test in the past. "I know I made a mistake," admitted Gabriel when sent off following an altercation with the Chelsea forward in September 2015. Per Mertesacker was red carded for a lunge on Costa in the return match the following year – Wenger subsequently claiming the striker had been "clever".
Costa went on to score the winner in that game and his knack for delivering decisive goals is a feature of his work. While the Spain international did not produce the volume of goals of Harry Kane over the past Premier League season, his efforts were actually directly responsible for more points. Costa is so often the difference maker in games.
Antonio Conte will be counting on him again at Wembley. But if Holding can stand up to the threat then Arsenal could have a platform from which to play because the 21-year-old has already demonstrated his qualities with the ball at his feet in the new back-three formation.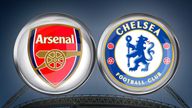 Arsenal and Chelsea FA Cup finals
The London rivals will meet each other for only the second time in an FA Cup final since 1993 – but both clubs have dominated the competition
"I enjoy it, getting on the ball a bit more and you have a bit more safety with the other two there," said Holding recently. "It plays into the way that I play because I like to be on the ball and move it forward. It's been going well so hopefully it continues."
One moment in the FA Cup semi-final win over Manchester City summed it up. Holding kept pace with Sergio Aguero running back to his own goal before twisting and turning to twice elude the Argentine forward as he confidently brought the ball away and up the pitch.
Conte will be looking to his star forward to prevent those antics and it remains to be seen whether Holding will dare attempt such a move with Costa on his heels. Whoever gets the better of this particular battle could be clutching a winners' medal at the full-time whistle.