We've watched Drew Scott renovate properties, transform rooms and turn ordinary houses into something extraordinary.
But is there any chance that fans of the HGTV star could see his wedding on TV? Never say never!
"I don't know. We get proposed everything all the time. I think one of the reasons why our brand has grown is because we never close any opportunity," Drew shared during Monday's all-new episode of Daily Pop. "We are open to anything and then we sort of move forward from there."
He continued, "What Linda and I know is that we haven't set our date yet but we know we want to do destinations so we're trying to search for destinations."
Back in December, E! News confirmed that HGTV's Property Brothers star proposed to his longtime girlfriend Linda Phan in Toronto.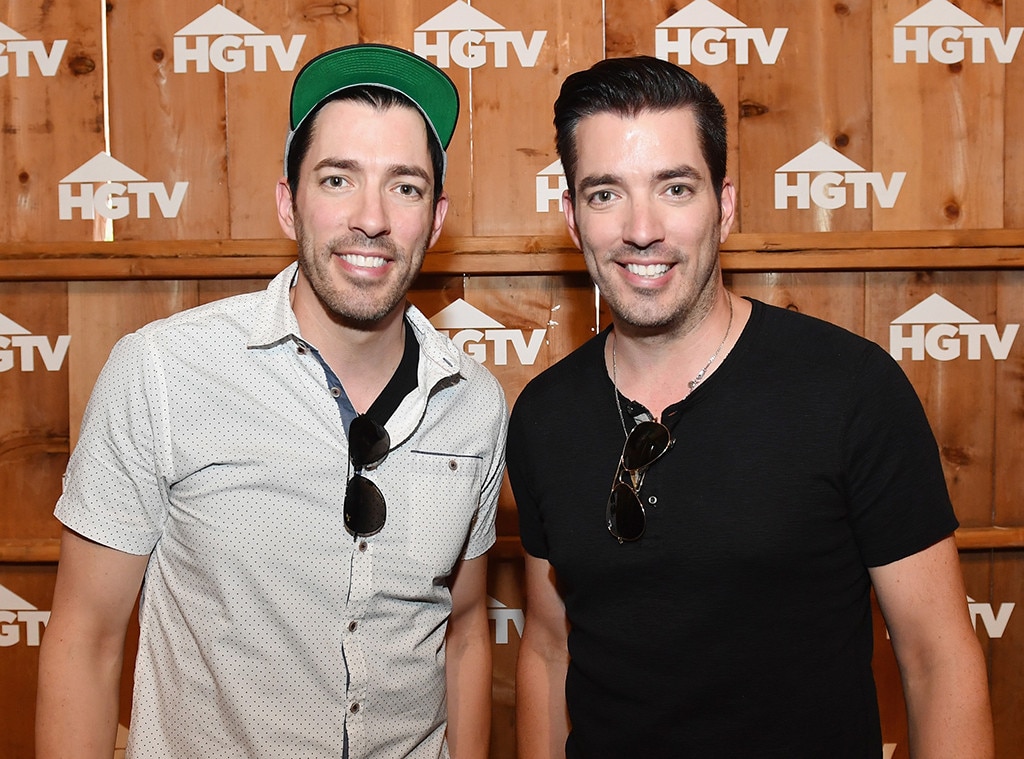 Jason Davis/Getty Images for HGTV
Since then, the couple has tried their best to balance wedding planning and filming their new spinoff. Titled Property Brothers at Home: Drew's Honeymoon House, the series is set to debut in November.
"Don't pressure him. It took him seven years to propose," Jonathan Scott joked to E! News' Catt Sadler, Justin Sylvester and Carissa Culiner. "He needs breathing room."
Drew later joked, "If I wait another seven years to marry her, I would be kicked to the curb."
All jokes aside, both HGTV stars have their plates full as their careers continue soaring to new heights. But don't worry, viewers. Wedding bells are ringing and Drew doesn't mind the sounds one bit.
"Let me tell you, we're on a plane every two days, whether we're flying somewhere for an appearance or QVC or for our product line or filming. We're filming three shows in different cities. It's tough, but Linda and I are excited," Drew previously shared with us. "I'm losing sleep some nights because we really want to get through all the details."
He added, "I'm hoping that all of our fans and the network will understand if I need to take a week of personal time to get married."
To hear more from Drew and Jonathan Scott, watch E! News tonight at 7 p.m. and 11 p.m.
And for even more celebrity interviews and pop culture discussions, tune into Daily Pop weekdays at 12 p.m. only on E!