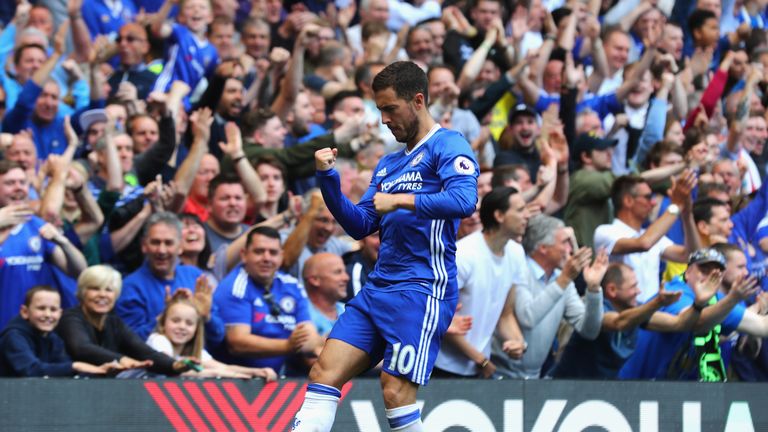 Eden Hazard says Chelsea are building something special under Antonio Conte
Eden Hazard wants Chelsea to lay down a marker for next season by completing a Premier League and FA Cup double on Saturday.
The Belgian hopes Chelsea will be at their ruthless best against Arsenal and send a message that the Blues are the team to beat next season, with a new generation ready to rival Chelsea's serial winners of old.
"It's always important against Arsenal," Hazard said.
"We just want to win games, we know that every year they have some injuries in Arsenal.
"Even for the next season, I think Saturday is a good opportunity to put pressure on them and to all the opponents also.
"The last 10 years in Chelsea it was great. (But) Lampard is finished, Didier Drogba is finished, Ashley Cole, John Terry now.
Chelsea head coach Antonio Conte expects Arsene Wenger to stay at Arsenal even if they lose Saturday's FA Cup final
"They won a lot of trophies, now it's like a new generation.
"We want to prove that the club is one of the best in the world. So we have to be ready for that.
"We have this new manager, we have a couple of young players, so everything is ready to build something."
During his five years at Stamford Bridge, Hazard has won two Premier League titles, the League Cup and Europa League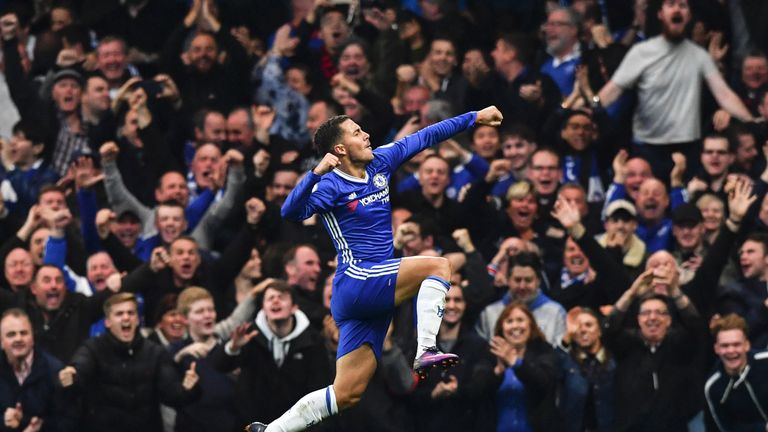 Hazard is hungry to win more trophies with Chelsea
He is pleased with his silverware haul, but is keen to win with the same regularity as Terry, who will claim a 16th and final major trophy of his Chelsea career if the Blues can overcome Arsenal at Wembley.
"It's not bad – but it can be better," Hazard said.
"I didn't win a lot – I won a couple of titles, but him? Everything. I hope to have the same opportunities.
"The FA Cup and Champions League, why not?"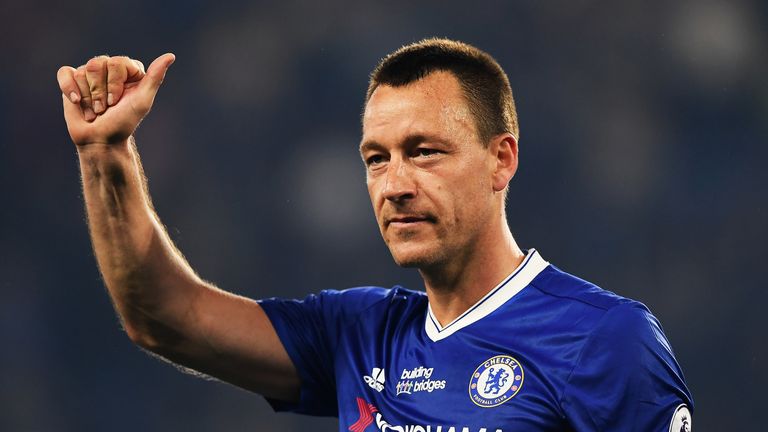 John Terry could win the 16th trophy of his career on Sunday
Terry made his 717th appearance and last Stamford Bridge outing as a Chelsea player in last Sunday's 5-1 win over Sunderland, and at Wembley he could turn out for a 718th time.
Hazard says Terry's Chelsea's departure is a chance for his team-mates to step up and replace the inspirational 36-year-old central defender.
"Some of the guys are ready to take this opportunity," he added.
"We have a couple of leaders – I try to be one on the pitch. We have a lot of guys who can do that."