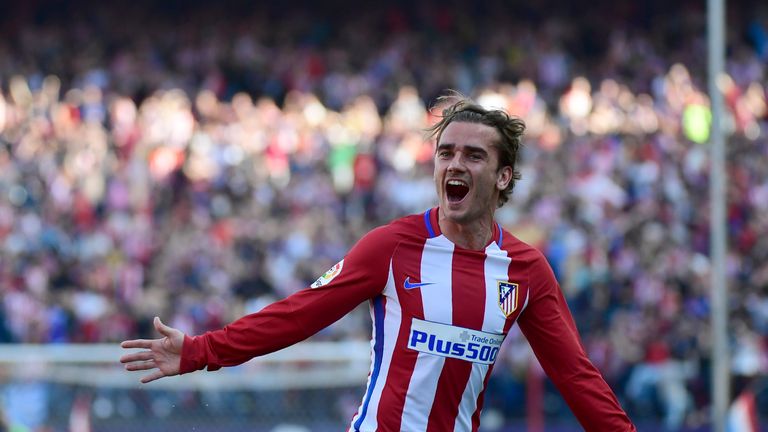 Antoine Griezmann's release clause will remain the same in his new deal, says Atletico's president
Antoine Griezmann has signed a contract extension to keep him at Atletico Madrid until 2022.
Manchester United's interest in Griezmman cooled earlier in June after Atletico had an appeal against their transfer ban rejected by the Court of Arbitration for Sport.
The France international had said his chances of joining United were "six out of 10" earlier this summer but called any potential exit a "dirty move" after the ruling, which means Atletico will not be free to make any signings until January 2018.
Griezmann, whose £87m release clause will remain the same in his new deal, has apologised for his transfer comments after lengthening his stay at the La Liga club.
"The first thing that I want to do is apologise to the people who misunderstood my statements," said Griezmann.
"Maybe I expressed myself badly or someone wanted to make news where there weren't any, but since I came, I have given my all for my club, my team-mates and my coaching staff, and I'm very happy to live one more season with all of you."
Atletico president Enrique Cerezo told Spanish radio: "I always said Griezmann was going to stay. We've kept his release clause the same and given him a pay rise."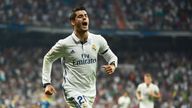 'United make Morata offer'
Manchester United have made a "very important offer" for Alvaro Morata, the Real Madrid striker's agent has said
Spanish media said the French forward's new contract made him the highest-paid player in the club's history, with an annual salary of around 14m euros (£12.3m).