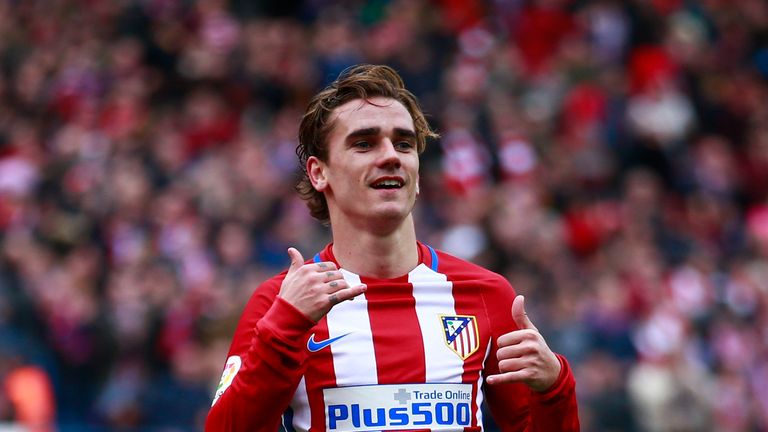 Antoine Griezmann had previously said he was 'ready to go' from Atletico Madrid
Antoine Griezmann has targeted trophies at Atletico Madrid, days after admitting a move to Manchester United was "possible".
Griezmann told French TV on Monday night there was a 'six out of 10' chance he would be moving to Old Trafford and, speaking at the launch of his autobiography "Behind The Smile" on Tuesday, he is quoted by L'Equipe as telling guests he is "ready to go".
Jose Mourinho refused to be drawn on United's pursuit of Griezmann following the club's Europa League win on Wednesday, which ensures Champions League qualification for next season, and the player has now indicated he is making fresh plans for a stay at Atletico.
"It's been a great year and I hope I can get better every year and win trophies with this team," Griezmann told Atletico's Twitter page. "I will do everything possible."
"We are very happy. We reached our objective, we maybe wanted more, but it could not be. We achieved the objective. We have new goals for next year."
Griezmann earlier this week admitted Atletico "lack something" having reached the final or semi-final of the Champions League in each of the last two campaigns.
The forward will now join up with the France squad ahead of facing England in a friendly in June, as well as games against Paraguay and Sweden, but he has Atletico's pre-season next on his agenda following international duty.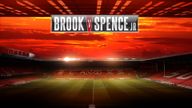 Book Brook vs Spence Jr
You can book the Sheffield showdown, including Groves vs Chudinov, online here…
"I have to play fixtures with my national team and then I'll go on holiday to enjoy some free time, the sun, being with my family and friends and then I'll come back more eager than ever," he added.
"Next season, my first hope is to work on the signings, then the team and then, in San Rafael, build the same dynamics that we've had for a long time and try that the new players adapt as soon as possible to the squad, and prepare this pre-season well to start strong in the first matches."