[youtube https://www.youtube.com/watch?v=q0FZDurtIvo?rel=0&wmode=transparent&w=560&h=315]
Today's forecast calls for sunny skies and one special pregnancy announcement.
On this morning's Good Morning America, meteorologist Ginger Zee had some big news to share during one of her weather reports.
"This is the breaking news part. There's a lesser known visual phenomenon that's about to happen on our maps only for the next five months," she teased to viewers at home as the South West and South East portions of the country were highlighted. "These areas are going to have a shadow from my belly because I'm pregnant."
The entire audience began cheering as she approached her co-hosts who were equally as excited.
"Another baby! Another boy," Ginger added while revealing her due date is in February of 2018. "I feel good…five months left—[my belly is] gonna get big. That's why I had to tell everybody because it's already happening."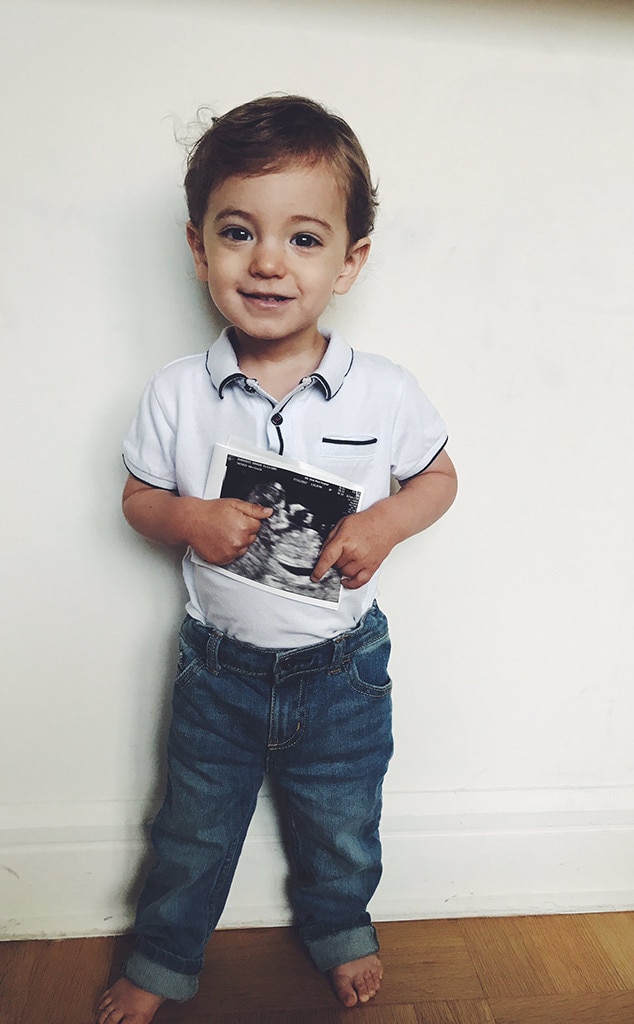 Twitter
And for those who were unable to be near a TV this morning, Ginger also confirmed the news on social media with a picture of her first child Adrian Benjamin Colonomos holding a sonogram picture.
"Adrian already asking to hold his little brother," she wrote on Instagram. "New baby boy coming February 2018!"
Ginger and husband Ben Aaron welcomed their first child together back in December 2015. Since then, both mom and dad have gushed on and off camera about the joys of parenthood.
In fact, Ginger recently admitted that being a mom has exceeded her expectations. "It's the best thing I could have ever done in my life," she shared with MLive.
Congratulations to the couple on their big news!
Good Morning America airs weekdays at 7 a.m. on ABC.