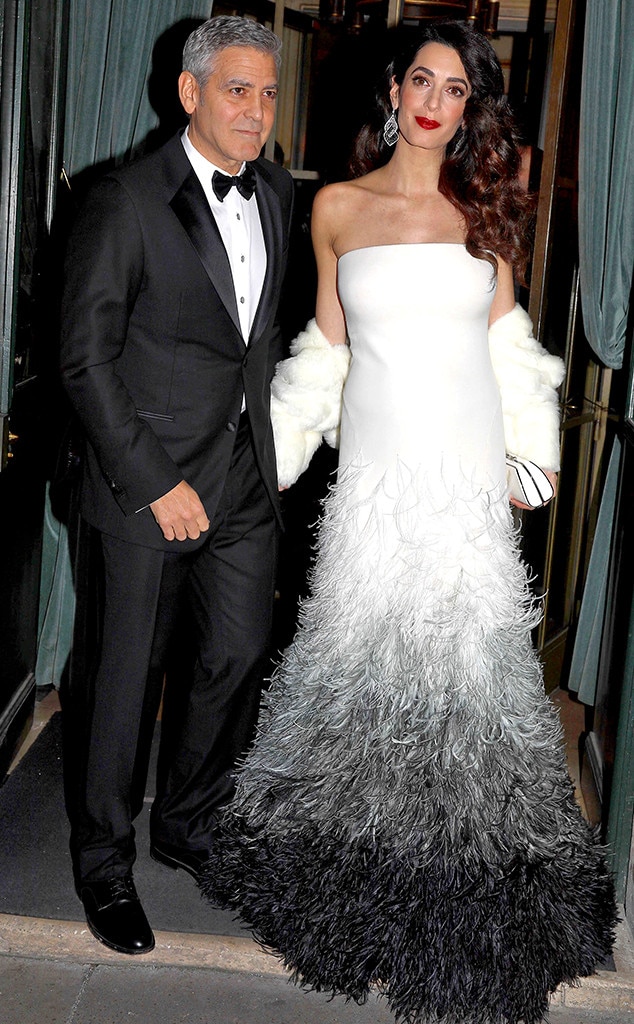 ABACA/INSTARimages.com
The couple that slays (oppression) together stays together.  
George Clooney and Amal Clooney have announced, through The Clooney Foundation for Justice, that they'll be working with the Southern Poverty Law Center (SPLC) in an effort to combat hate groups in America. The foundation has donated $1 million to the cause.
Founded in 1971 to ensure civil rights for all citizens, SPLC is unfortunately still at work more than 45 years later with the same goals in mind. The group monitors domestic hate groups, teaches tolerance across the country and holds those hate groups accountable through litigation.
In light of recent events in Charlottesville, Va., when a violent neo-Nazi and KKK rally took to the streets and was met with a strong wave of opposition from a counter protest movement, the money donated could really stand to help hold those supremacist groups accountable.   
"Like George and Amal Clooney, we were shocked by the size, ugliness, and ferocity of the white supremacist gathering in Charlottesville," said SPLC President Richard Cohen. "We are deeply grateful to the Clooney Foundation for standing with us at this critical moment in our country's fight against hate."
Amal, a human rights lawyer, and George, a human rights activist, have previously donated to help areas all over the world. In July The Clooney Foundation tackled another issue: education for refugees. Partnering with Google, HP and UNICEF they were able to raise $2.25 million for the education of Syrian children living in Lebanon.
The donation to SPLC is the couple's latest act of charity. "We are proud to support the Southern Poverty Law Center in its efforts to prevent violent extremism in the United States," the Clooneys said. "What happened in Charlottesville, and what is happening in communities across our country, demands our collective engagement to stand up to hate."