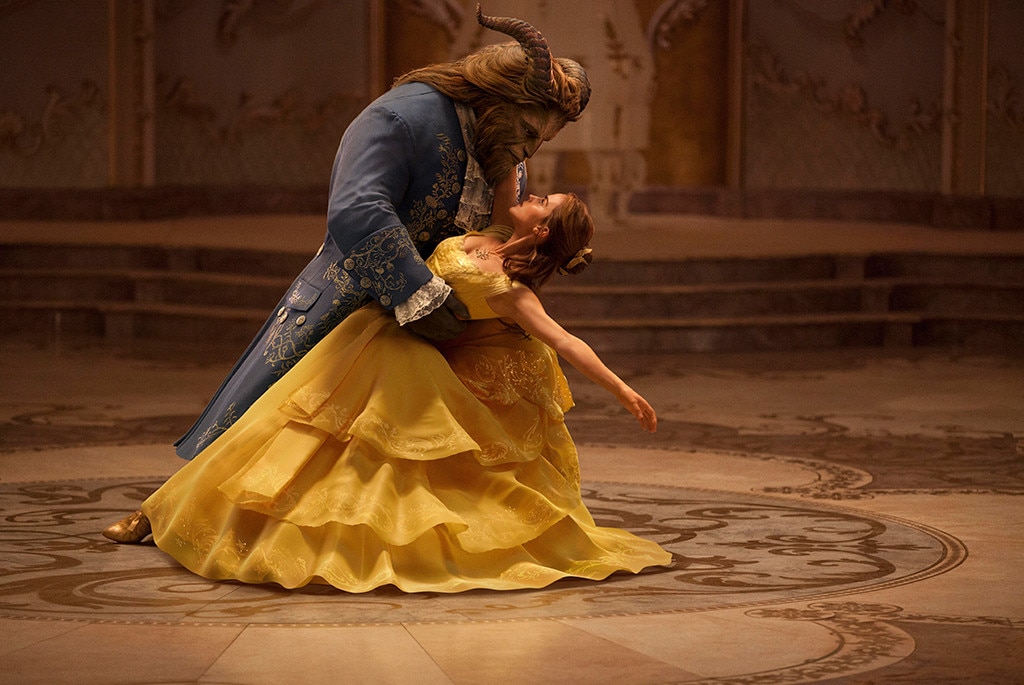 Walt Disney Studios Motion Pictures
Put down your book, Belle, because Beauty and the Beast is coming to Netflix.
Walt Disney Pictures' live-action adaptation of its animated classic starring Luke Evans, Josh Gad, Kevin Kline, Gugu Mbatha-Raw, Audra McDonald, Ewan McGregor, Ian McKellen, Dan Stevens, Emma Thompson, Stanley Tucci and Emma Watson will begin streaming on Sept. 19.
Released theatrically in March, Bill Condon's Beauty and the Beast grossed over $1.2 billion worldwide. In doing so, the family-friendly flick became the highest-grossing live-action musical movie in history, the highest grossing film of 2017 and the 10th highest grossing film of all time.
For Watson, making the movie was a childhood dream come true. Belle is "absolutely a Disney princess," the actress explained in a Vanity Fair cover story, "but she's not a passive character; she's in charge of her own destiny." The same can be said of Watson. "When I finished the film," she recalled, "it kind of felt like I had made that transition into being a woman onscreen."
The actress, who had turned down the title role in 2015's Cinderella, said she always felt a kinship with the brainy inventor's daughter. "She remains curious, compassionate and open-minded. And that's the kind of woman I would want to embody as a role model, given the choice," Watson told Total Film magazine. "There's this kind of outsider quality that Belle had, and the fact she had this really empowering defiance of what was expected of her. In a strange way, she challenges the status quo of the place she lives in, and I found that really inspiring. She manages to keep her integrity and have a completely independent point of view. She's not easily swayed by other people's perspective—not swayed by fear-mongering or scapegoating."
The full list of movie and TV titles coming and leaving Netflix will be announced Wednesday.