We love a good celebrity couple. And when both members of the power pair are well dressed, well then that's even better.
Gisele and Tom, Chrissy and John, SJP and Matt: these are celeb couplings that go down in our books not only for being great together, but for having a sense of style that's totally in synch.
When fashion week rolls around, you can bet we're on the lookout for couples that dress to impress. Call it fashion telepathy, call it a blessing from the sartorial gods. Whatever these dashing duos have got, we're thankful for the endless inspiration of romance and style.
Now that we've officially said goodbye to summer (moment of silence for beach escapes and summer Fridays), we're looking to celebs for fall wardrobe ideas. And sometimes, things are just better when they're done in pairs, because a cozy knit sweater looks even cuter when you're cozied up next to your equally well-dressed beau.

Who's with us?

So we've put together a list of the star couples giving us fall fashion goals this season: from the relatively new pairing of Jennifer Lopez and Alex Rodriguez that still has us buzzing to the couples that have been coordinating for a while now like Gabrielle Union and Dwyane Wade

Scroll through the list below and prepare to for some major feels (and prep your closets).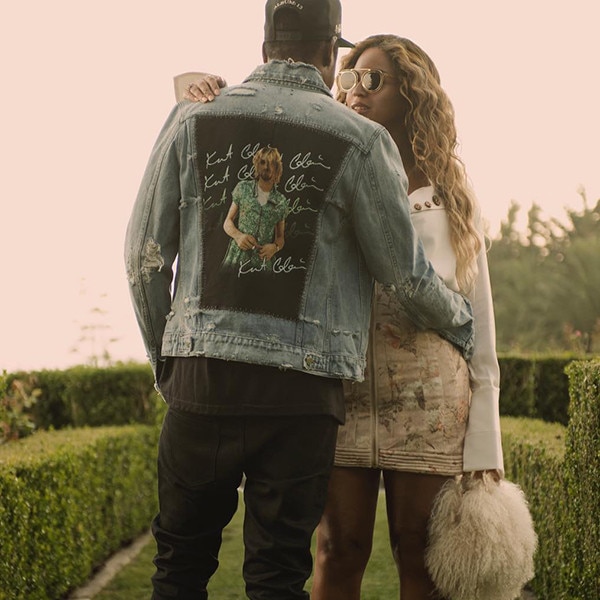 Instagram
BEYONCÉ AND JAY-Z
Is there any power couple greater than Beyoncé and Jay-Z? This shot proves they also dominate in the style sphere. We're so into the furry detailing on Bey's purse, and are imagining how to transition that floral skirt into fall layered over the right pair of leggings or even with a longer skirt underneath. As for Jay-Z, his graphic denim jacket would look good whether you're shopping for yourself or for a significant other. We'd also suggest investing in a hat too while you're at it.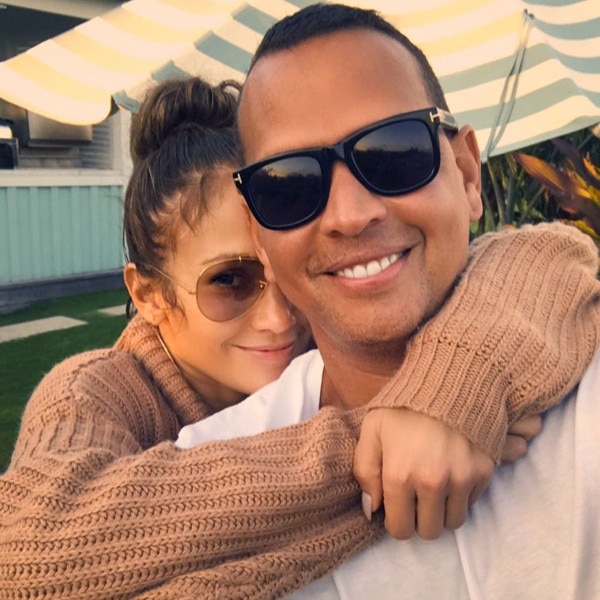 Instagram
JENNIFER LOPEZ AND ALEX RODRIGUEZ
JLo and ARod are one of the hottest new(ish) couples out there right now, and they've got the style to boot. As if we didn't love looking at these two anyway, we're all about the singer's chunky knit sweater for fall. The soft brown color is exactly the kind of hue we need to welcome the new season, and paired with gold hoops, a matching manicure and lightly tinted sunglasses, Jenny is perfectly dressed for autumn. Of course, coordinating with your man can be fun too—Alex is also pictured in a pair of sunglasses. And while it looks like JLo is all he needs to stay warm, the former baseball player opted for a neutral-colored tee, remaining within the same color scheme.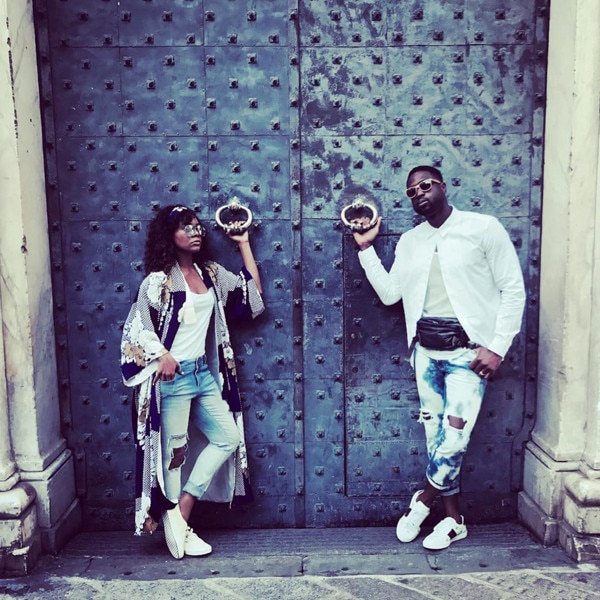 Instagram
GABRIELLE UNION AND DWAYNE WADE
This couple is known for their power dressing. Hollywood is smitten with their well-matched ensembles and frequent fashion posts, and we're taking notes from this recent shot for our fall wardrobes. Gabrielle's patterned duster is perfect for layering over any outfit as temperatures start to get cooler, and we love how both of them have similarly light-washed denim paired with white kicks. Also, shout out to Dwayne for his leather fanny pack—where can we get one?