Perhaps Fergie and Josh Duhamel weren't meant to stay together forever.
The celebrity couple just went public with their decision to separate earlier this year, and as multiple sources reveal to E! News, it's possible this split was in the making for quite a while.
"They completely grew apart," one insider shares. "This was a long time coming and they've been trying to sort everything out this past year."
Another source says it came down to Fergie and Josh's "completely different lifestyles" that ultimately drove them apart. "They have always had very separate lives and not a lot in common… There wasn't a lot of overlap in priorities," the source explains.
For example, our sources say the Transformers star is less concerned with living out his life in the public eye, while the pop star is concentrated heavily on her career.
"Josh is very down to earth and a do-it-yourself kind of guy," one source adds. "He's out early in the morning every day doing normal things like going to the hardware store or taking [their 4-year-old son] Axl to breakfast. Fergie's in a totally different world."
A second source tells E! News, "Fergie is focused on her tour, new music and, of course, her son."
So with such stark personality differences, what made the pair work so well when they first started dating 13 years ago? Our first source explains, "He was so enamored with her in the beginning that he overlooked things like lifestyle and commonalities."
"It caught up with them," they continue. "It just became very clear that they are not on the same page and don't see things the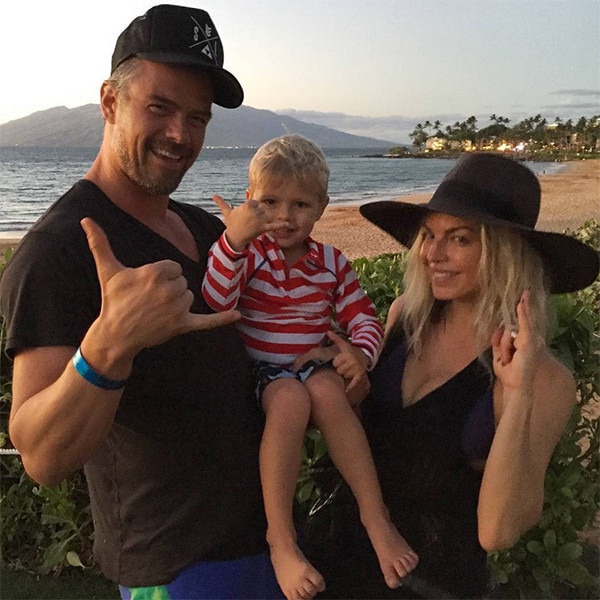 Instagram
Fortunately, we're told Fergie and Duhamel leave their marriage behind with nothing but mutual admiration and a desire to successfully co-parent.

One insider remarks, "There wasn't one big fight or final straw. They have a lot of love for each other and for each other's families and there's no bad blood." The separate insider echoes a similar sentiment: "Fergie still has the most respect for Josh and they will continue to have a healthy relationship while co-parenting."
Fergie's rep released the following statement to E! News earlier today: "With absolute love and respect we decided to separate as a couple earlier this year. To give our family the best opportunity to adjust, we wanted to keep this a private matter before sharing it with the public. We are and will always be united in our support of each other and our family.