On Thursday afternoon, Lorde dropped the industry equivalent of a highly pigmented bath bomb: Her "Perfect Places" music video, directed by Grant Singer, immediately and startlingly exploded with capital-F Fashion looks, with labels ranging from Valentino to Vaquera. The clip's setting — an unnamed lush, tropical locale — made the styling even better: It's always fun to see couture goods being worn (and inevitably, ruined) at the beach or a bonfire or a secluded swimming hole.
In unsurprising news, we at Fashionista — who, admittedly, have a lot of opinions in general — didn't know what to do with ourselves when we first saw this tasty masterpiece. Was it, in all its extravagant luxury, representative of everything we wanted to be? You bet, and that's just the tip of the Karla Welch-swathed iceberg.
We picked seven of the video's most iconic looks to gush over, which you can read in all its unhinged glory below.
Dhani Mau, West Coast Editor
"Sensible-Machete" Lorde
Lorde's first look in the video is probably her simplest, so it should come as no surprise that it's the one I most identify with. It isn't boring, though: The almost comical size of her Spring 2017 Jacquemus straw hat adds a touch of (melo)drama and the white shirtdress (also Jacquemus?) has an unconventional shape. Honestly, she looks chic AF, and practical. This is exactly what I'd want to be wearing if someone forced me to hike through a jungle (not my idea of a perfect place — too many bugs). I don't do stuff like that without excessive protection either so the machete is crucial, too.
Maura Brannigan, Senior Editor
"Vaquera-Beach-Baptism" Lorde
Look, okay, I grew up two blocks away from a beach. (For body-of-water sticklers, I'd like to clarify: A fresh water beach, but a beach all the same.) I spent a significant portion of my childhood bopping in and out of the (fresh) water, trudging through sand. For the amount of cumulative years I've spent in Lake Michigan, it's always been a dream of mine to run into the shallow end fully clothed in some kind of Sofia Coppola-esque manner, backlit only by the best moonlight the studio can buy. Early on in "Perfect Places," Lorde appears on screen in a silk Vaquera robe-gown — basically the ideal, crazy-extravagant garment to ruin in a cathartic fit of full-body cleansing. How biblical. Praise the Lord(e). 
Stephanie Saltzman, Beauty Editor
"Chill-Lagoon" Lorde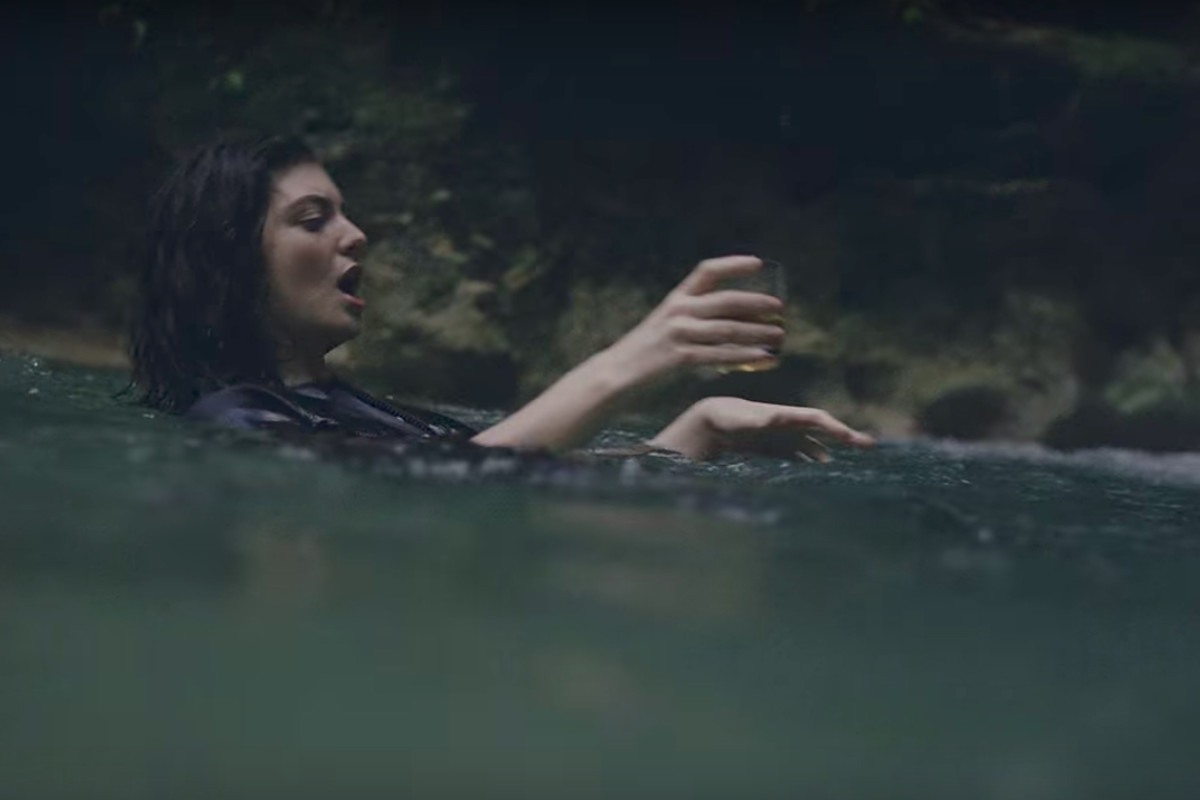 You find yourself in a secluded, moss-covered, chill AF lagoon. What do you do? You put on a black dress, pour yourself a stiff drink (apparently said lagoon has a bar, like the one in Jack Donaghy's office) and then just float around for a while, naturally. Same, Lorde, same. I'm not normally a bath person, but with this type of setup, I could be.
Maria Bobila, Associate Editor
"Don't-Dress-Up-for-a-Bonfire" Lorde
We catch Lorde at a bonfire in brief spurts during "Perfect Places," but that's totally fine because bonfires are overrated. Sure, it's nice and all to cozy up to a warm fire with friends, but have you ever noticed that your clothes and hair smell like burnt wood for days? Not the biggest problem in the world, of course, but you try going to bed surrounded by the scent of smoke. That's why I think Lorde's outfit of choice is on-point for this situation: It's literally a T-shirt with holes, a pair of frayed bottoms and a black glossy bandana wrapped around her head (so her hair doesn't smell like bonfire, I tell you!). If she can't find herself a washer and dryer afterwards, then she can just toss this look in the flames.
Whitney Bauck, Assistant Editor
"Bad-Hair-Day-, Mosquito-Proof" Lorde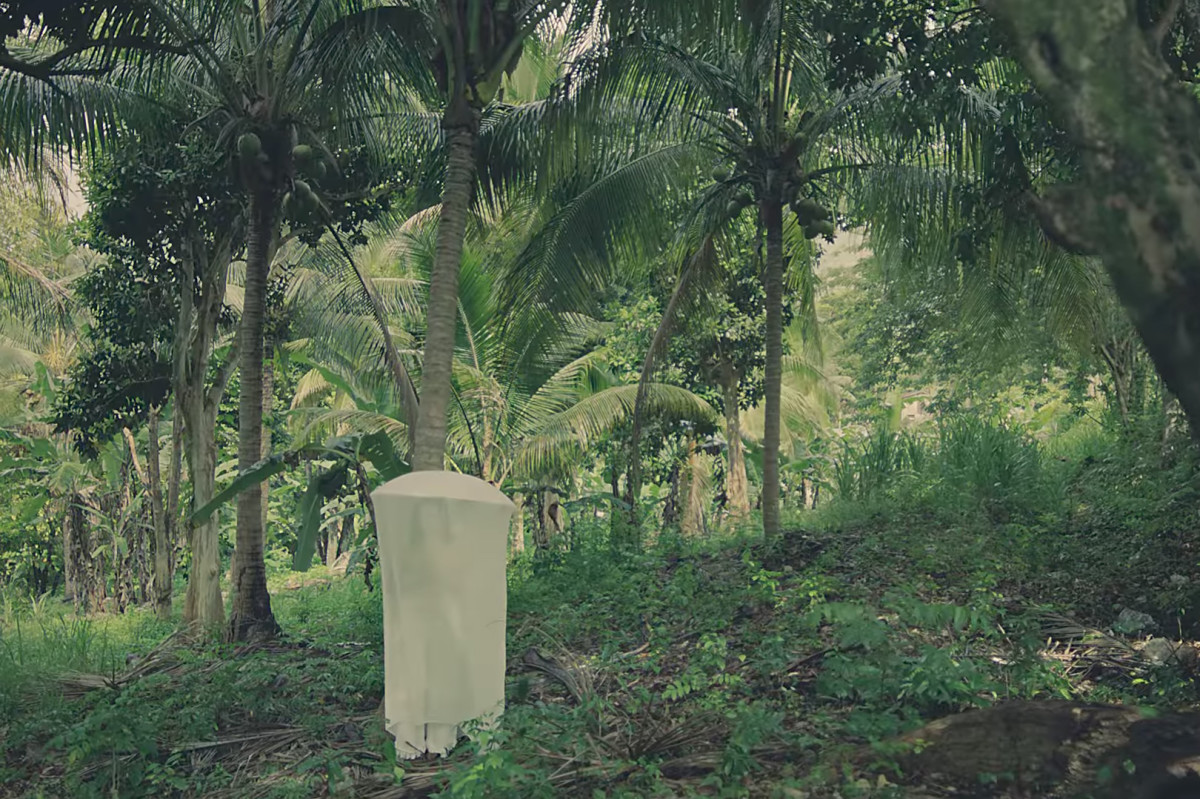 No offense to my coworkers, but I would argue that this is objectively the best outfit in the video. Some reasons:
It's bad-hair-day-proof.
It's mosquito-proof.
It's rain-proof.
For that matter, it's also sun-proof!
It renders makeup unnecessary.
It's gender-neutral and one-size-fits-all. Easy to share with your friends and fam!
It presents a great way to attend a party without actually having to talk to anyone.

Though Lorde pairs it with white pants, you could probably get away with not wearing anything underneath it. Breezy!
It helps the wearer maintain an air of mystery and intrigue.
It can double as a Halloween costume later in the year.
On top of all this, it is capital-F Fashion! Up-and-coming cool-kid brand Vaquera might not have claimed this look on their Instagram the way they claimed the red jacket/dress, but I defy you to tell me that this white look was not also pulled by Karla Welch from Vaquera's Handmaid's Tale collection.
In short, I identify most with this outfit because I want nothing less than the best for myself, and this outfit is clearly the best.
Dara Prant, Editorial Assistant
"Princess-at-Teatime" Lorde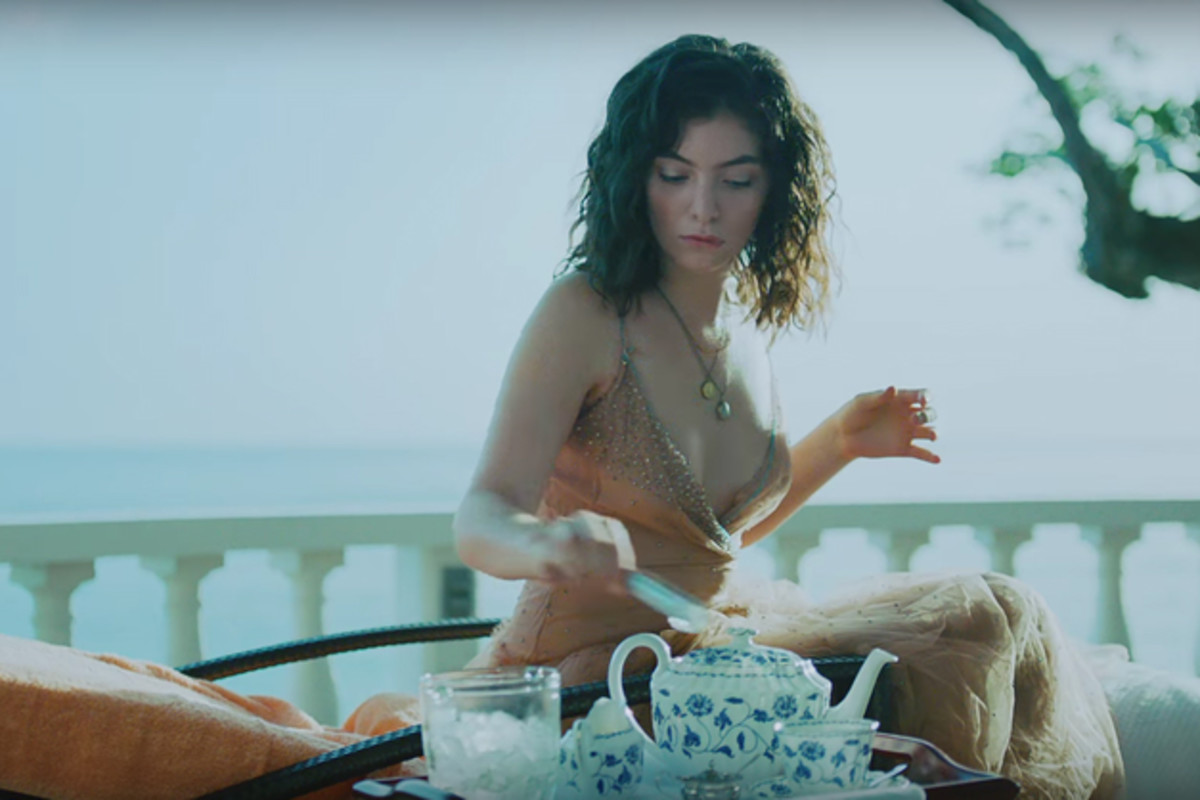 Lorde throws the perfect solo tea party in a princess-worthy tulle gown. In these visually stunning three seconds, the 19-year-old singer lounges elegantly on a terrace in a crystal-embroidered nude-color Valentino dress from their Fall 2016 collection. While I love a bejeweled Lorde, I can't help but admire the fancy porcelain tea set (a much more attainable extra than the machete featured in opening scene) — an Etsy score? Nevertheless, she's got all the bases covered for an English-approved afternoon tea, except she's missing a "grunge tiara" à la Saint Laurent and a tower of scones. 
Liza Sokol, Audience Development Manager
"Noir-Dinner-Party" Lorde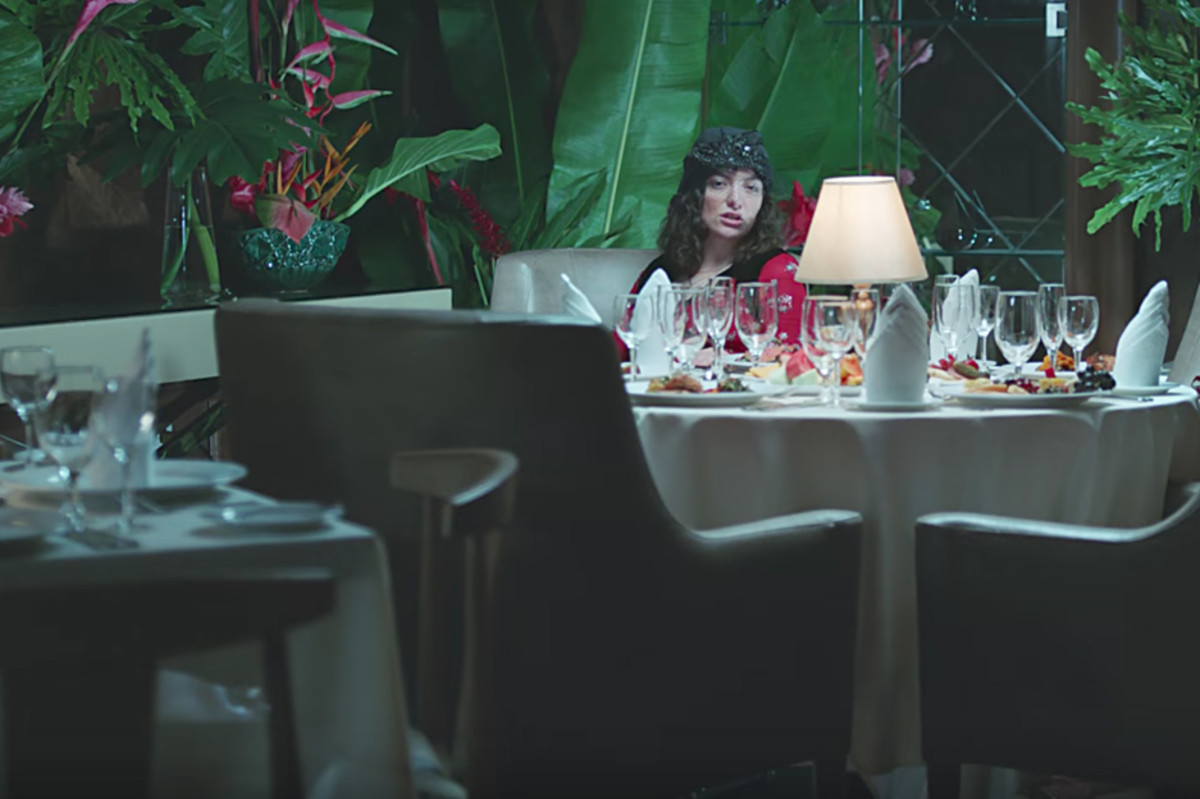 As an old lady on the internet at the ripe age of 25, I try to keep up with all the hot new lingo, but the only thing that has really stuck with me has been — as the teens say — "goals." Lorde, chugging champagne straight out of the bottle while alone and surrounded by plants at some kind of noir dinner party, is exactly where I want to be in life. It looks like a scene out of Nocturnal Animals (shout-out, Bobby Finger), and I may or may not have already looked up where to buy a black headwrap and red robe. I'm too old to call Lorde mom, but she definitely is goals. (Did I use that right?)
Homepage photo: @lordemusic/Instagram
Never miss the latest fashion industry news. Sign up for the Fashionista daily newsletter.