Was that an episode of Empire or was it an incredible Lifetime biopic about a music mogul with amnesia?
When last we saw the Lyon family, Cookie (Taraji P. Henson) had just narrowly escaped the car bomb set by Andre (Trai Byers) and Shyne (XZibit), but Lucious (Terrence Howard) wasn't quite as lucky. He ended up with amnesia and, as we learned tonight, a missing leg. He's now got a limp and no idea who he is, so it makes a ton of sense that the Lyon family would set up a big concert to celebrate 20 years of Empire and promise everyone that Lucious would be there to speak.
So Lucious and Cookie arrived at the event, ran into Carlotta (Queen Latifah/Star crossover alert!), had an awkward exchange, and then Lucious freaked out about all the people screaming at him.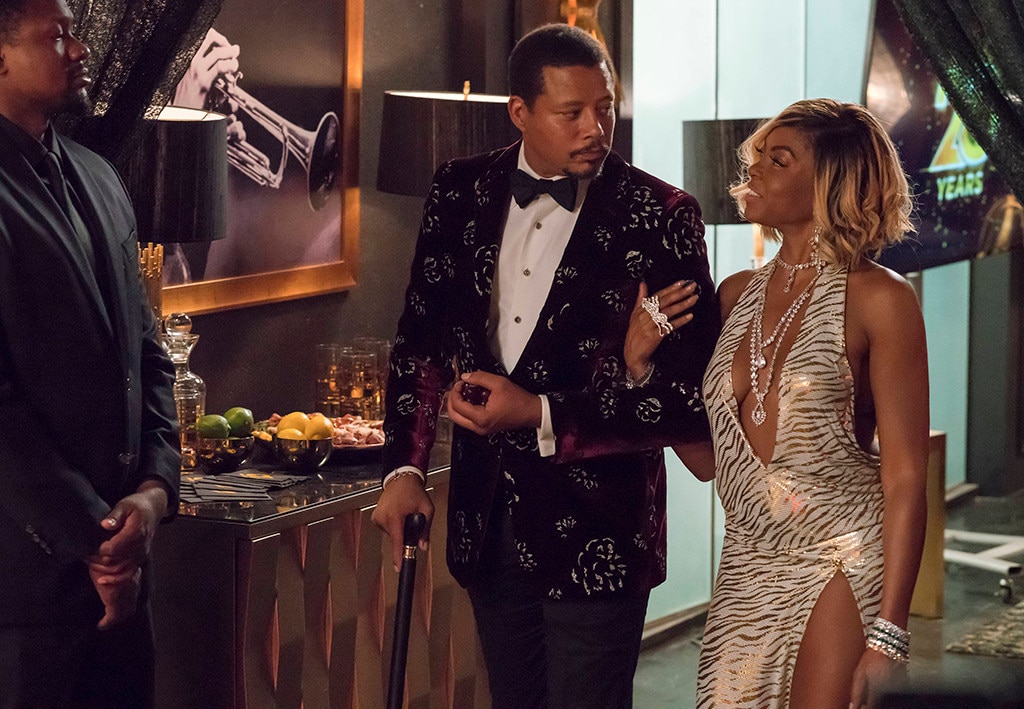 Fox
Flashback to 24 hours earlier, when Lucious had apparently just arrived home from the hospital, with creepy nurse Claudia (Demi Moore) in tow. She hasn't done anything totally evil yet, but Cookie suspects her of being up to something fishy, and so do we. She was always right there, hiding in the shadows whenever Cookie tried to talk to Lucious, shutting down difficult conversations to protect her good friend "Dwight," and taking dresses out of closets to wear to events she wasn't invited to.She was irritating, and Cookie was rightfully irritated.

After a tense family dinner that brought up old memories and revealed that the new Lucious is much nicer, much more considerate, and much happier about Jamal's (Jussie Smollett) sexuality, Lucious did end up speaking very briefly at the anniversary concert, and he faked it pretty good before walking off with Claudia and declaring that Lucious wasn't him anymore.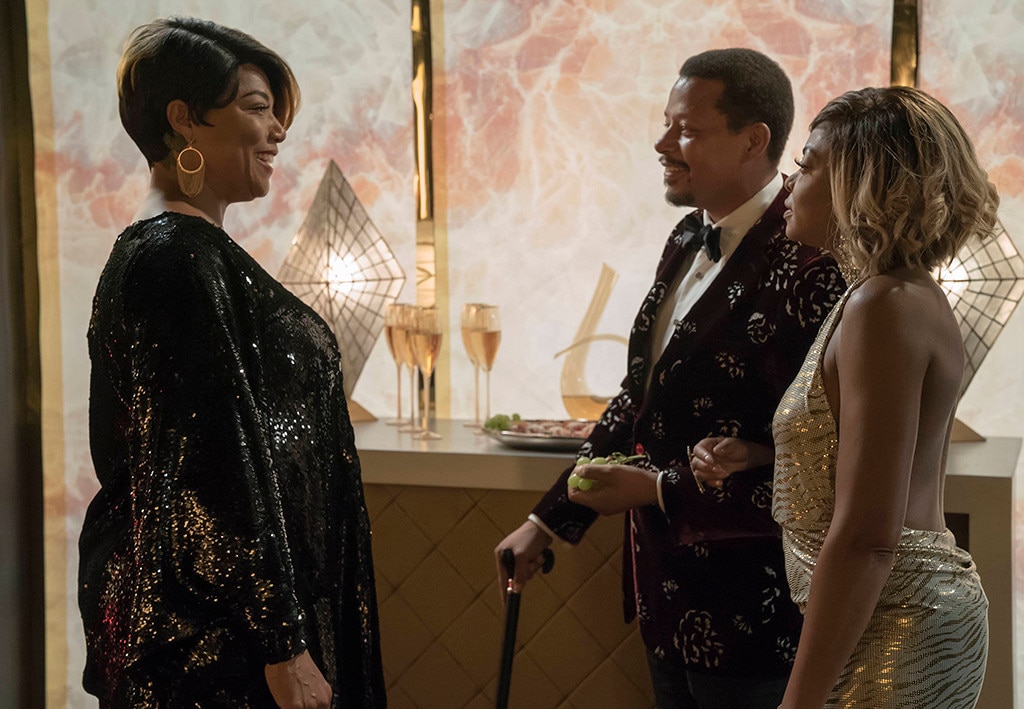 Fox
Elsewhere, Hakeem (Bryshere Y. Gray) continued to be blackmailed(?) by Diana (Phylicia Rashad), Diana's son continued to try to seduce Jamal, and Andre was in over his head with Shyne. All that was Empire as usual, but the real concern as far as we're concerned is this new Lucious.Could this be permanent? At what perfect moment do we think Lucious will suddenly get his memory back? And how long do we think he'll pretend he still remembers nothing? What do we think Claudia is up to? Please head to the comments to discuss!

Also: Fox sent an alert that the first eight minutes of tonight's premiere were "shocking." Were they?? Were you shocked? Please let us know.