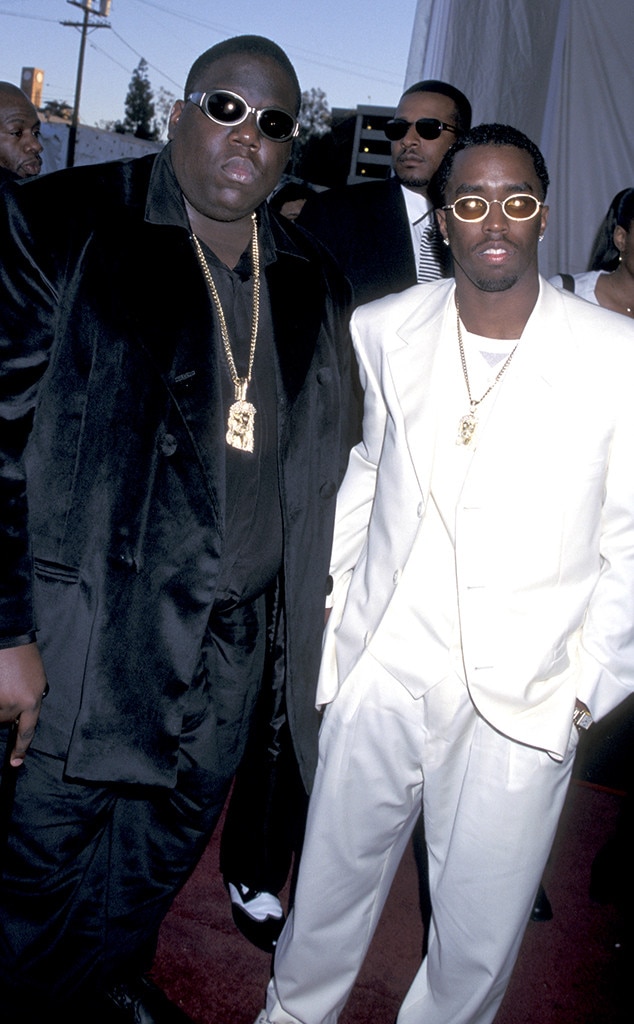 Jim Smeal/WireImage
It's been 20 years since the deaths of hip-hop legends Tupac Shakur and The Notorious B.I.G., but their legacies live on.
In a new interview with Willie Geist for Sunday TODAY, Sean "Diddy" Combs got candid about the death of his dear friend Biggie and how Tupac's shooting death impacted the hip-hop community.
The music mogul revealed that when Tupac died on September 13, 1996 (only six months prior to Biggie's own passing), "it really resonated that things are really dangerous." The "Dear Mama" rapper was fatally shot in a drive-by shooting after attending a boxing match in Las Vegas. He succumbed to his wounds six days later, and the case remains cold. 
There were allegations that Biggie (real name Christopher Wallace) played a part in Tupac's murder, but he denied such claims and the Wallace family has provided an alleged alibi. The late rappers publicly feuded for years, but Diddy says he didn't pay much attention to their bad blood. 
"There were so many rumors and things for years that I was more concerned with the well being of my artists, myself and my family," he explained. 
On March 9, 1997, an unidentified assailant shot and killed Biggie in Los Angeles. 
Diddy recently told Wendy Williams that he felt "some sort of responsibility" for the passing of his 24-year-old friend because, in his words, "he's my artist." In the same interview, he also recounted the details of that night and how the two should have been on a plane going out of the country.
"He was supposed to go to London that night and I let him talk me into not going to London and staying in L.A." Diddy regretted not following his gut in "making sure" that the widely beloved artist got on that plane. 
How would the rap game have changed if Biggie were still alive today? Diddy told Geist that he thinks about it all the time. "What direction would rap go into?" Diddy asked rhetorically, also mentioning that he often wonders, "How would this concert be if he was here?"
A lot of questions swirl around Diddy's mind but one thing is for sure: "It's incomplete without him being there."
Sunday TODAY with Willie Geist airs Sundays at 9am ET/PT.
(E! and Sunday Today are both part of the NBCUniversal family.)