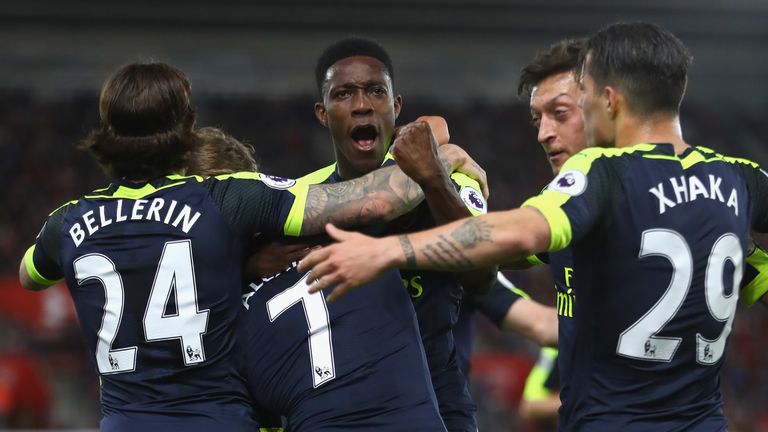 Danny Welbeck says Arsenal players want to win the FA Cup for themselves, not just Arsene Wenger
Danny Welbeck admits the FA Cup would only be one positive from a disappointing season overall for Arsenal.
The former Manchester United striker has had to make do with limited playing time this season due to injuries and the form of Alexis Sanchez, making just 19 appearances as the Gunners finished fifth in the Premier League and missed out on Champions League qualification.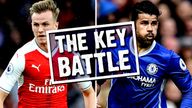 Holding v Costa is key
Why the clash between Rob Holding and Diego Costa is the key battle in the FA Cup final
Arsenal lifted the FA Cup in both 2014 and 2015 but have struggled to maintain title challenges in recent campaigns, but Welbeck hopes another cup success can lift the gloom around the Emirates.
"We're disappointed with the league position this year and, as I've said before, we've got a chance to win a trophy and that will be a positive from a disappointing season," said Welbeck.
"Growing up as a young kid you're watching all the FA Cup games and all the upsets and you really look forward to that FA Cup final weekend.
"Once it does come around it's a massive occasion and, being a professional, you want to be playing in those kind of games and luckily, come the weekend, that's what we'll be doing.
"Obviously we want to do it for the manager but we want to do it for ourselves as a team and for the fans of Arsenal football club so it's not where we're going to be putting on added pressure because it's for the manager to become the most successful FA Cup manager."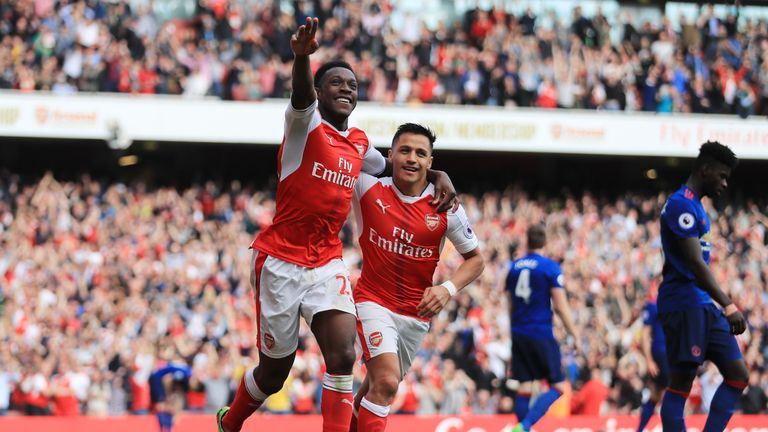 Welbeck admits Alexis Sanchez would be a big loss to Arsenal should he leave
Sanchez's future at Arsenal remains uncertain with the former Barcelona forward yet to sign a new contract beyond his current deal which expires at the end of the 2017-18 campaign.
Welbeck admitted Arsenal top scorer Sanchez has a big impact in the dressing room too, and he would be a big loss to the club should he move on.
"It's obvious to see how important he is for the team with his great ability on the pitch and also off it with his attitude," he said. "It's not great to lose your best players."