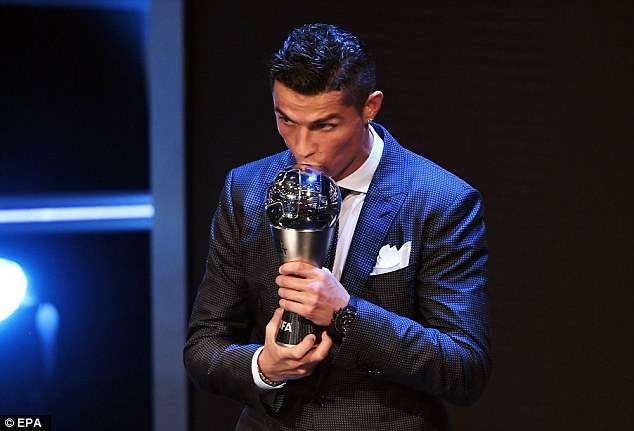 Football superstar Cristiano Ronaldo has shown his generous side again by paying the medical bills of 370 persons affected by fire in his home country Portugal.
Forest fires ravaged swathes of land in central Portugal for days leading to the death of over 40 persons and more than 300 injured.
According to Ronaldo's sister, Katia Aveiro the Real Madrid star has waded in to settle the medical bills of 370 people injured in the fire.
"Cristiano Ronaldo paid for the medical treatment of the 370 people injured in the Portuguese wildfires," Katia wrote on Facebook before adding; "This is a good way to react."
Ronaldo had also taken to Facebook to react to news of the fire in his home country Portugal and pledged his full support.
"It's impossible to remain indifferent to this tragedy. Solidarity with the relatives and friends of the victims," he wrote.
"Full support for firefighters who risk their lives to help in the best way possible."
This is not the first time Ronaldo is stepping in help victims of fire outbreaks in this home country.
In the summer of 2016, he offered financial support to natives of his hometown Madeira after devastating wildfires which killed three persons.
Cristiano Ronaldo Real Madrid player meets Governor Wike Ronaldo and Ramos praised Wike for his commitment to the development of football in Nigeria.
 https://wowplus.net/samsung-galaxy-j7-smartphone-reportedly-blows-mid-air-flight-
story-going-possible-theory-user-samsung-phone-may-caused-incident/
https://wowplus.net/cristiano-ronaldo-real-madrid-star-takes-family-dinner-london-restaurant-best-fifa-award-win/
https://wowplus.net/ronaldo-deserves-fifa-best-award-zidane/
https://wowplus.net/real-madrid-superstar-beats-messi-neymar-win-2017-fifa-best-player-year-ronaldo-brilliant-year-leading-real-madrid-la-liga-champions-league-double/