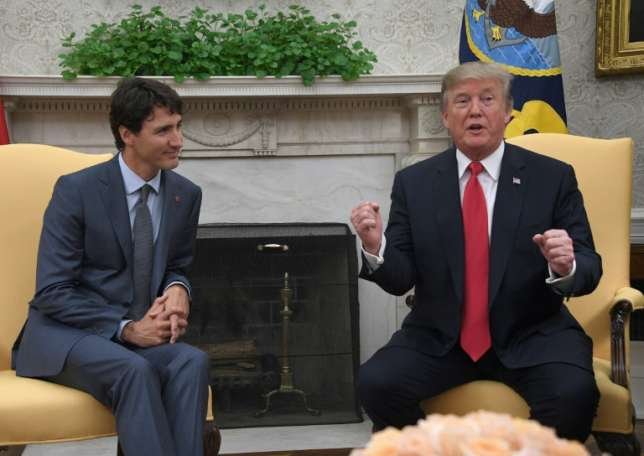 A surging Canadian economy has reduced the government's budget deficit this year by billions of dollars, the finance minister said Tuesday.
But Ottawa remains on track to increase the national debt by Can$100 billion (US$79 billion) over the next seven years, as the government "doubles down" on social spending.
Canada is forecast to lead the Group of Seven industrialized nations (G7) with economic growth of 3.1 percent this year, and with unemployment at a nearly 10-year low, Finance Minister Bill Morneau told parliament.
The improved economic outlook is expected to add an extra Can$8.9 billion in revenue this year, compared to the government's March budget, while the projected deficit has dropped from Can$28.5 billion to Can$19.9 billion.
At the same time, the debt-to-GDP ratio is expected to fall to 31 percent and continue dropping to 28.5 percent by fiscal 2022-2023.
But Morneau continued to defer setting a timeline for returning to a balanced budget.
"With a little more wind in our sails, we're doubling down on a plan with proven results and reinvesting in the middle class," he said.
New spending initiatives unveiled in Morneau's Fall Economic Update include an increased child tax benefit and a tax credit for low income workers, as well as a small business tax cut.
Reactions were split over the plan. While some welcome tax relief, others warn tax breaks could lead to increased consumer spending at a time when the economy is already hot, risking inflation and a central bank rate hike that could be troublesome for Canadians whose debt levels remain relatively high.
The opposition Conservatives noted that the budget deficit is still twice as high as the ruling Liberals had promised during the 2015 election.
 https://wowplus.net/everton-sacks-manager-ronald-koeman-following-poor-start-premier-league-season/
https://wowplus.net/actually-file-divorce/
https://wowplus.net/madrid-left-back-marcelo-437000-tax-charge/
https://wowplus.net/benjamin-booker-ft-mavis-staples-witness-mavisstaples/
https://wowplus.net/tecno-phone-brand-storms-dubai-launch-phantom-8-launch-held-prestigious-armani-hotel-burj-khalifa-dubai-not-announce-unveiling-phantom-6-6-plus/