There's one special man in Corinne Olympios' life that continues to be Team Corn.
With Bachelor in Paradise set to resume filming in a matter of days after being cleared of misconduct allegations, one former contestant is still experiencing her share of headlines.
In fact, her boyfriend Jordan Gielchinsky has now been put under a whole new spotlight. So what does he think of all the controversy?
"I have known Corinne for over 10 years and as a friend or boyfriend, she will continue to receive my unwavering loyalty and support until I decide that there is a legitimate reason not to give it," he shared with E! News exclusively.
As for recent articles that claim to know Jordan's thoughts on the Bachelor in Paradise controversy, you better think again.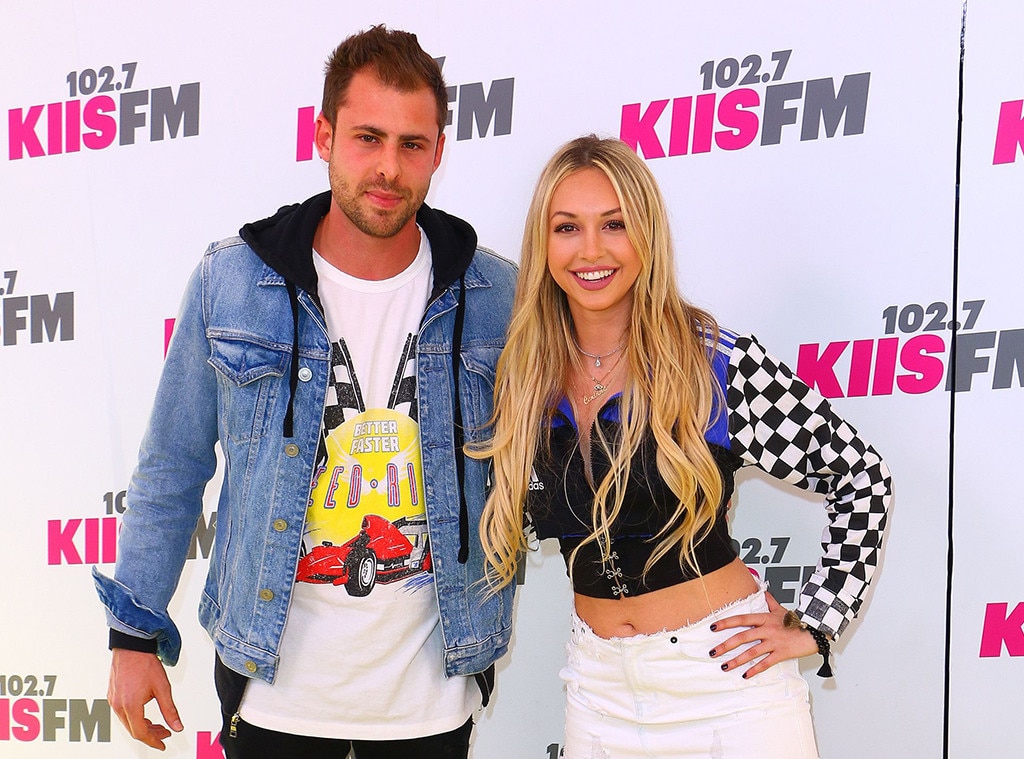 Capture Pix/REX/Shutterstock
"Anything the public may perceive that is coming from me is pure speculation," he explained. "There is an ongoing inquiry that must follow a course to its conclusion before I can fully comment."
Jordan added, "I pay very little attention to the media and try to ignore all the conjecture surrounding my relationship with Corinne.  The only two people who know the true disposition of our relationship is Corinne and I."
After shutting down production on Bachelor in Paradise's fourth season earlier this month, Warner Bros. recently cleared the show and its producers of any misconduct.
"As we previously stated, we recently became aware of allegations regarding an incident on the set of Bachelor in Paradise in Mexico.  We take all such allegations seriously," the statement read. "The safety, security and well-being of the cast and crew is our number one concern, and we suspended filming so that the allegations could be investigated immediately and thoroughly.  Our internal investigation, conducted with the assistance of an outside law firm, has now been completed. Out of respect for the privacy interests of those involved, we do not intend to release the videotape of the incident. We can say, however, that the tape does not support any charge of misconduct by a cast member. Nor does the tape show, contrary to many press reports, that the safety of any cast member was ever in jeopardy."
Hours after the news surfaced, Corinne's legal team made it clear that they will continue to pursue an investigation on their own.
"It needs to be made crystal clear that production of Bachelor in Paradise was shut down because of multiple complaints received from BIP producers and crew members on the set. It was not shut down due to any complaint filed by Corinne against anyone," her attorney Marty Singer shared in a statement. "It comes as no surprise that Warner Bros., as a result of its own internal investigation, would state that no wrongdoing had occurred. Our own investigation will continue based on multiple new witnesses coming forward revealing what they saw and heard."