Last Updated: 06/06/17 10:00pm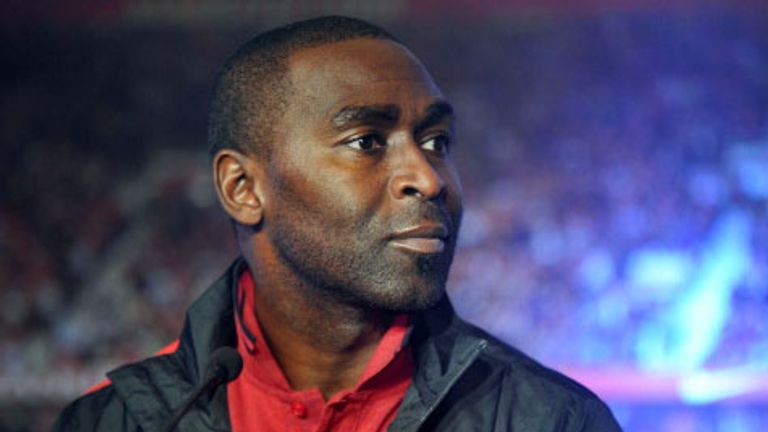 Andrew Cole will return to the Old Trafford dugout in September following successful kidney surgery
Former Manchester United striker Andrew Cole will return to Old Trafford in September as assistant manager of the United Legends team, following kidney surgery.
The United Legends team, featuring Edwin van der Sar, Paul Scholes, Denis Irwin and Dwight Yorke, will return to Old Trafford as they take on FC Barcelona Legends on Saturday, September 2.
Cole will return as assistant manager to Bryan Robson as he continues his recovery from a kidney transplant following a two-year battle with illness.
The 45-year-old, who won the treble with Manchester United 18 years ago, underwent surgery at Manchester Royal Infirmary in April as part of his treatment for Focal Segmental Glomerulosclerosis, a condition which causes scarring of the kidneys, but says he is looking forward to a return to the dugout.
Cole will act as assistant manager to Bryan Robson, while Dwight Yorke and Denis Irwin will feature on the pitch
"I'll be getting involved with the boys and the banter, but Robbo can take all the criticism," he said.
"I won't be shouting at the players but I'll be encouraging them and laughing with them. It will be a good day. We enjoy these games and we've had great turnouts from the fans as well. It's usually a fun time for everyone, especially for the boys catching up with each other.
"My perspective has changed on a hell of a lot of things. I'm looking forward to this.
"In my mind I feel I've been given another opportunity, so if you want to do coaching this is the best time to do it."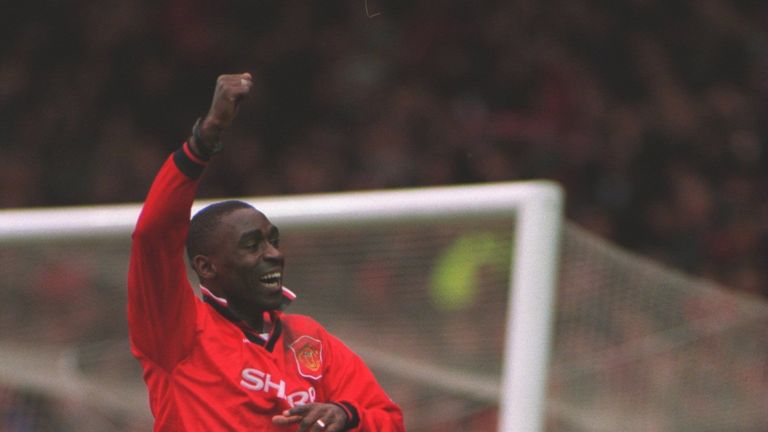 Cole was signed by Sir Alex Ferguson in January 1995, and went on to make 275 appearances for the club over eight seasons
The Spanish side will be managed by Jose Mari Bakero and fans can look forward to welcoming Gaizka Mendieta, Eric Abidal, Miguel Angel Nadal, Gheorghe Popescu, Andoni Goikoetxea and Julio Salinas to Old Trafford.
The United Legends team returns following the success of the 2013 and 2015 clashes against Real Madrid and Bayern Munich respectively, which jointly raised over £1.8m for the Manchester United Foundation.
In June 2015, Cole initially suffered kidney failure as a result of contracting an airborne virus, and he spent three weeks in hospital undergoing a kidney biopsy and dialysis.
He suffered notable weight gain as a consequence and more than half of those with the condition develop chronic kidney failure within 10 years – hence the need for a transplant.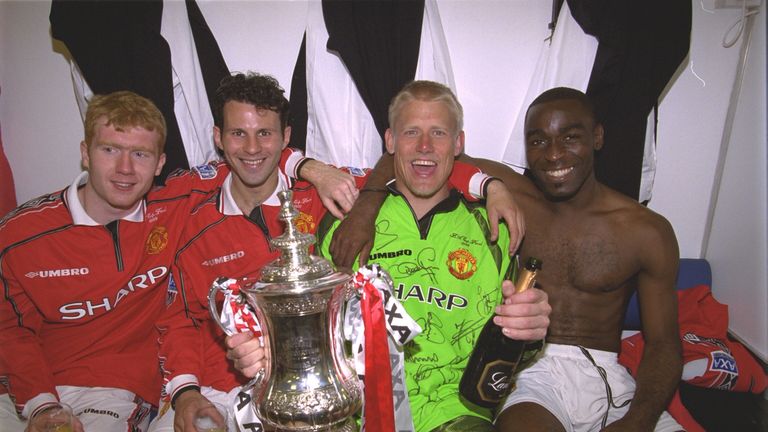 Cole won five Premier League titles, two FA Cups and a Champions League while at United
"It has gone really well," Cole added "The medical team have been absolutely fantastic, the National Health Service has been unbelievable. It is phenomenal the way doctors and nurses looked after me.
"Me personally I'll get there, it will take time and perseverance. At times it is tough.
"I think the toughest thing for me is that I can't be as stubborn as I used to be, because no matter what I do now I can't get there any quicker.
"In football terms, if you are injured you can do a little bit more. But with an illness you can't get there any quicker. It takes time and you get there when you get there.
"I have got to be honest, I'm fortunate. I'm here to tell the tale. Fingers crossed, it's two months (post-transplant). After three more you can find out a lot more about kidney capacity and where you're going to be."