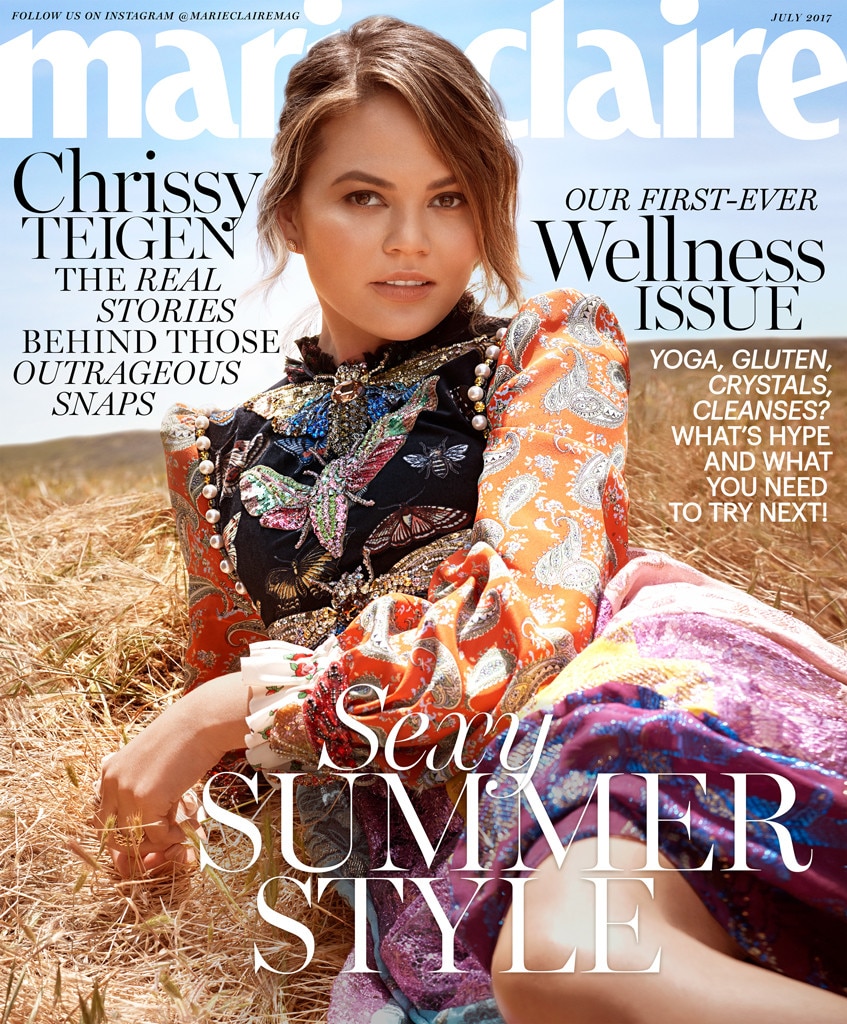 Michelangelo Di Battista/Marie Claire
Pregnancy was never easy for Chrissy Teigen.
She has been open about the fact that conceiving a child was a several-years0long struggle for her and husband John Legend before the birth of their daughter, Luna, in April 2016. Life after pregnancy presented difficulties as well, as Teigen recently opened up about her experiences with postpartum depression.
Now that those battles are behind her, the model is considering other options for children she may have in the future.
"I would definitely adopt or have foster children," she told Marie Claire. "Maybe I should be scared [of having postpartum depression again], but I don't know. It couldn't be any worse than it was—could it?"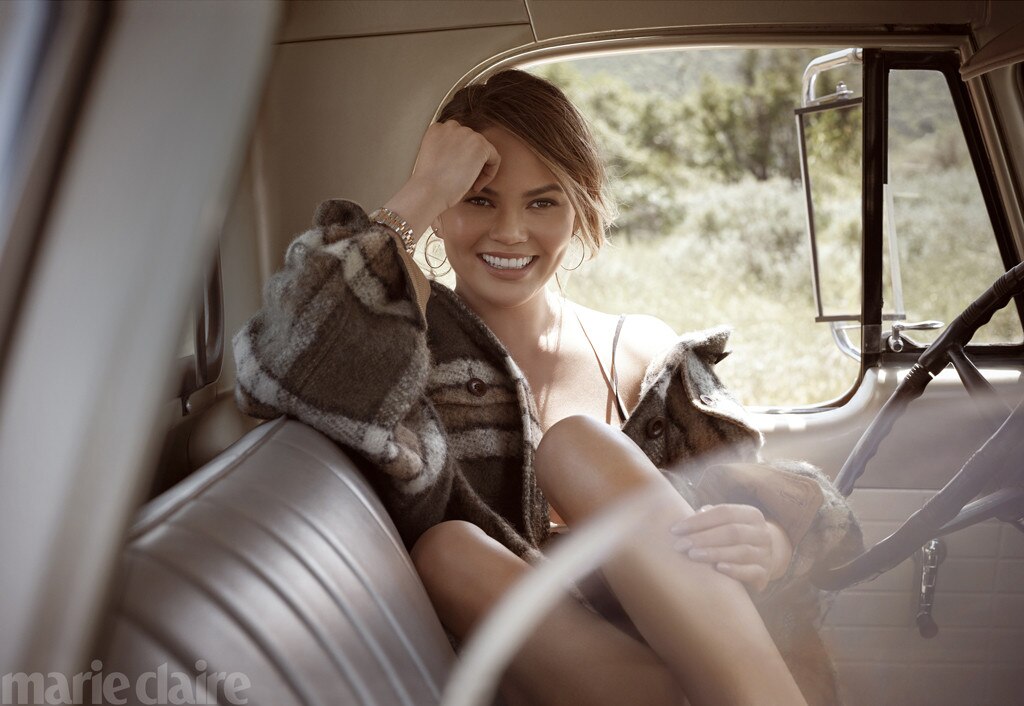 Michelangelo Di Battista/Marie Claire
Teigen is known and beloved for her unabashed honesty, whether it's on Twitter or in person, and she says this trait dates back to her teenage years.
"I'm the person who had the fake ID in high school and college, and I would show it and be like, 'I'm sorry; it's fake,' and run off," she told the magazine. "I don't know if it's way too honest or way too anxious—maybe it's a combo of both."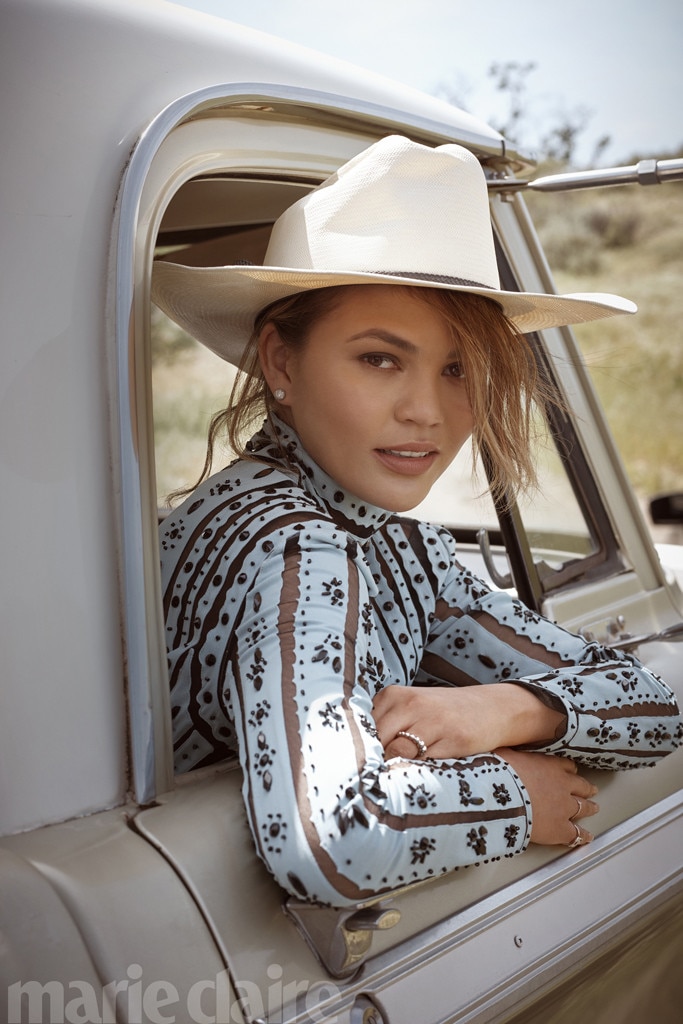 Michelangelo Di Battista/Marie Claire
This honesty has led the cookbook author to often share personal tidbits on her and Legend's relationship, like the part of her body she thought he'd never seen.
"John and I had a double date, and we were joking around, and I go, 'John's never seen my butthole,'" she also told Marie Claire, no sit-down with the Sports Illustrated Swimsuit Issue cover girl being complete without a little TMI.
"And John says, 'Are you kidding? Every time anyone does anything doggy style, you see a butthole. I see it every time.'" Teigen recalled saying, "I was like, 'We are never doing it doggy style again.'"
The Twitter queen also revealed in her cover story that however she keeps in great shape isn't due to her love of exercise.
"I know I should exercise for mental reasons," she said. "I need to see [Body by Simone founder] Simone De La Rue; I always feel great after I see her. In L.A. there's never any f–king parking. So for someone who doesn't already love working out, nothing's selling you on it."
But there's one kind of exercise you'll never catch Chrissy Teigen doing. "I can't dance," she told the magazine. "I don't take choreography very well. I will twerk."
Marie Claire's July Wellness Issue, featuring Chrissy on the cover, is on newsstands June 20.