Olivier Giroud looks set to make his first start for Chelsea against West Brom  – but is the France international an effective plan B for the Blues?
Under-fire Chelsea head coach Antonio Conte will be looking to avoid losing three consecutive games for the first time in his career since 2009 after suffering back-to-back defeats against Bournemouth and Watford
With £70m summer signing Alvaro Morata sidelined through a back injury, Giroud is likely to lead the line at Stamford Bridge against the Baggies after his £18m transfer from Arsenal on Deadline Day.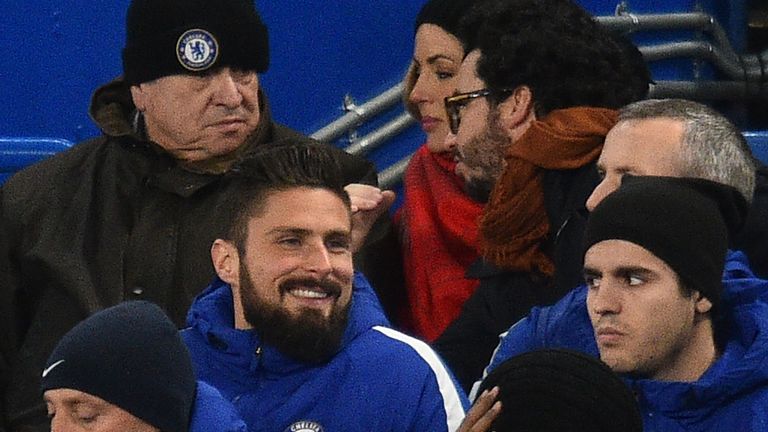 After the summer signing of Alexandre Lacazette, Giroud only started one league game under Arsene Wenger this term, and the arrival of Dortmund forward Pierre-Emerick Aubameyang last month saw Giroud seek a move elsewhere after nearly six years at the club
Giroud landed a move to the reigning champions, where big-money summer signing Morata had been misfiring before suffering a back injury at the end of last month.
Meanwhile, upon Giroud's arrival, Blues back-up striker Michy Batshuayi left the club on loan after several inconsistent performances – filling the boots of Aubameyang at Dortmund until the end of the season.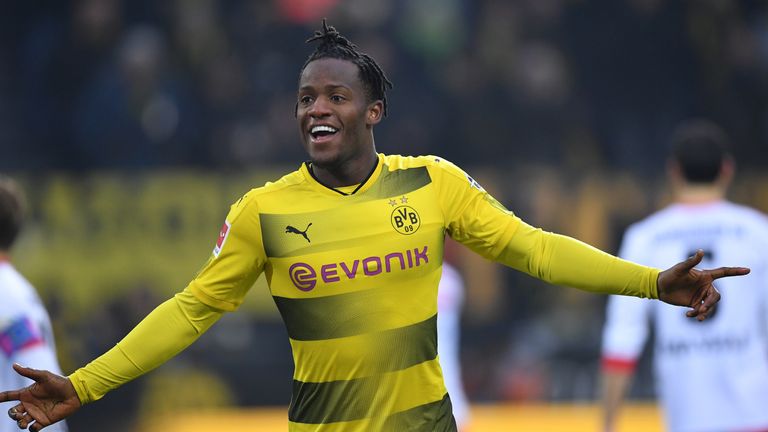 But what does Giroud offer Chelsea and how does he differ from Morata? We checked the stats…
WHAT'S CHANGED AT CHELSEA?
The reigning champions have struggled to rekindle the consistency from last term, only winning five of their last 12 fixtures in all competitions.
Back-to-back league defeats compounded a miserable January, following a League Cup exit at the hands of Arsenal, drawing top-flight fixtures against the Gunners, Everton and Leicester – and being forced into an FA Cup replay at Norwich.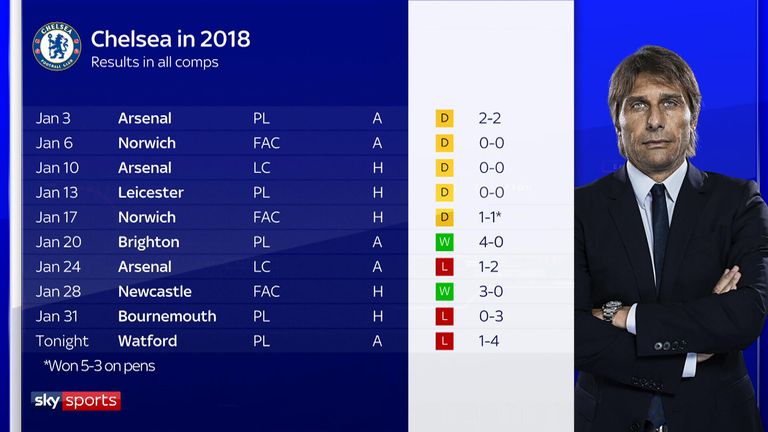 With Conte on the brink, the Italian also faces a particularly unkind fixture list – hosting Barcelona in the Champions League and facing league clashes with both Manchester clubs.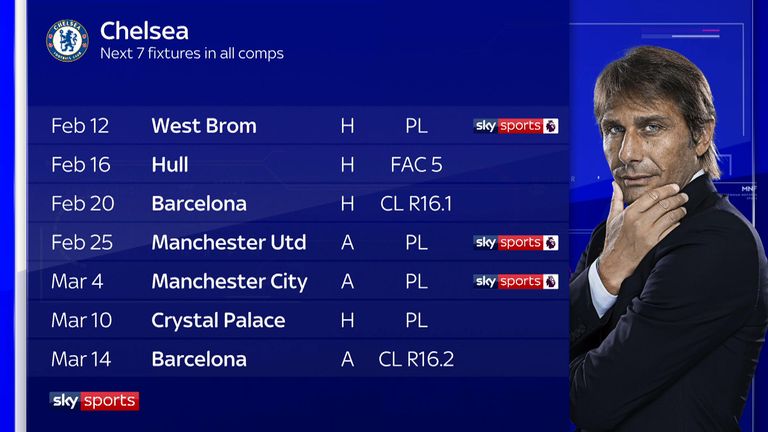 The Blues are languishing outside the top four in fifth spot, having collected 50 points from 26 games, 13 points shy of their tally at the same stage last season – albeit with Monday night's game in hand.
Despite the shortfall and dip in form, this season, the Blues have surpassed the majority of attacking stats recorded during their title-winning campaign – with the notable exception of goals scored.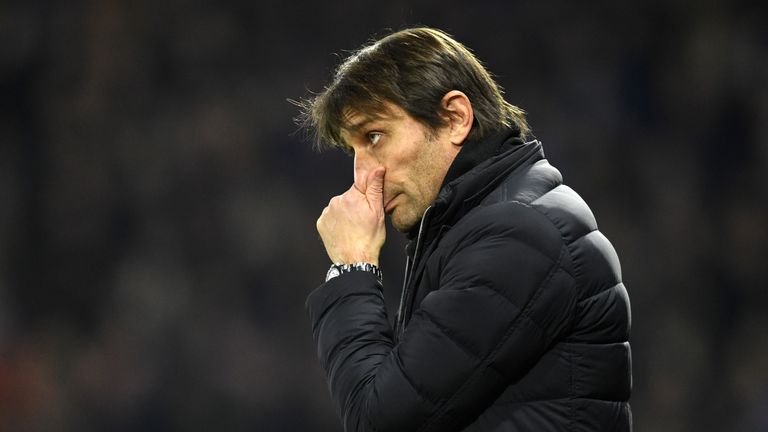 The radar graphic below shows how Chelsea have recorded more dribbles, passes, shots, crosses, won more aerials and created more chances this season.
However, Conte's side averaged 2.2 goals per game last term but have only managed 1.8 this time around. Despite netting fewer goals, the Blues have more than doubled their average for headed goals this season – boosted with the aerial prowess of Morata.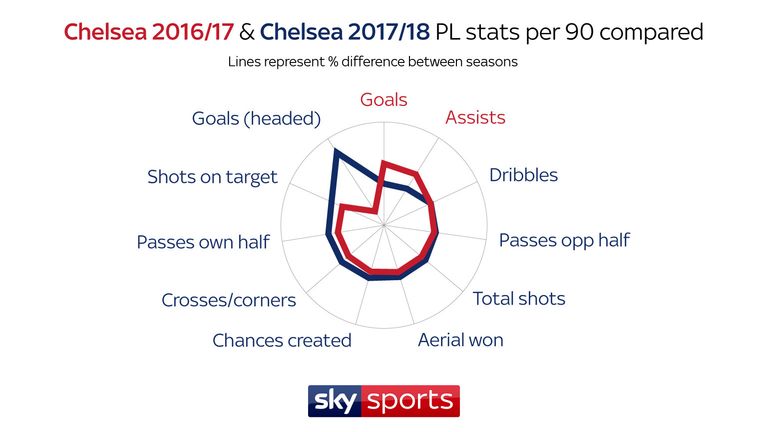 So, having had a below-average aerial presence up front last season, Chelsea have acquired two strikers renown for their aerial abilities – with Giroud being more clinical, but less mobile, of the two.
GIROUD v MORATA
When comparing GIroud's stats from last season against Morata's this season, per 90 minutes, the France international comes out on top for goals, headed goals and aerials won.
Morata marginally trumps his counterpart for the number of shots taken, shots on target, chances created and dribbles completed.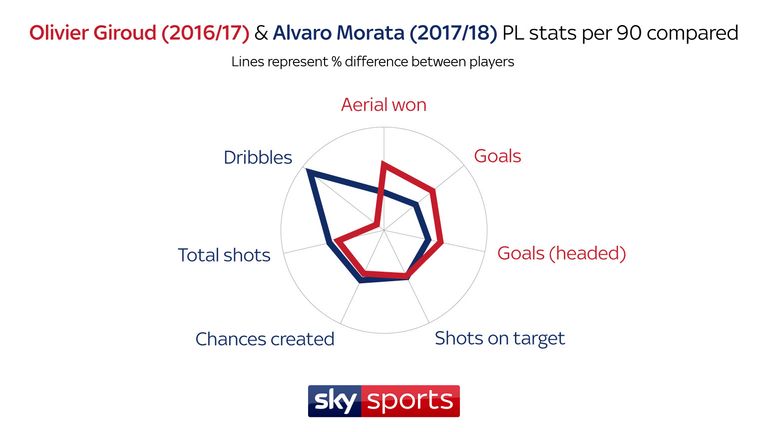 While Giroud is not confined to pouching headed goals – epitomised by his scorpion goal for Arsenal against Crystal Palace on New Year's Day last year – he is, indeed, far more economical with his shots.
Giroud only hit four of his 39 shots from outside the box during 2016/17 – while Morata has struck 11 of his 59 from range this term.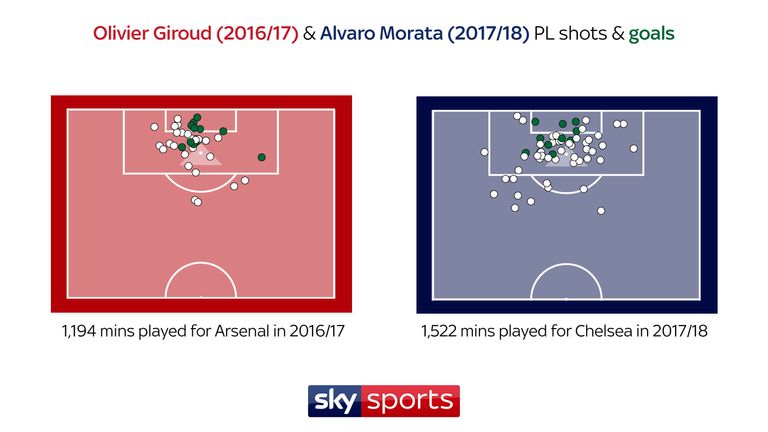 The 31-year-old is a more effective target in the six-yard box, with superior stats for winning aerials and scoring headers – which suggests he could, once again, be deployed as an impact substitute to salvage points from late pressure.
The activity map below shows how Giroud's average activity has a hotspot on the left edge of the six-yard box where he scores the majority of his goals.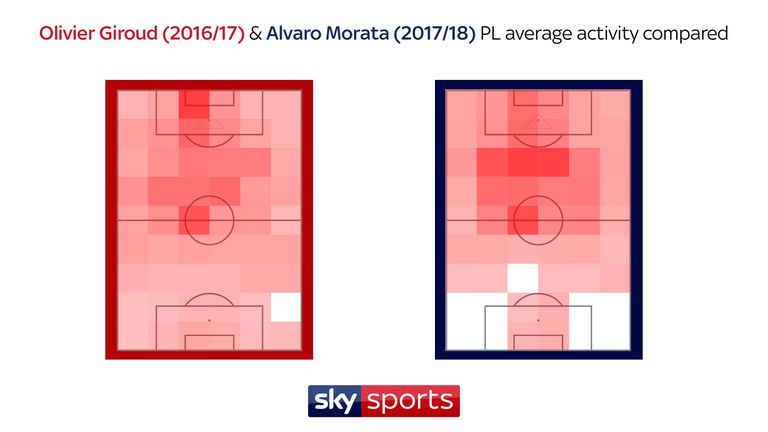 Giroud will want first-team football to book his place at this year's World Cup, but his goal-scoring stats from the bench far exceed those as a starter – netting a goal every 53 minutes as a substitute but only every 146 minutes as a starter.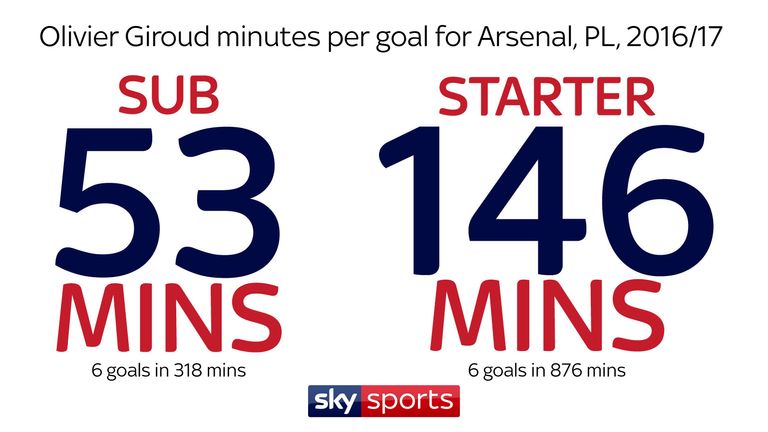 In Giroud, Conte has also acquired his first primarily left-footed, first-team striker at Chelsea, having scored five of his 12 goals with his left boot last season – potentially offering a more seamless partnership alongside the right-footed Morata.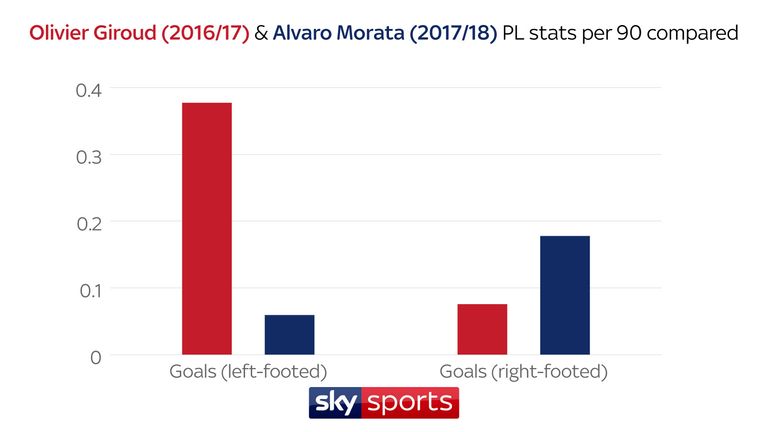 Ultimately, Giroud is more effective at converting big chances. This season, Morata has missed 0.8 big chances per game, compared with Giroud's 0.2 last season.
Those stats matter when Chelsea are scoring fewer goals and sit fifth in the league, having spent £31m net on firepower – after the fees for Morata and Giroud were mitigated by the £57m sale of Diego Costa to Atletico Madrid.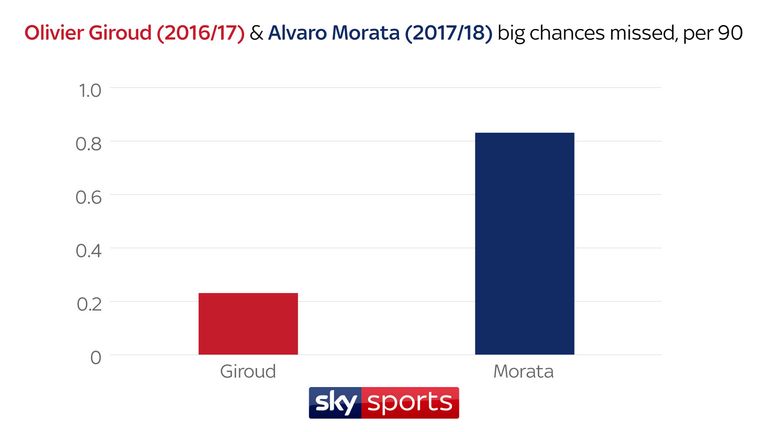 As Conte teeters on the brink and Morata sidelined through injury, the Italian will be looking for Giroud to convert his chances against his upcoming list of tricky opponents.
One more bad result could prompt the Chelsea hierarchy to end Conte's tenure at the Bridge, so the Italian will be placing considerable faith in Giroud over the coming weeks.
Indeed, Giroud will look to impress against the likes of Barcelona and both Manchester clubs to reclaim his status as a starter and salvage his place with the France squad this summer
Also See:
Liverpool forward Mohamed Salah is worth over £100m, says Phil Babb
Mesut Ozil signs Arsenal contract extension until summer of 2021