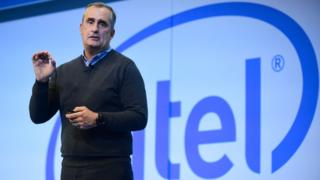 US business leaders moved to distance themselves from President Donald Trump on Tuesday, amid mounting criticism over the president's response to a rally involving violent white supremacist groups.
Four executives have quit a White House business panel.
Other firms, including Walmart, issued statements separating themselves from the president.
Mr Trump took a shot at the departing CEOs in a tweet.
"For every CEO that drops out of the Manufacturing Council, I have many to take their place. Grandstanders should not have gone on. JOBS!" He posted on Tuesday.
Mr Trump has been widely rebuked for his initial response after a rally in Charlottesville, Virginia, involving white supremacist and neo-Nazi groups became violent.
In his first remarks, he did not specifically denounce the far right, instead ascribing blame to "many sides".
Bowing to pressure, the president issued a statement on Monday calling the Ku Klux Klan, neo-Nazis and white supremacists "repugnant" to everything Americans held dear.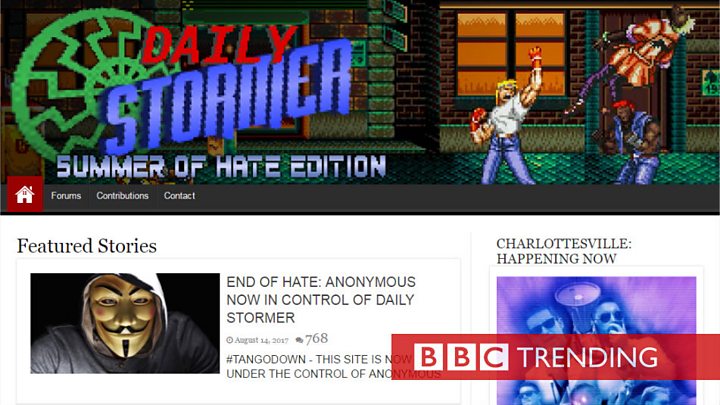 'Diversity and inclusion'
But the statement did not contain the fallout in the corporate community.
On Tuesday, Scott Paul, the president of the business group the Alliance for American Manufacturing, became the fourth executive to say he would no longer participate.
Walmart, which typically avoids political controversy, also shared a statement from its chief executive, saying Mr Trump "missed a critical opportunity to help bring our country together by unequivocally rejecting the appalling actions of white supremacists".
However, Walmart boss Doug McMillon did not say he would step down.
Ken Frazier, the head of drugs giant Merck, led the walkout from the White House manufacturing council on Monday morning.
One of only a handful of black leaders of Fortune 500 companies, Mr Frazier said he would no longer participate, calling it a matter of "personal conscience".
Mr Frazier said: "I feel a responsibility to take a stand against intolerance and extremism."
"America's leaders must honour our fundamental views by clearly rejecting expressions of hatred, bigotry and group supremacy, which run counter to the American ideal that all people are created equal."
In response, Mr Trump tweeted that Mr Frazier would now have "more time to lower rip off drug prices".
Elsewhere Mr Frazier's decision was met with praise and sparked calls from the public for other leaders involved in Mr Trump's panels to follow suit.
Kevin Plank, the chief executive of sports apparel company Under Armour, said he was resigning on Monday night. His decision came after he faced backlash from shoppers – and some Under Armour-sponsored athletes – earlier this year when he praised Mr Trump's pro-business views.
Intel boss Brian Krzanich also said he would resign on Monday.
In a blog post on Intel's website Mr Krzanich said he was leaving "to call attention to the serious harm our divided political climate is causing to critical issues, including the serious need to address the decline of American manufacturing".
"Politics and political agendas have sidelined the important mission of rebuilding America's manufacturing base."
Earlier business response
Other company heads have previously stepped down from presidential advisory councils in protest of Mr Trump's policies.
Former Uber chief executive Travis Kalanick left a business advisory council in February over the Trump administration's immigration policies.
Tesla's chief executive Elon Musk and Walt Disney's chief executive Robert Iger left the President's Strategic and Policy Forum in June, after Mr Trump said he would withdraw from the Paris climate accord.
Mr Musk also left the manufacturing council.