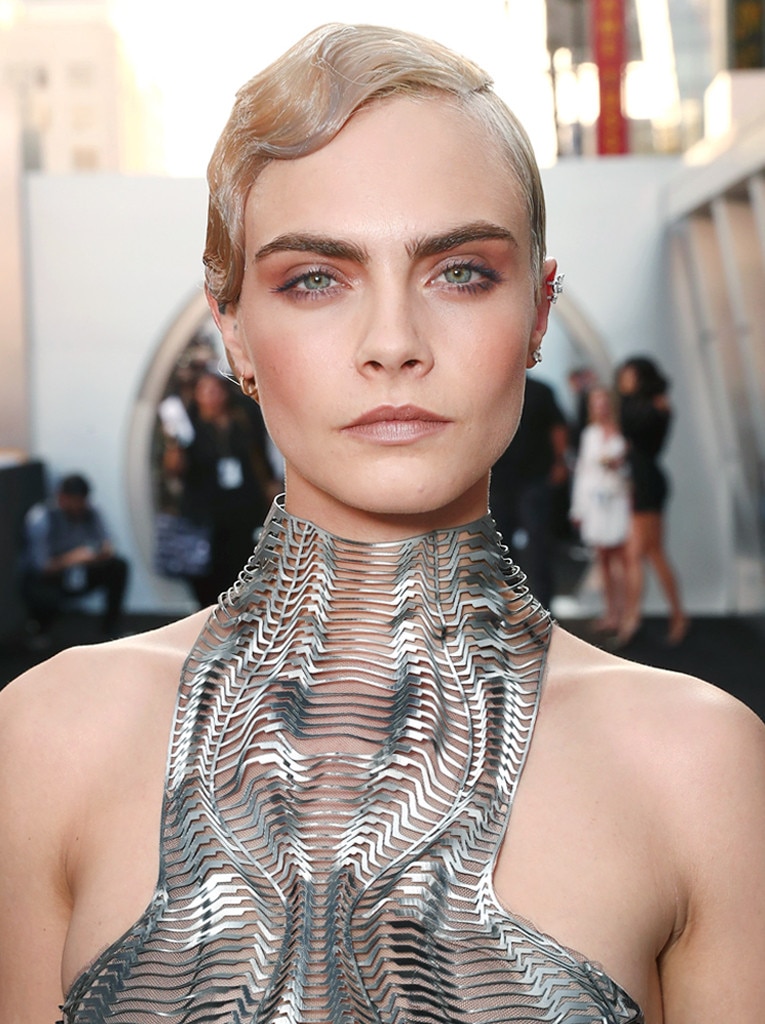 Todd Williamson/Getty Images
Cara Delevingne paired a 1920s-inspired hairstyle with a futuristic metallic gown at the Valerian premiere, and it was incredible.
The model-turned-actress has been rocking a (crazy, sexy, cool) bleached, buzz cut as of recent, so we were surprised by the finger waves she displayed on the carpet. The silver blonde hairdo comes courtesy of celebrity hairstylist Mara Roszak, who created the hairpiece.
"Last night I created this hair sculpture for Cara. I vividly remember learning to fingerwave some 15 years ago," she captioned her Instagram shot of the carpet. "It takes patience to get perfect but is so worth the process. I wanted the piece to feel like a kind of armor, like a shining helmet over her shaved head."
The Valerian star paired her faux finger waves with a metallic gown from the Iris Van Herpen F/W '17 collection. "I mean it looks like metal, but I wouldn't be able to walk if it was. It's plastic, but it's amazing, whatever it is," Cara told E! News' Will Marfuggi. 
The gown has a futuristic appeal with the movement of the metallic material. It's asymmetrical, sheer, geometrical, and she's right, it is amazing. 
While most wouldn't think to pair a spaceship prom dress with a Great Gatsby-themed hairstyle, Cara's head-to-toe metallic ensemble seems seamless. 
Do you love it or hate it? Tell us below!