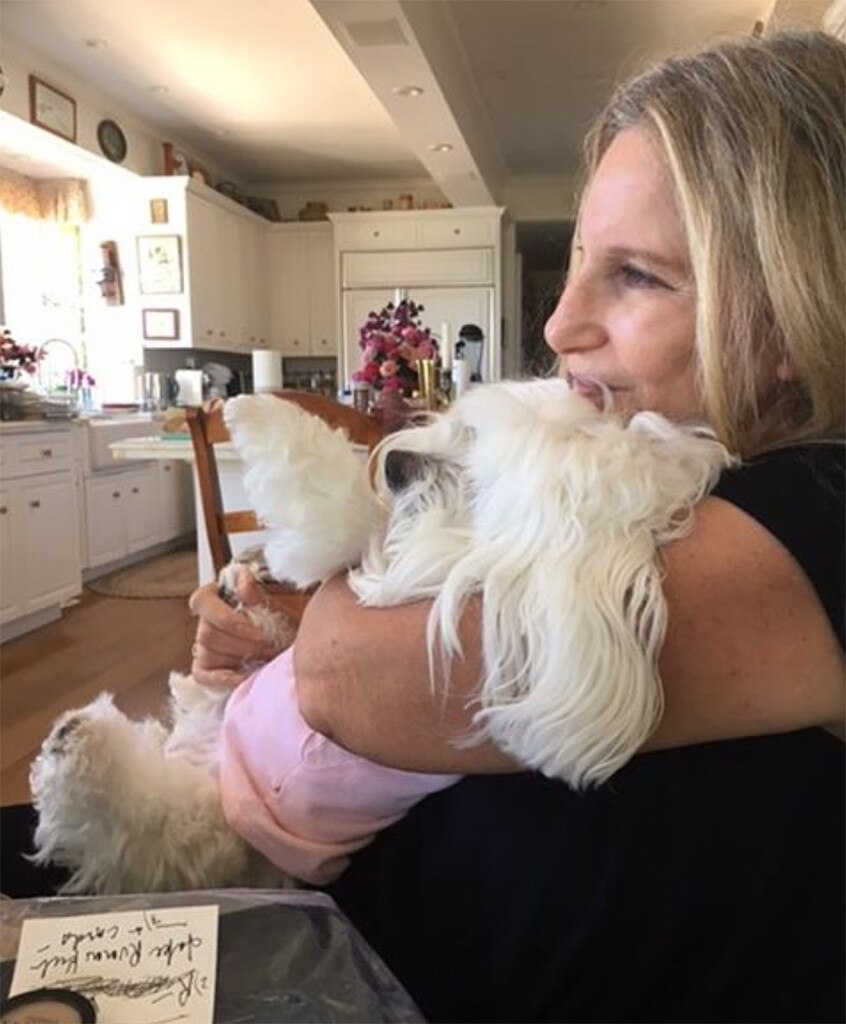 Instagram
Screen and music legend Barbra Streisand is known for being fiercely private about her personal life, but earlier today, the star let her legion of fans in on some intimate moments of her life via social media. Sadly, the post was to mourn the loss of her beloved dog, a Coton De Tulear named Samantha, whom she has had for 14 years. 
Barbra posted a sweet photo of herself (sans makeup), cradling "Sammie" from the comforts of an airy kitchen. Along with the snapshot, which was taken on May 14, the 75-year-old wrote, "Jason took this pic of me holding Sammie on Mother's Day. This is the last time my picture was taken with my beloved girl Samantha."
The Jason mentioned is likely the songstress' only son, Jason Gould, from her former relationship with actor Elliott Gould, whom she was married to from 1963-1971.
The heartfelt Instagram post continued, "May she rest in peace. We cherish every moment of the 14 years we had with her. May 2003-May 2017."
Sammie has often popped up on the icon's Instagram. The entertainer has thrown the pup birthday parties (complete with a Sammie-lookalike cake), taken her on trips with husband James Brolin and written several tributes to Sammie over the years on National Puppy Day.
Only five days ago, the Funny Girl actress wrote, "Happy 14th birthday dear little Sammie."
Last October, Barbra took to Instagram to ask for prayers for her four-legged friend, writing, "Sammie has to have surgery today, so we need all of your prayers. Thank you."
The big-voiced singer then wrote, "Update: Thank you for all your Prayers. Unfortunately surgery had to be postponed but she's doing okay."
Unfortunately, there will be no such update today…