Time has run out on Arsene Wenger at Arsenal with the club in desperate need of a new voice, according to Tim Sherwood.
The Frenchman's side were humiliated by Manchester City in the Carabao Cup final on Sunday and former Tottenham midfielder Sherwood believes the current group of players would benefit from there being a new manager at the helm, albeit with changes made to the squad.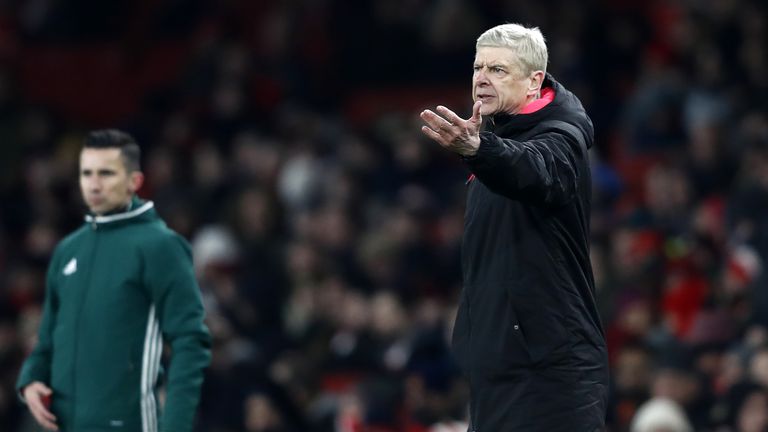 Speaking on The Debate, he said: "The players are not good enough to challenge for the Premier League title. The Arsenal fans want a team to challenge but they're miles away from that at the moment.
"They need more players, different types of players, a better balance to their squad, and they need a new voice. I love Arsene Wenger and I love what he's done for that football club and I'd always support him as much as I can, but I think they've run out of time.
"They need a new voice. And the players need a new voice. Sometimes you listen to the same voice too many times and you can listen to him all you want if you're winning, but when you start losing, you need to change the voice."
Ray Parlour believes that Arsenal's only hope of qualifying for the Champions League next season is through winning the Europa League, believing the club's "eggs are all in one basket".
The former Gunners midfielder believes the board needs to devise a plan going forward to ensure the current malaise comes to an end, claiming another season without Champions League football would be "a disaster".
Arsenal are sixth in the Premier League – 10 points off Tottenham in fourth – and Parlour believes someone who understands the culture of the club would be the best option to succeed Wenger.
"I would take a gamble on Patrick Vieira," said Parlour. "He'd get time. He's managed in New York and he knows the club very well. He knows the history of the club and where the club wants to go.
"He'd be able to attract big players and he'd be given a chance by the fans. That would be the choice for me but the board may go for someone with a little more experience.
"What Arsenal lack are leaders. Once you cross that white line, you've got to sort it out yourself. They've had big players in the side in the past with the likes of Tony Adams, Martin Keown, Vieira.
"We had these figureheads who when you weren't doing your job you knew about it, but I don't see that anymore."
Also See:
Manchester City consider legal action after Sergio Aguero spit claim
Jamie Carragher and Thierry Henry on Arsenal's away-day problems