While Sarah Hyland and Ariel Winterwere portraying the universal trials of growing up as characters on Modern Family, they were tackling their own once the cameras turned off. 
When the hit sitcom first debuted in September 2009, the on-screen sisters were 17 and 11 respectively. With Hyland right in the middle of her teenage years and Winter barely of double-digit age, the young women were slingshot into national stardom. 
As the show evolved, naturally, so did they. However, having to progress from puberty into adult life with cameras in their faces added another confusing element to an already difficult process.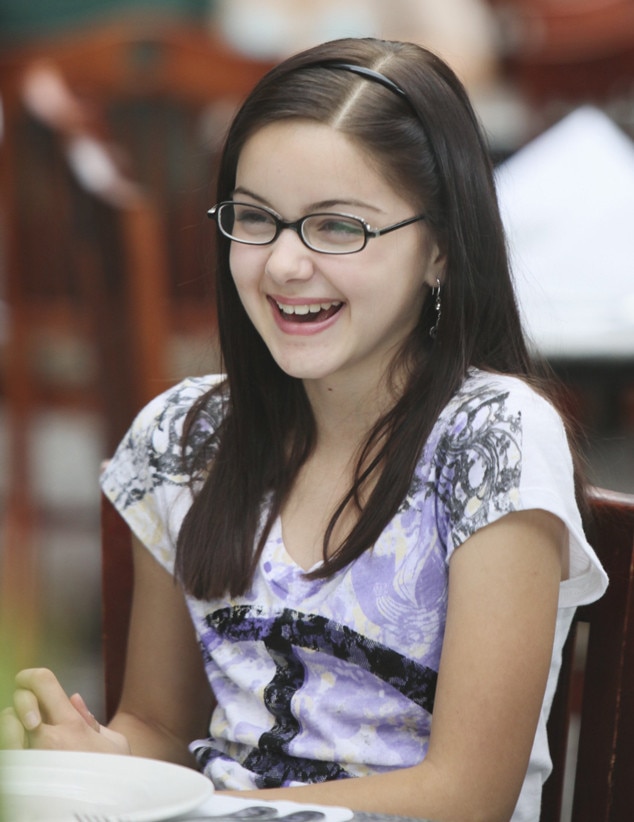 Danny Feld/ABC via Getty Images
"I was bullied for being super flat and super skinny when I was 11 years old and then I turned 12 and I suddenly was curvy and had this bigger body that I wasn't prepared to deal with yet," Winter told E! News in October 2016. "Photos came out of me on the Internet after my body had kind of blossomed and people were really hating on me for it," she recalled. "I got a lot of comments like 'You're fat, you're ugly, you're a slut…it was a lot coming from people I didn't know at such a young age." 
That attention would have been challenging for anyone to juggle, let alone a 12-year-old star. "It was really difficult to grow up in the spotlight, but to grow up with that in the spotlight was quite possibly the worst thing for someone's self esteem and confidence."
When paparazzi tried to pit the women against each other, they stood their ground. "Paps at the airport trying to get me to talk shit about my girl @arielwinter1," Hyland tweeted recently. "Y'all digging for something you're never gonna get."
As Hyland told E!'s Marc Malkin, their bond has transcended the screen. "I will still see her as an 11-year-old in my eyes," she said. "She's really like my little sister."
They would certainly need each other's support as they faced the ongoing tribulations of celebrity life—attacks over what they wear and how much they weigh.
When Winter showed up to a red carpet with her Modern Family co-stars donning a sheer cocktail dress, the Internet had a field day hounding her about it. "Why can't people just let other people feel good about themselves and do what they want? WEAR WHATEVER YOU WANT PEOPLE! As long as you feel good about yourself that's what matters," she fired back on Instagram. "I know I did."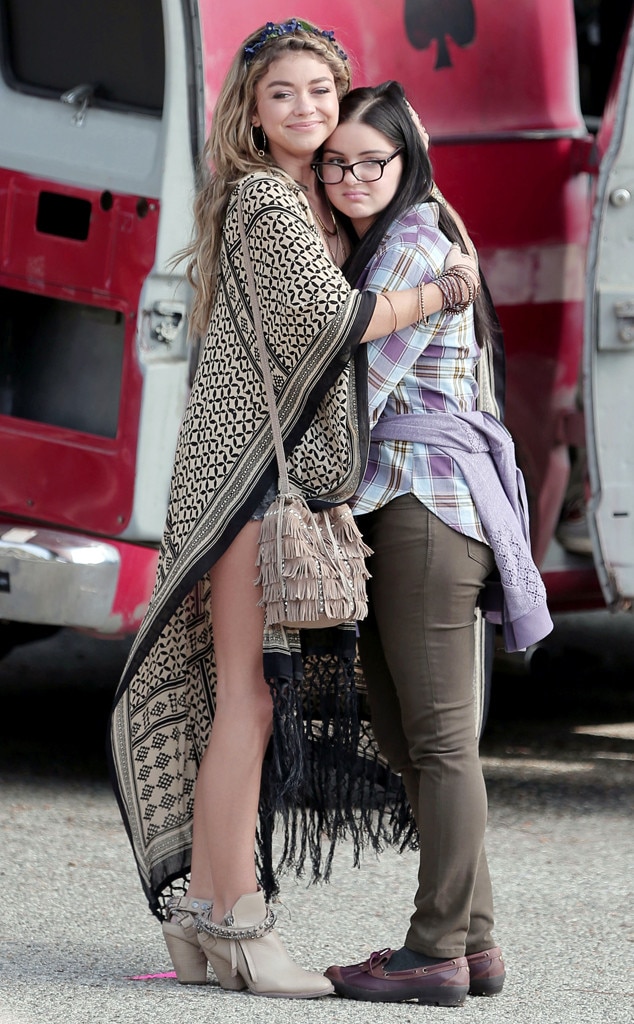 KVS/PacificCoastNews
As Winter put out the heat for showing what some considered too much, Hyland addressed fans' accusations that she was too thin. 
"I normally don't comment on things like this because it draws attention to those trying to spread negativity but I'm here to explain a few things and spread love," the actress wrote on social media, noting unspecified health issues.
"I am not a fan of 'being skinny' which many of you have told me that I am too much of. 'Eat a burger, your head is bigger than your body and that's disgusting' and you're right! I should eat a burger! Cause they're f–king delicious! But guess what. I do And again, you're right. No one's head should be bigger than their body but considering I've basically been on bed rest for the past few months, I've lost a lot of muscle mass. My circumstances have put me in a place where I'm not in control of what my body looks like."
Now, at 26 and 19 respectively, it seems age has not freed them from the public scrutiny they were exposed to nearly a decade ago. 
"It's called being a woman in the industry," Winter told Rogue magazine in September 2016 of the backlash she receives on social media. "It's complete sexism. It's really degrading, annoying and sad that this is what the media puts out, it's disgusting to me."
While the star said the exposure doesn't bother her as much now that she's been in the industry for years, she's also been able to find the silver lining in the double-edged sword. 
"It's somewhat life-changing in your mind when you walk down the street and someone recognizes you as 'that girl from TV' or 'Alex, the girl with the glasses,' but it's different than when someone comes up to you and says, 'Ariel Winter I love the things you say online' or 'I really love your character, it's inspired me so much,'" she explained to the magazine. "Those are the things that really impact me that I love about the exposure I get."