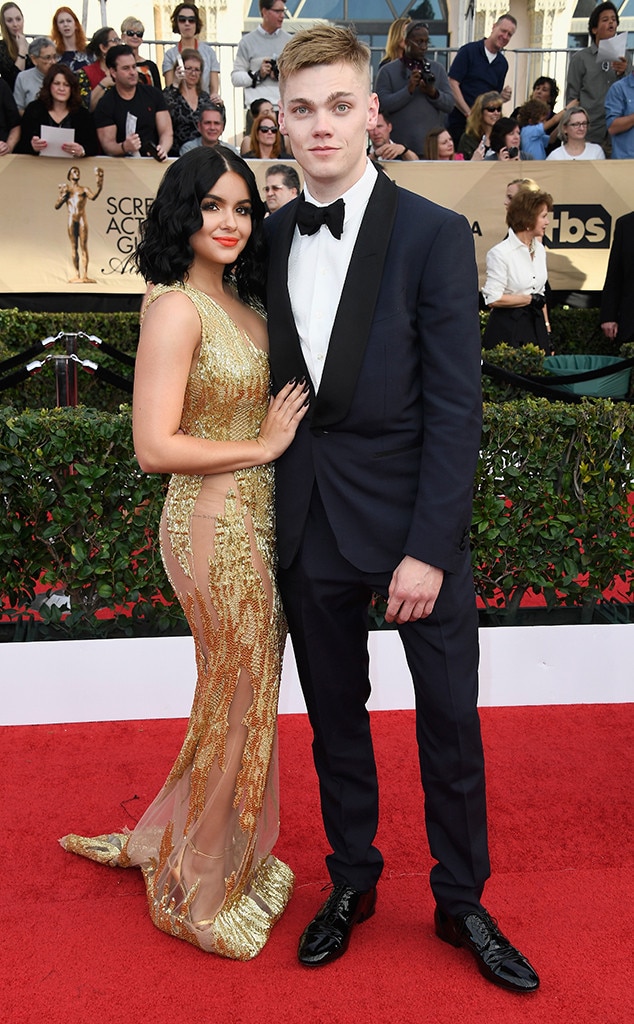 Frazer Harrison/Getty Images
Love is in the air—and on their hands!
In the latest chapter of Ariel Winter's new romance with actor beau Levi Meaden, they've decided to make things permanent with matching tattoos. The Modern Family star showed off their coordinating ink on Snapchat, revealing half of a heart drawn on the side of each of their hands to make a full heart when they are joined together. "Me n bae," she wrote of the fresh symbol. 
However, they weren't done. The couple also opted for small tats on the inside of their pointer fingers of a wedge of cheese and peanut butter. "Peanut butter and cheese with my love," she wrote on her snap.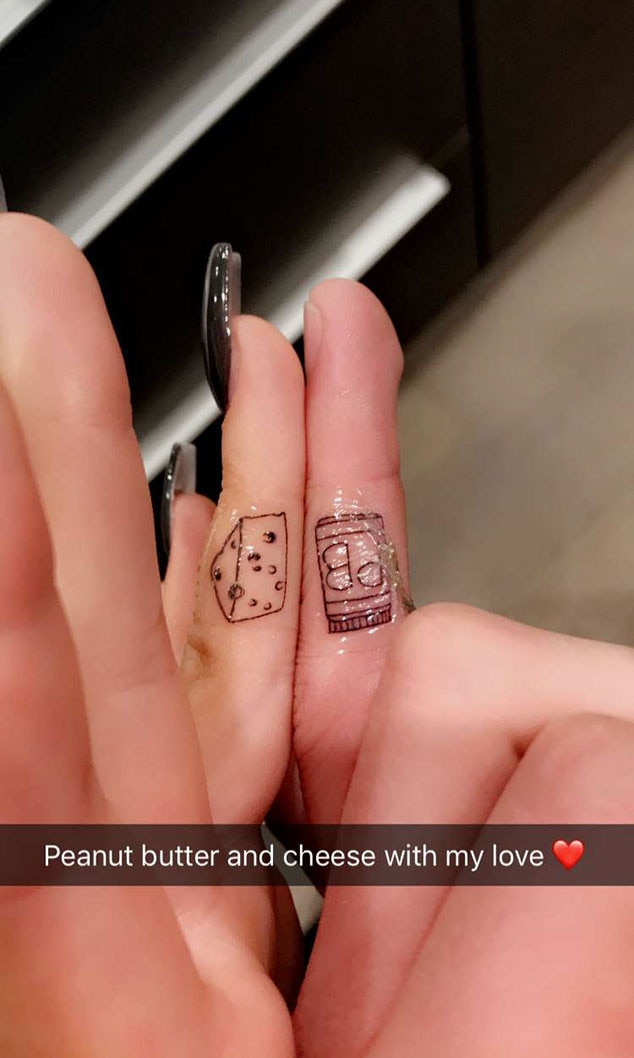 Snapchat
While it's always a little risky to get a tattoo with your current flame, Winter and Meaden are hardly the first celebrity pair to wear their love on their skin. Kylie Jenner and rapper boyfriend Travis Scott recently got matching ink of a butterfly on their ankles, an alleged nickname the Grammy nominee has for the reality star. 
During their last stint of dating, Rihanna and Drake sported matching camouflage sharks on their bodies. As E! reported at the time, the camo shark was supposed to be a cute reference to one of the songstress' dates with the Degrassi alum, when he took her to an aquarium in Toronto and bought her a stuffed animal shark.
Though matching tattoos may sound like the mark of a serious commitment, the actress and her man certainly appear to be going steady considering they are under the same roof. The two have been dating since November 2016.
"My boyfriend and I live together and he cooks," she previously revealed to Jimmy Kimmel. "I can't cook at all. He takes care of all that handy stuff. He's great. He does all that. I can bake pies occasionally, pumpkin and apple."
"I'm like, the worst 'wifely' person but whatever," she added. "Like I said, I baked those pies. He does everything else."