Are the top three sides in the Premier League a cut above the rest? That was one of the topics of discussion on the Sunday Supplement.
Manchester City and Manchester United are both unbeaten this season and sit level at the top of the Premier League table on 16 points.
Chelsea are three points behind, having recovered well from their defeat to Burnley on the opening day with four wins from five games, including a 4-0 victory at Stoke on Saturday.
While there has previously been talk of a 'top four' and 'top six' in the Premier League, Steve Bates, chief football writer for the Sunday People, told the Sunday Supplement that he thinks the balance has shifted.
"I would go top three," he said. "The two Manchester clubs and Chelsea have got formidable squads. People pride themselves on the fact that anybody can beat anybody in the Premier League but I don't think that's true at this moment.
"I can't see anybody beating Manchester City while Chelsea went to Stoke, which is a notoriously difficult place to go, and just won 4-0 having made big changes. That is a sign that there is a division of quality at the top between them and the rest.
"The two Manchester clubs blazing a trail shows there is a gap. If that continues I think those two clubs, with Chelsea joining them, will be way ahead of the rest by Christmas."
Manchester United and Manchester City have not won the Premier League title since 2012/13 and 2013/14 respectively, while Chelsea have been champions for two of the last three seasons.
Leicester were the surprise winners in 2015/16, but Paul Hayward, chief sports writer from the Daily Telegraph, suggested there is little chance of another shock this year.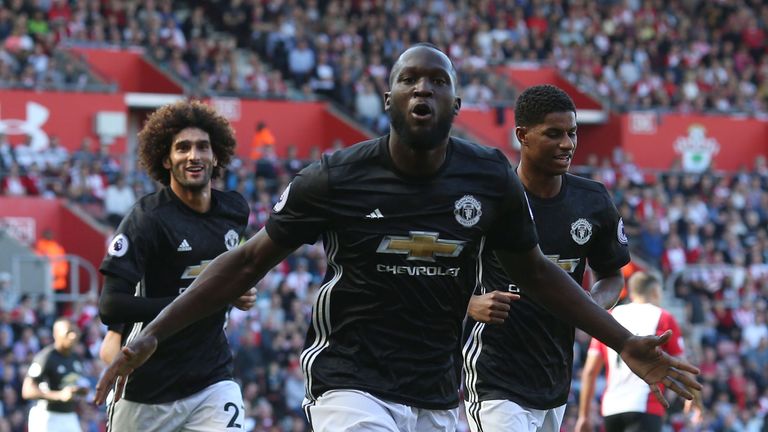 "When Leicester won the league we all said the middle clubs had got stronger because they had got more money and were hanging on to more of their players, but the pendulum has swung back the other way and the top three have dealt with that threat," he said.
"The teams in the middle rank have got no chance of getting anywhere near squads of the calibre of Manchester City. "
Matt Dickinson, chief sports writer of The Times, said the show of strength from the top three sides could bode well in Europe.
"If we want to see English clubs do well in the Champions League we need some of them to step up," he commented. "The two Manchester clubs and Chelsea are doing that under top-level management."