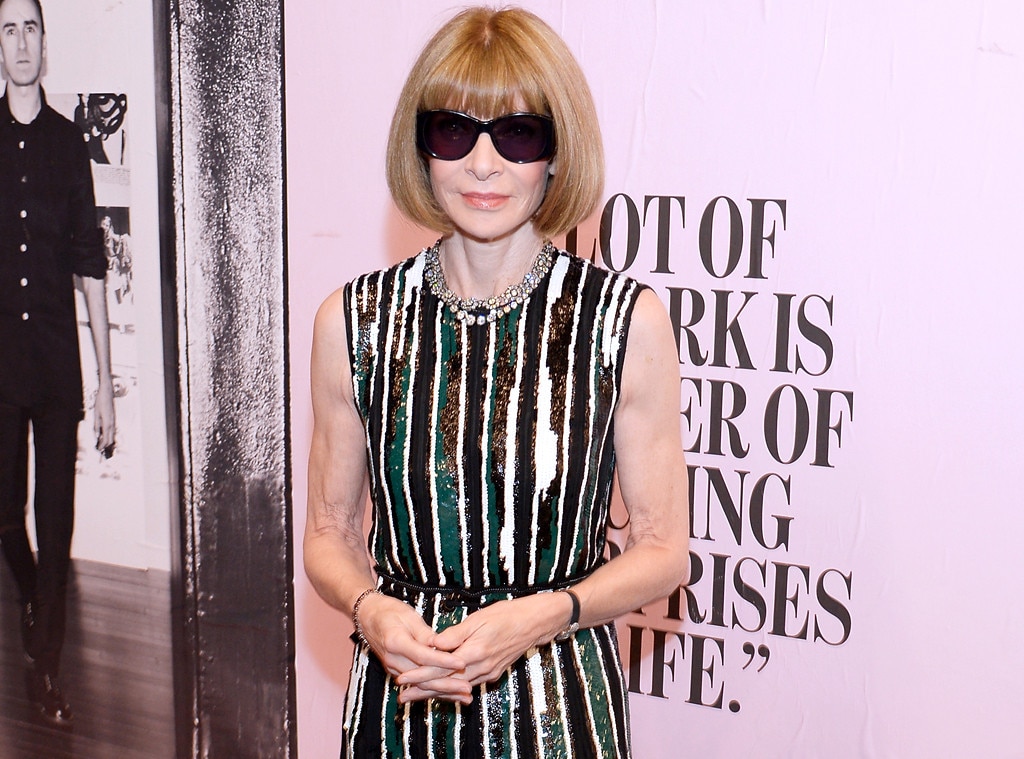 Dimitrios Kambouris/Getty Images
Tonight was an emotional evening for Vogue's Editor-in-chief, Anna Wintour.
The famously private publishing star presented the Icon Award to the late Franca Sozzani at the 2017 CFDA Fashion Awards and fought back tears when describing their friendship over the past three decades.
"Franca and I were thrown into each other's lives quickly. When we were hired to lead our magazines the very same week but we became friends slowly—in part because both of us were independent spirits, each a little bit unsure of what to make of the other. We sort of circled each other like jungle cats but frankly I was just really intimated by that magnificent hair."
Wintour then paraphrased a poem entitled Death Is Nothing at All by Henry Scott-Holland.
"Death is nothing at all…I have only slipped away into the next room. I am I and you are you. Whatever we were to each other we are still. Laugh like we've always laughed at the little jokes we always enjoyed together."
After her beautiful presentation, Franca's son Francesco Carrozzini approached the stage to thank the crowd on behalf of his mother.
Franca passed away at age 66 back in December of last year. The fashion legend was the Editor-in-chief of Vogue Italia from 1988 until her passing.
Anna's daughter, Bee Shaffer, and Franca's son announced their engagement in March of this year after a whirlwind romance.