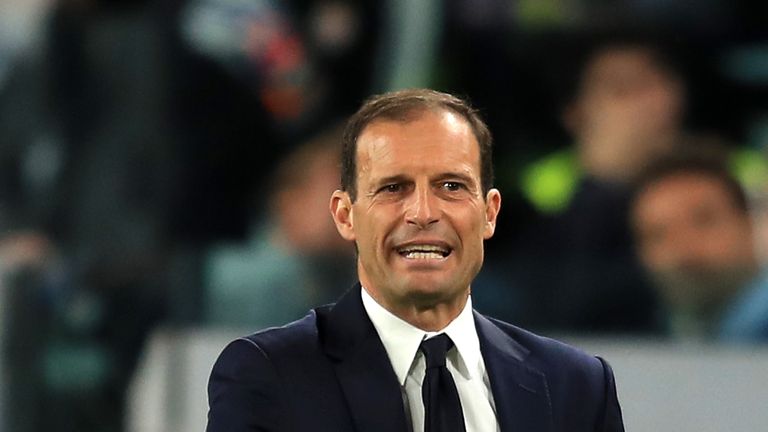 Juventus coach Massimiliano Allegri says his team need to be "fiendish" to beat Real Madrid in Saturday's Champions League final.
Allegri, whose team are playing in their second final in three years after losing to Barcelona in 2015, said Real start as favourites but his team were capable of pulling off a surprise.
"We have worked hard all year and the wins this season have been all about reaching this game," he said.
"But on Saturday we need to win and we need to understand when will be the moments to attack and when to defend.
"We have to have the belief that we can bring that cup home and we have to be fiendish to strike when Real offer us an opening.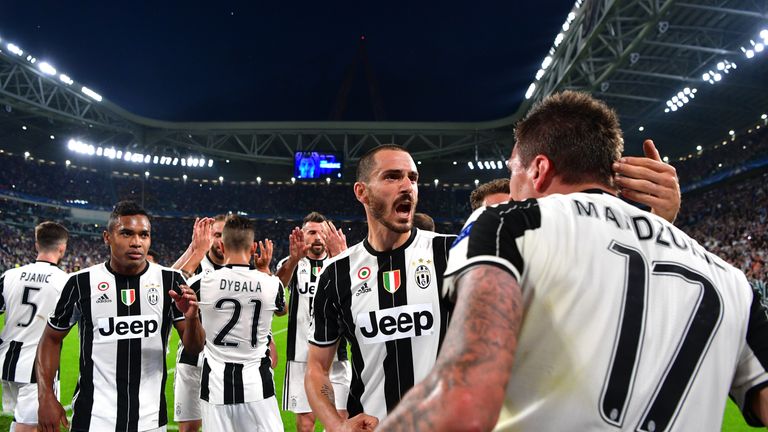 Juventus are looking to complete an historic Treble
"Two finals in three years is an important step but it is not enough. We have to win and we must be tough, technically and tactically. We aren't here to visit Cardiff – we came here to win and take that trophy back home.
"In 2015 we got to the final and deserved it but perhaps we didn't feel confident enough because we had come out of a number of years of struggling in the Champions League. We didn't expect to win but now it is different."
Veteran Juventus goalkeeper Gianluigi Buffon says Saturday's game will have "special" personal significance as he approaches the end of his storied career.
A world champion with Italy in 2006 and eight-time Serie A winner with Juventus, Buffon finished on the losing side in his two previous Champions League finals in 2003 and 2015.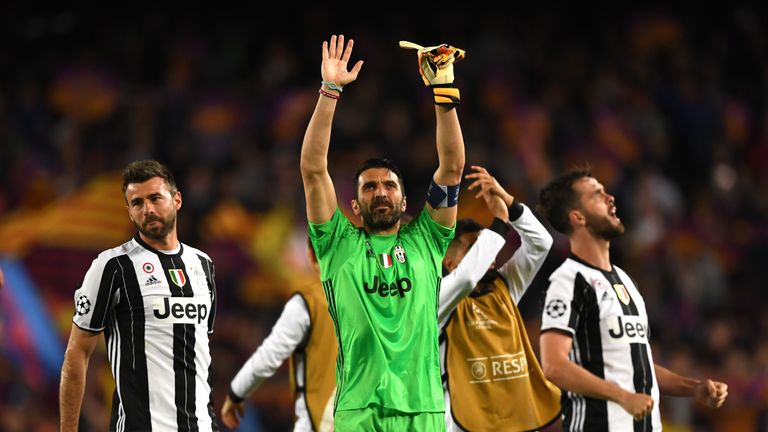 Gianluigi Buffon is looking for his first Champions League crown
Now 39, he may never get a better opportunity to claim Europe's biggest prize and he concedes it is a source of extra motivation.
"Probably the emotions I might feel might be different to any other guy who's younger, like Dani (Alves)," said Buffon, gesturing to his team-mate, who was sitting beside him at Friday's pre-game press conference in Cardiff.
"Dani has already won this competition and he has four or five years ahead in his career. I have to rule out this possibility, so yes, it will be much more special for me.
"I still feel like a young boy, even though I'm 39 years old. Tomorrow's match is very important to me."