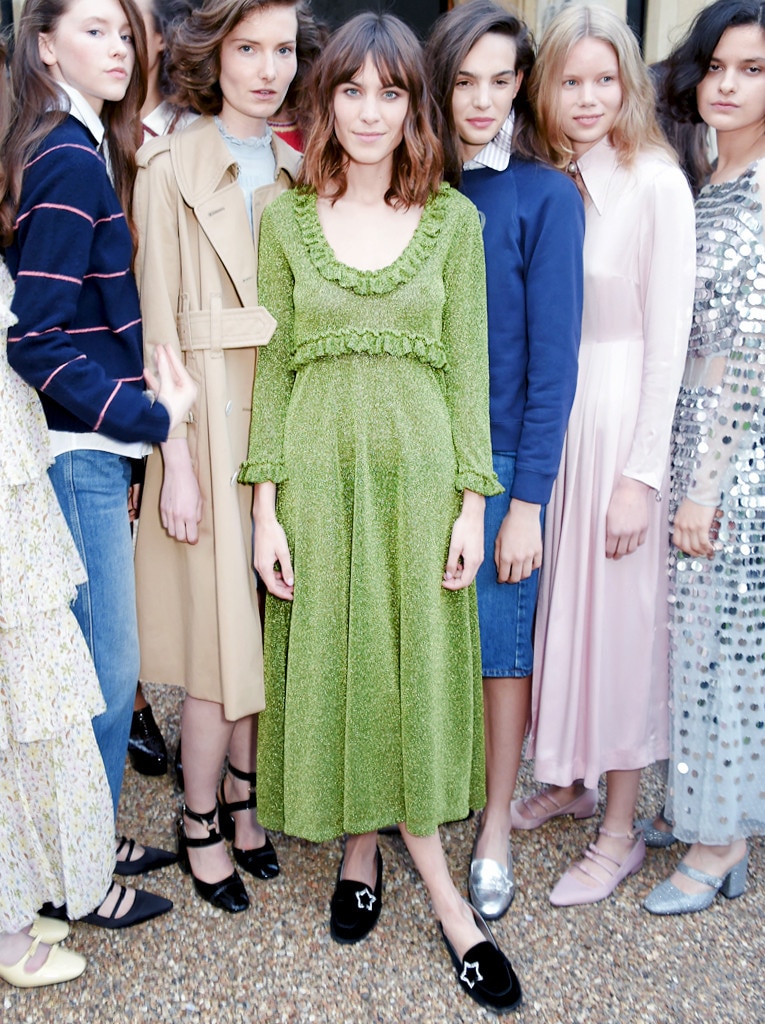 David M Benett/Dave Benett/Getty Images for ALEXACHUNG
Alexa Chung is no stranger to the design world.
With several successful collaborations under her belt, it came as no surprise (the industry actually welcomed it with open arms) that the style star was ready to create something all her own.
Enter Alexachung, Alexa's new, eponymous label that walked the runway yesterday for the first time ever (did you catch our Livestream of the show?). And who better to properly introduce you to the collection than Alexa Chung herself? Exactly.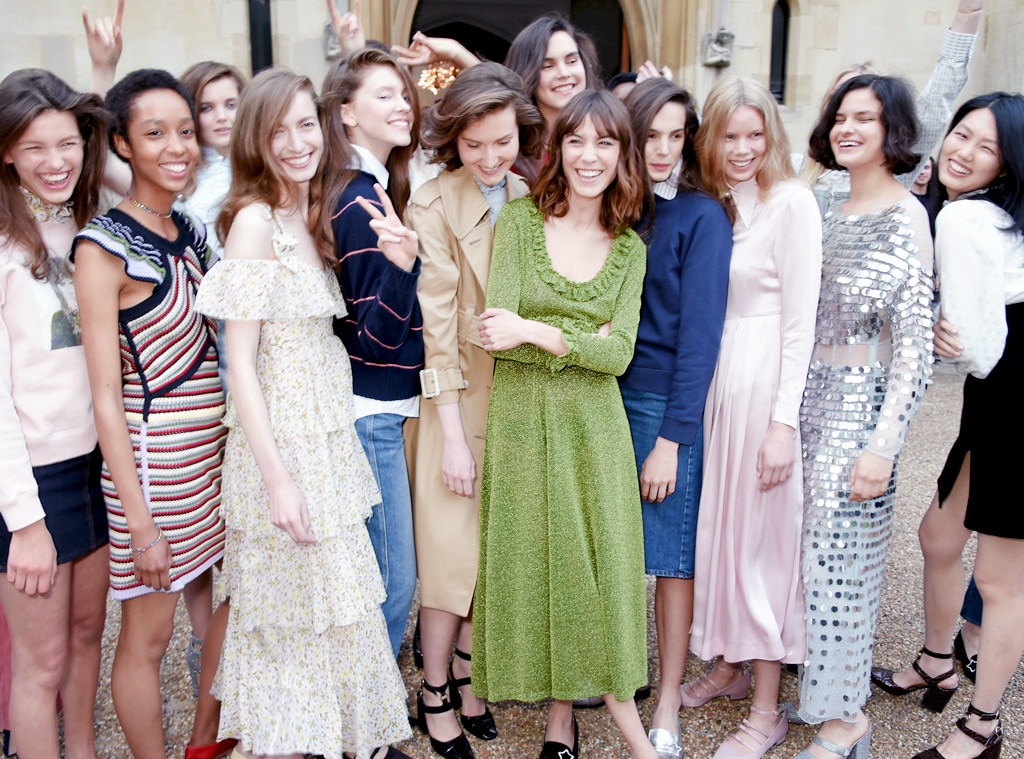 David M Benett/Dave Benett/Getty Images for ALEXACHUNG
"The collection was us finding our feet and identifying the type of clothes that will become the cornerstone for future collections," she said. "We have struck a balance I think between masculine and feminine dressing so there are suits in playful colors and dresses in unexpected fabrics such as PVC."
How long had she been sitting on the project before the public caught wind of the launch?
"I had been ramping up to making my own collection of clothes for quite some time," noted the pro. "But I waited until I had the confidence and the time to give it a go. Before this, I was busy with other projects and still had television and other fashion commitments. I knew this would be a full-time job, so I wanted to wait until I could focus on it fully and really give it the attention it demands."
When we asked if she had consulted any mentors in the making of her first-ever range, Alexa told us, "I didn't with this first one because it was so secret. We were working behind closed doors and keeping everything ultra hush hush. I think I didn't want the added pressure of people's preconceptions to cloud my judgement and, as such, this first set of clothes is very instinctive in terms of direction."
"I would describe it as having definite British-ness about it," she added. "In the sense it's somewhat idiosyncratic and witty. Music influences me heavily so it borrows from some of my heroes like the Beatles and [David] Bowie." Which is more easily seen in certain pieces like the pale blue tailored and cropped suit.
When it came time to pick favorites—from her collection, that is—she immediately chimed, "I love the striped suit because it's quite a statement look. And the knitwear is something I would live in! I also really like the floral, multi-tiered summer dress. I plan on wearing it to a wedding in Spain this summer."
"Oh, and you must own the navy blue jumper with pink stripes," she added.
Keep scrolling for a closer look at some of her favorite pieces—picked by Alexa herself!
We're loving every piece.